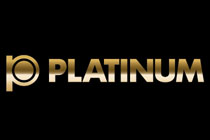 Platinum Pen Co., Ltd. was founded in 1919 by Toshiichi Nakata to build fountain pens. In 1949, Platinum Pen received first prize in the first international pen exhibition in Japan. In 1957, as a forerunner in the industry, Platinum Pen started selling a type of fountain pens that is refillable with an ink cartridge, called the "Platinum Honest 60". In 1958, the company sent testers to try this fountain pen in the Himalaya Mountains and proved that the ink does not leak despite the low atmospheric pressure.

Today, Platinum Pen's cartridge refillable fountain pens are some of the most popular in the market place. At JetPens.com, even fountain pen novices are eager to try out the super affordable and extremely practical Preppy fountain pens.

Platinum Pen continues to push the envelope, recently developing a cap for the Plaisir fountain pen line. This cap prevents ink from both drying and evaporating even with no pen use for an entire year.