What is JetPens?
We are a web store dedicated to providing unique, high-quality writing instruments and stationery products with fast shipping and top-notch service. Our passionate team of stationery enthusiasts scour the globe to discover remarkable items to share with customers.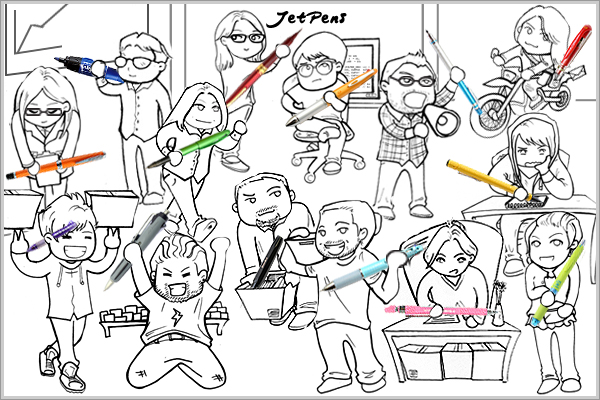 Extraordinary Product Selection
At JetPens, you can find everything from white-ink pens to innovative auto-lead-rotation pencils. We carry a wide range of products hard to find anywhere else - many of our products are exclusively imported from Japan and Germany.

Discover What Makes Japanese Pens So Special.

Fabulous Customer Experience
The JetPens team aims to provide a superb shopping experience with easy site navigation, fast order fulfillment, and superb customer service.

Read about how much Everybody Loves JetPens.

Press Spotlight
Our entrepreneurial story and unique products have been featured in The New York Times, Fortune Small Business, Wired, and more.

Check out JetPens in the Press.