---
This product has been discontinued. For more crayon picks, please check out our Chalks and Crayons page!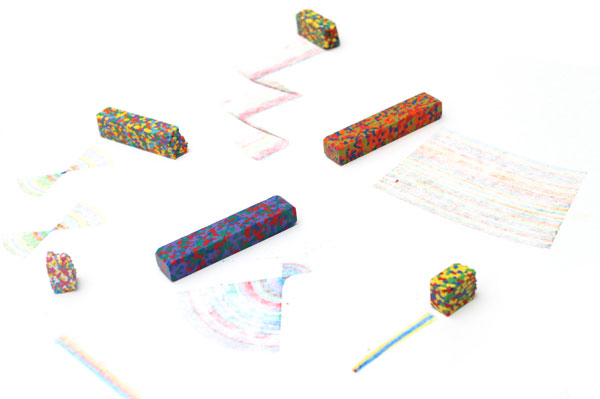 Have you seen these beautiful Japanese artistic crayons on JetPens yet? The
Aozora Dot Flowers Crayon set
contains six unique crayons that are each comprised of multiple color dots. Each color combination crayon is designed to emulate an alpine meadow full of different flowers...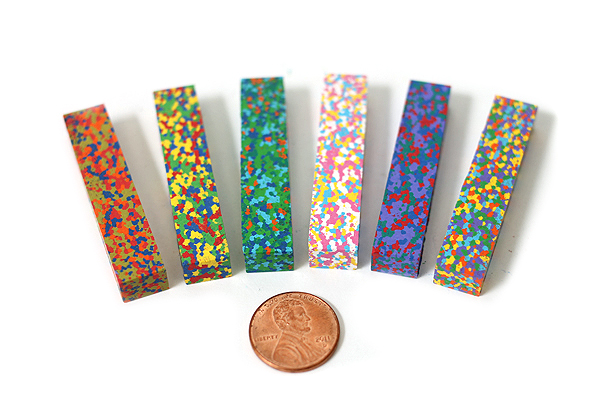 The development of such exceptional crayons required special expertise in order to solidify the crayon's round dots into a rectangular shape without breaking them. It was quite difficult to maintain the circular shape of the dots during the bonding process. These crayons differ from other "mixed" crayons because of the careful attention paid to forming the color spheres in rectangular form.
This allows you to create unique swirls, fans and color designs that you can't get with any other crayon. The floral themed color combination also results in a harmonious color result.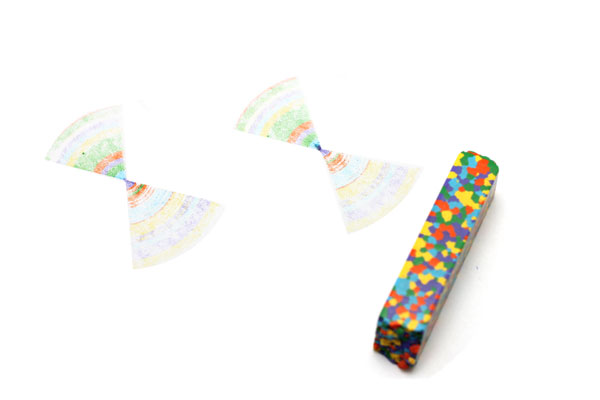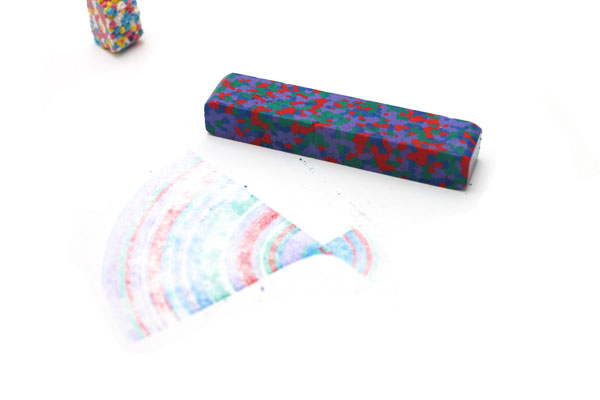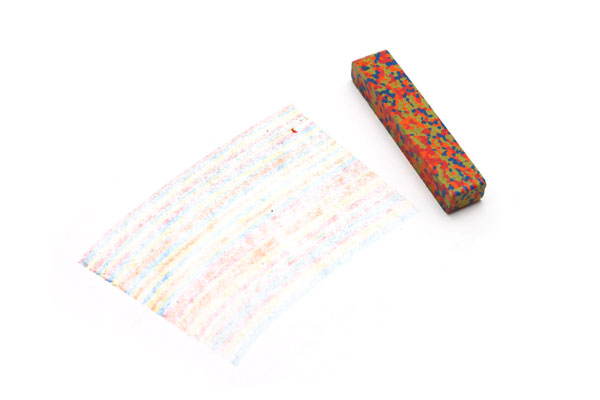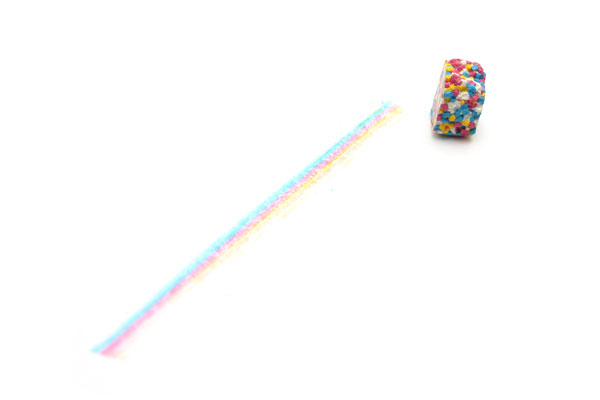 ------------------JetPens Giveaway!!------------------
This contest has ended. The comment from Laura Walsh was randomly picked as the winner. Laura Walsh, please refer to our latest post to confirm your identity and email us at jetpromos(at)jetpens.com to claim your prize!
Like JetPens on Facebook
to find more giveaways every month!
------------------JetPens Giveaway!!------------------
What would you do with your own
Aozora Dot Flowers Multi-Color Crayon Stick - Set of 6
? Win one at JetPens!
Rules:
1. This contest is limited to US residents only.
2. Entries will be accepted from now until Friday, June 1, 2012 at Midnight Pacific.
3. One winner will be selected at random from all entries and announced here on the blog Saturday, June 2, 2012.
How to Enter:
1. Leave a comment on this post on what you would do with your own Aozora Dot Flowers Multi-Color Crayon set. (Counts as one entry)
2. For an additional entry,
CLICK HERE
to tweet this contest. Leave a second comment on this post containing a link to your tweet. (Counts as a second entry)
If you would like to copy/paste the Twitter text instead, here it is:
Check out these unique flower crayons from JetPens http://blog.jetpens.com for a chance to win one!
3. You can have up to two entries in this contest provided you follow the steps above, including leaving separate comments for each step.
You can also
Like JetPens on Facebook
to find more giveaways every month!
---
---
comments powered by Disqus