---
Another artist we discovered through our
JetPens Twitter
network, Andy Jewett is a JetPens customer and cartoonist who lives amongst the corn with his lovely wife and four children. You can view more of his art at
andyjewett.com
.
Give us a little insight as to how you use our JetPens products in your illustrations.
I'm a big fan of the
Pentel Pocket Brush
and use it for nearly all of my work... it's ridiculously convenient in comparison to dipping a brush and I'm still able to get the kind of expressive line that I want. I have several of them in reserve for when the tips degrade but I keep around the old ones to use for filling in large areas of black. I also use
Sakura Pigma Microns (03, 05, 08)
for smaller detail and some of the stipple/texture that often shows up in my pages.
Please check out his work! Thanks for sharing Andy!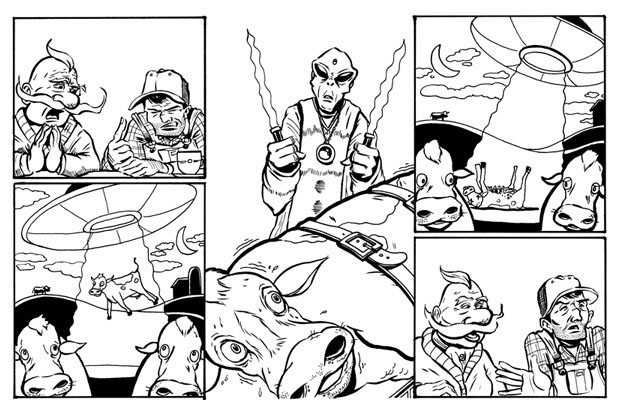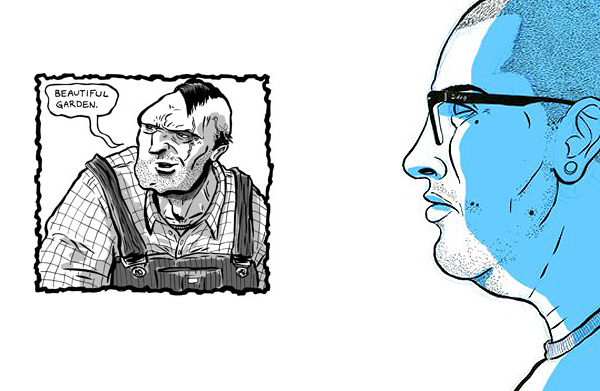 ---
---
comments powered by Disqus