---
We discovered customer Dan Berry as one of our
Twitter followers.
A browse through his artwork impressed us, and we are happy to feature him on JetPics! He is a senior lecturer at the North Wales School of Art & Design at Glyndwr University, and leads the specialism in graphic novels. He also works as a freelance designer and illustrator. He has written a number of comics including Silky Wilson, Onion Soup and his ongoing webcomic Oxford Clay (
oxfordclay.com
) He draws compulsively. His website is
thingsbydan.co.uk
. The following selected drawings make use of the
Kuretake #40 High Grade Sable Hair Brush Pens
,
Sailor Recruit Fountain Pen - Steel Nib - Fine
, and
Sailor Pocket Brush Pens
.
Give us a little insight as to how you use our JetPens products in your illustrations.
Depending on the job, I generally use either the Kuretake #40, the Sailor Recruit or the Sailor Brush Fountain Pen (either angle - they are both excellent!) I usually refill the cartridges with Platinum Carbon Black Ink and a syringe, which works really well with both the brush and the fountain pens. I've never had a clogging problem with this ink and these pens. It is good to get a nice uniform blackness throughout a drawing, so whether or not I'm changing pen halfway through an illustration, it remains consistent. Being waterproof and relatively quick-drying is a bonus, but I often use a medium Pentel Aquabrush to pick up some ink into a rough wash before it dries.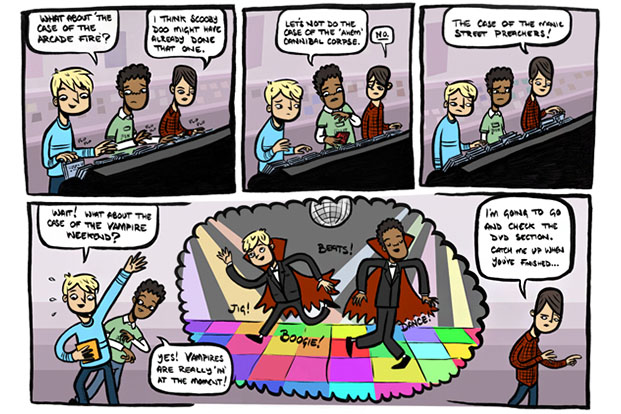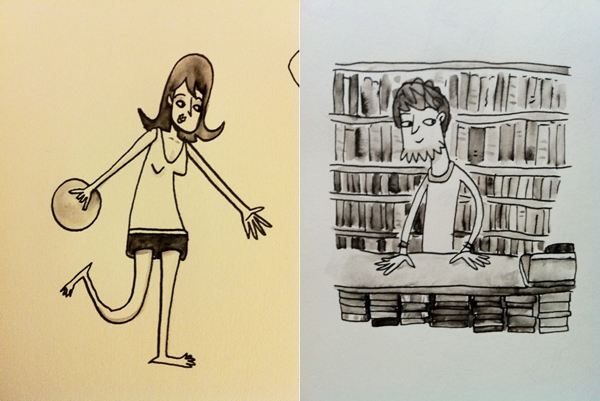 ---
---
comments powered by Disqus