---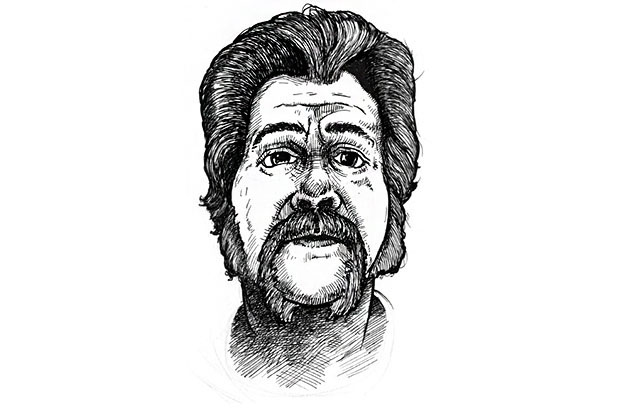 "I was first introduced to drawing in the late 70's when boys in my second grade class in Frankfort, Kentucky competed to see who could draw the coolest cars," Eric Warman recalls. "Although my car designs were a bit weak, I was great at drawing flames." When Warman subsequently won a poster contest, he was hooked, but his efforts to study art in school were soon thwarted. "I couldn't get in the class." Eventually, in a moment that would prove pivotal, an English teacher spotted his talent and had him placed in art class. Eric went on to to graduate from Murray State University with a BS in Art with an emphasis in Drawing.
While in college, 3D computer graphics piqued his curiosity. He dove headlong into the field, sparking a career in the video game industry, working for the companies Headspin, Cyan, and EA Sports on a number of notable projects. He is currently employed by Volition, Inc., where he has worked for the last four years as a 3D Environment Artist. But for all of his experience in the digital world of video game design, Eric felt that something was missing.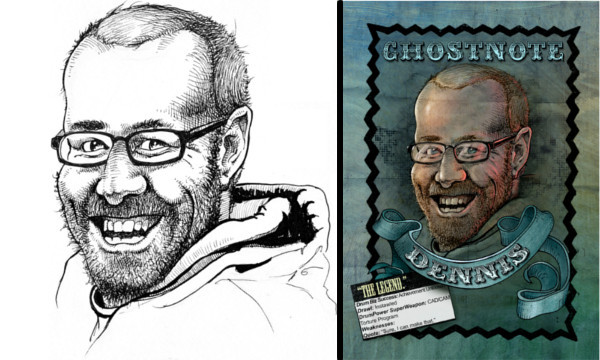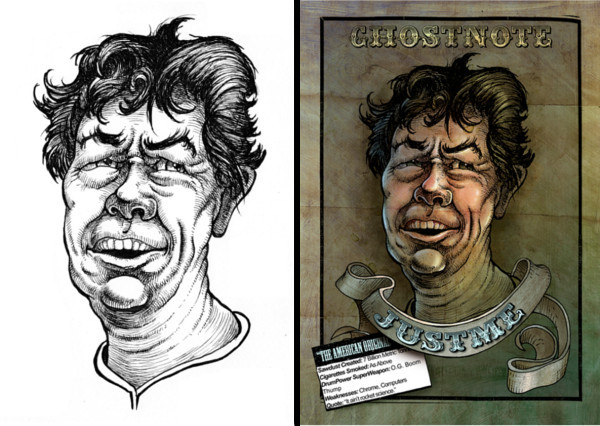 "In the last two years, I've been drawing more after realizing how much working with computers has taken me away from the hands-on materials and processes of drawing. Finding JetPens has help fuel a curiosity in exploring drawing in ink. It's really enjoyable to try new tools to draw with. Every pen I have tried has had such a different feel. Getting back to making drawings for myself has given me back a little something I lost touch with."
Eric Warman lives in Urbana, Illinois, with his wife and two sons. Find out more about him
here
.
Give us a little insight as to how you use our JetPens products in your illustrations.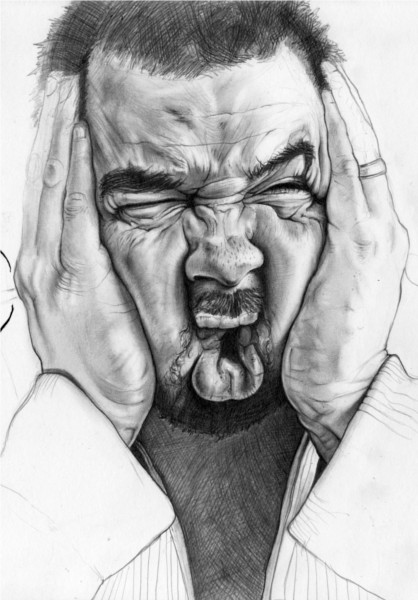 Kuretake Comic Pen Nib Holder
"The last time I used a pen nib holder was back in the late 80s in high school. I didn't know what to expect here but I was very surprised at the quality of this holder. It has a very solid feel with a tip insert that holds different sized nibs, and they fit very snug."
Copic Multiliner SP Black Ink Marker Pen - 0.2 mm
"This is becoming one of my favorite pens. The aluminum construction gives this pen a really solid feel which I like a great deal over the disposable Copics. These just might end up replacing the mass amount of Microns I have and they are refillable."
Pilot Hi-Tec-C Gel Ink Pen with Grip - 0.3 mm - Black
"This is a great drawing/sketch ink pen. Super-fine, crisp, tight line with a nice, even ink flow. This is a new find for me but I find myself using this one more and more for jotting down ideas."
Kuretake No. 13 Fountain Brush Pen
"This is one of the finest brush pens I have used so far. I haven't done much brush inking much less exploring the world of brush pens, but for the price I can't imagine a better brush pen. It's super sensitive to line width which took me a while to get used to. The line it lays down is super black which I didn't expect from such a pen. This one replaces all my Micron brush pens by far."
Nomadic PE-07 Pouch Design Pencil Case - Khaki Green
Kokuyo Huger Mega Pencil Case - Dark Blue
Nomadic PE-08 Easy Classification Pencil Case - Black
"One thing I discovered at JetPens is the pencil/pen bags they offer. They are so well made and designed that they give me a good way to organize my pen collection as I try new tools."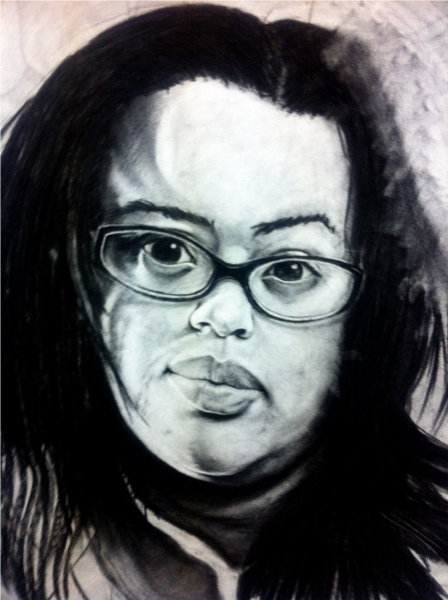 Some of Eric's favorite JetPens tools:







Ever wonder how artists use JetPens products? JetPens showcases artists every month and interviews them to see what their favorite JetPens tools are. Please send any suggestions for Artist Features to jetpromos(at)jetpens.com!
---
---
comments powered by Disqus