---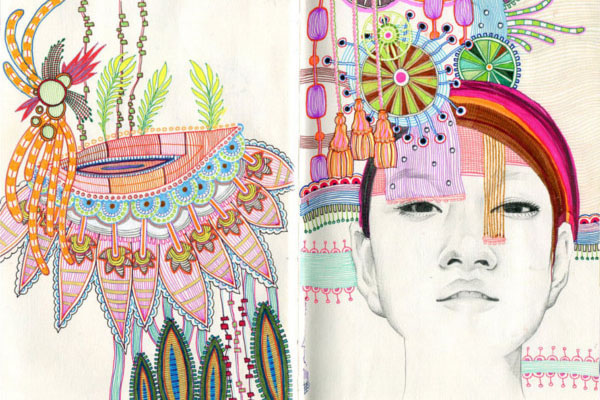 Ester Wilson loves texture, color and sketchbooks. She's been drawing for the past 28 years, either doodling, creating art for award-winning films, drawing intricate master copies for study, or just plain having fun with her favorite markers. Ester's wide variety of styles and mediums is a delight to see, and her online sketchbook collection features an inspiring look into her personal journals.

"My favorite time of the day is set aside for drawing in my sketchbooks, and ever since I found JetPens, about 75% of all my artwork has been created using products purchased through the online store. I couldn't be more pleased with the vast variety of colors available in gel pens, markers and inks. This variety suits my style well, since most of my drawings are like meandering thoughts, as one drawn subject merges into another, and the pens I use switch to markers, then to pencil, and go from there."
Ester lives and draws in Atlanta, Georgia, posting Daily Drawings to her
blog
. You can find more of Ester's work
here
.
Give us a little insight as to how you use our JetPens products in your illustrations.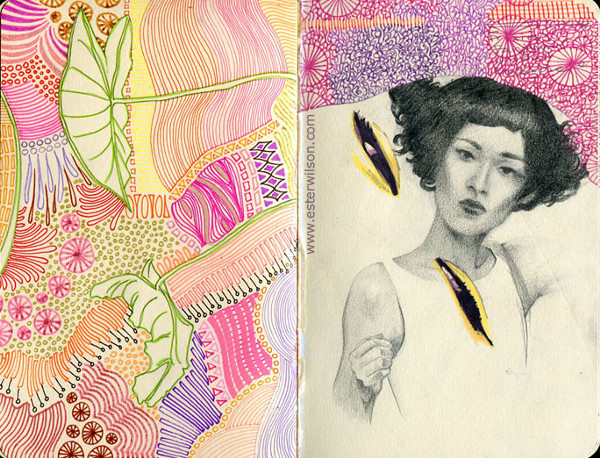 Lately I've been playing with
Marvy LePen
and over 30 flavors of
Hi-Tec-C
, drawing doodles on any blank paper I can find. It's nice to compliment the child-like playfulness of doodles with a more sophisticated drawing. Usually I make those drawings with my favorite mechanical pencil,
Pentel Smash Drafting Pencil 0.5
, using
4B lead
for a rich dark line. And when I need a more accidental splashing of color, I love to use
Diamine Ink
brushed over a page as a base for artwork. Experimenting with new ways to make marks is what keeps me smiling.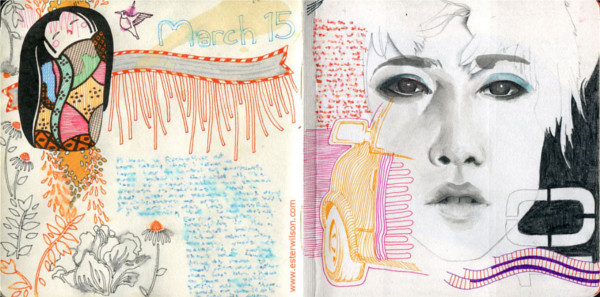 Some of Ester's favorite JetPens tools: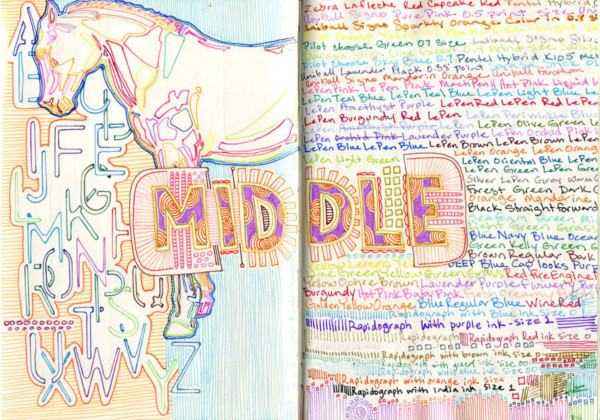 Ever wonder how artists use JetPens products? JetPens showcases artists every month and interviews them to see what their favorite JetPens tools are. Please send any suggestions for Artist Features to jetpromos(at)jetpens.com!
---
---
comments powered by Disqus