---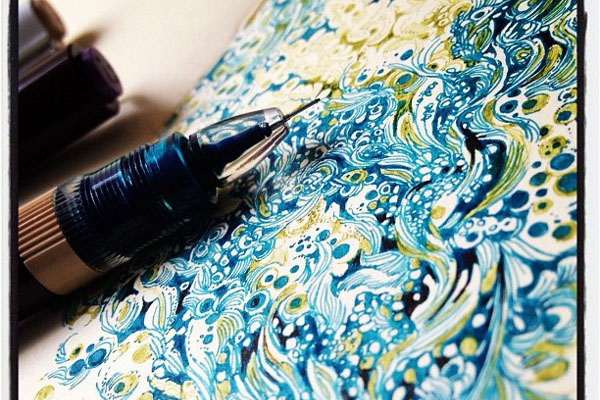 Gentian Osman is an artist from Trinidad & Tobago currently residing in Seattle, Washington. She received her BFA from the Atlanta College of Art and MFA from Cranbrook Academy of Art.
Gentian enjoys painting, drawing and calligraphy and is often experimenting with different media. The style used in her pieces varies, from detailed renderings to loose, whimsical sketches. She has been involved in creating a range of work including fine art installations using non-traditional materials as well as illustrations and logo design for album artwork.
You can view more of her process and materials by visiting her blog,
http://www.gentianosman.com/
.
Give us a little insight as to how you use our JetPens products in your illustrations.
JetPens offers a diversity of unique products available to artists...
Some of my favourites include
Rohrer and Klinger Calligraphy & Drawing Inks
, the
Koh-i-noor Rapidosketch
,
Akashiya Brush Pens
, various felt tipped brush pens, and gel pens like the
Hi-Tec-C
and
Hi-Tec-C Coleto
.
Some of my drawings involve detailed patterns. The fine 0.25 mm lines created by the
Rapidosketch
and the
Hi-Tec-C
are perfect for this meticulous style of work.
Rohrer and Klinger Drawing and Calligraphy Inks
are one of the newer products offered at JetPens. This highly pigmented acrylic-based ink is very versatile, as it can be used for painting, drawing, and calligraphy. It also can also be utilized with technical drawing pens.
One of the first products I purchased from JetPens a number of years ago that continues to be one of my favorites is the
Akashiya Brush Pen
. The vibrant dye based colours create lovely loose washes. They can be used more concentrated from the pen itself or diluted with water for a more subtle look.
I also use felt tipped brush pens in my drawings. I can vary the line width depending on the amount of pressure applied to the tip. I especially like the double ended pens with black and grey ink, such as the
Pilot Double Sided Brush Pen
and the
Tombow Fudenosuke Twin Tip Brush Pen
. Using the grey ink allows me to create shadows to bring more depth to the black ink line drawing.
Some of Gentian's favorite JetPens tools: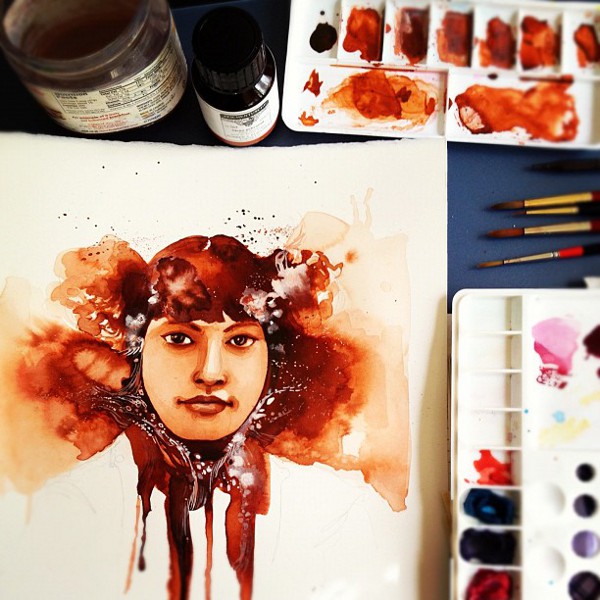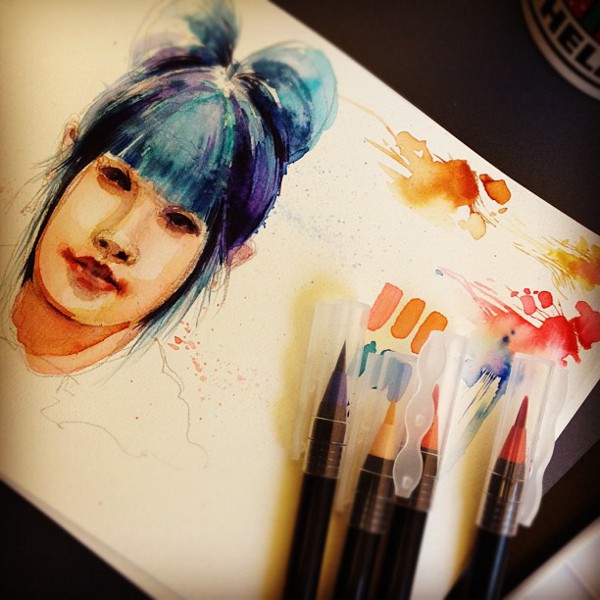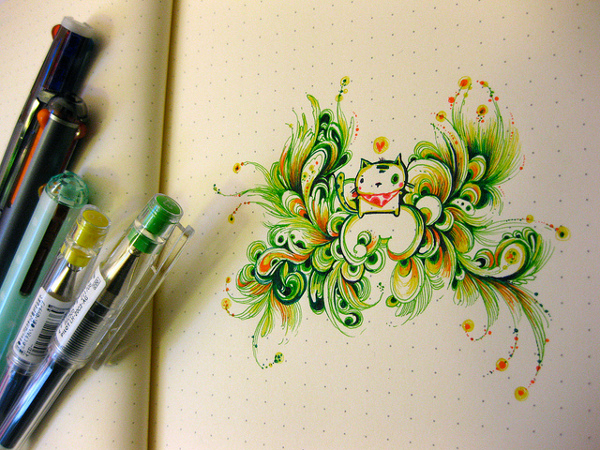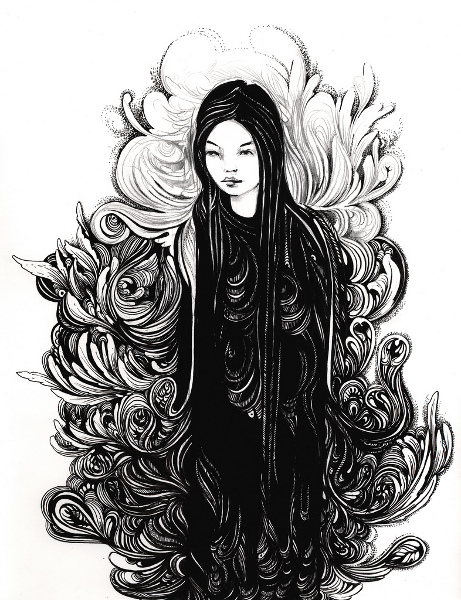 ------------------------------JetPens Giveaway------------------------------
This contest has ended. Congratulations to our winner!
------------------------------JetPens Giveaway------------------------------
---
---
comments powered by Disqus