---
Jeffrey Phillips is a freelance illustrator currently residing in Melbourne, Australia. You can check out his portfolio here. You can see more of his works, sketches and process on Instagram.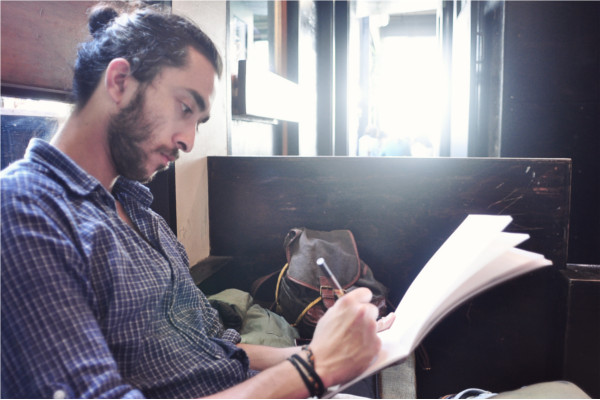 How did you become an artist?
Oddly enough, being an illustrator was literally the last thing I thought I would end up as. I was always reasonably talented at drawing growing up, but never considered it could be more than a hobby. Math and science were always the priority! So after graduation I enrolled in Engineering and, later, Finance.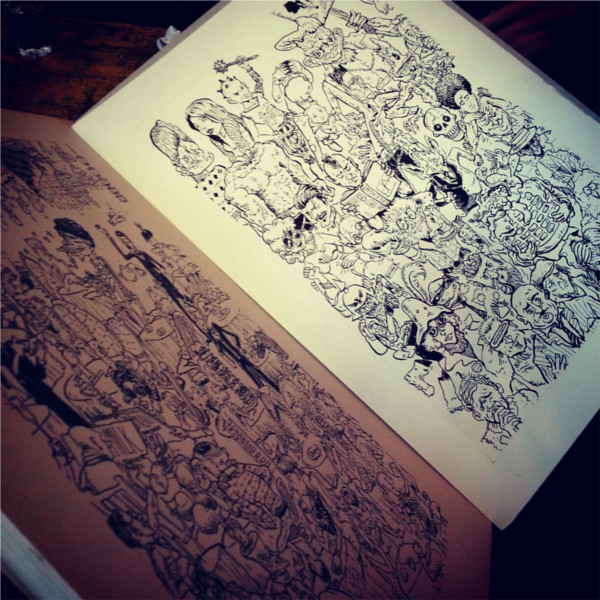 After a few years working unfulfilling desk jobs, I began to dream of being an illustrator again. But I felt I had missed the boat. Luckily, sometimes if you want something bad enough, things happen to help you on your way. And they did. With the help of some friends and a little bit of luck, I quit that life and started a new one.
These days, working as a full-time freelance illustrator, I find myself enjoying immensely varied types of work. Sometimes I'm working on children's illustrations, or storyboards for commercials, live caricature at parties and even court sketches for the local media. Most of my work is for advertising agencies, some publishers and a few private clients.
Sometimes my work on a project is purely part of the process and never sees the light of day, and at other times it enjoys some pretty high profile exposure. For example, seeing my drawings on the national news was a little surreal.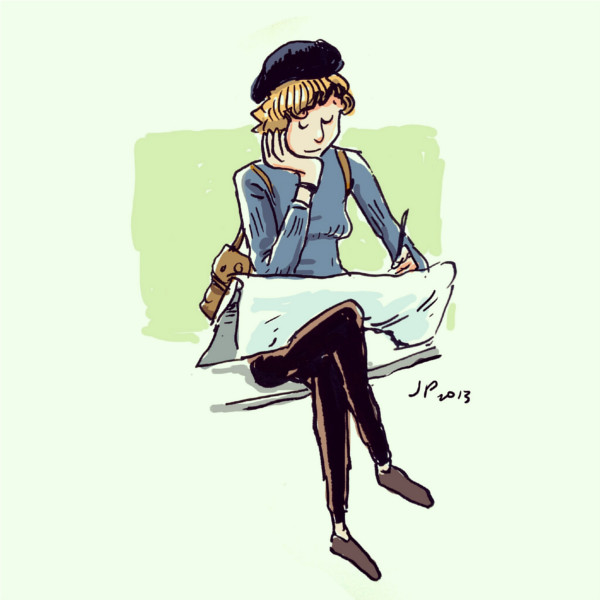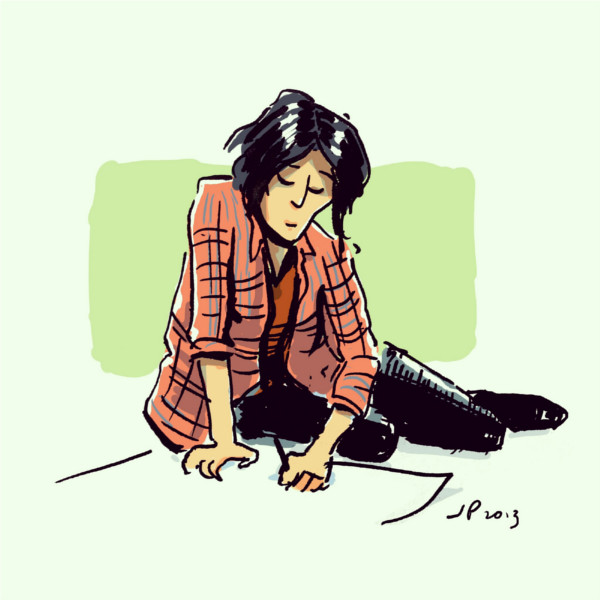 My versatility and diversity of styles is incredibly important to my success as an artist. I can call upon a broad range of skills from business/marketing to graphic design and straight up drawing skills to get any job done, and done well.
For my next trick, I am working on a series of collaborative illustrations with a bunch of local illustrators and pen fans - Sebastian Berto, Brendan Ninness, Zahra Zainal, and a few other supremely talented folk.
Give us a little insight as to how you use our JetPens products in your illustrations.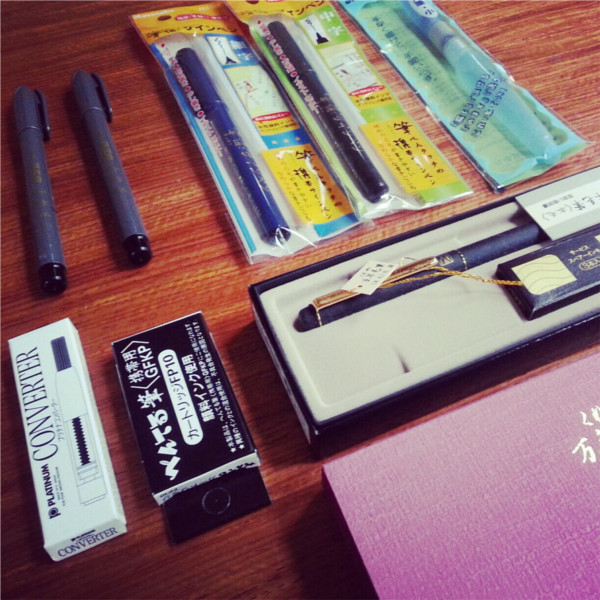 The Zebra Disposable brush pen - fine is my go-to pen at the moment. You can never catch me without a couple of these tucked away in a pocket. Like most disposable pens, they are best when brand new.
The firm rubbery brush tip doesn't last too long under the workload I subject it to, but I don't mind popping a new one whenever it loses its point. I use the old ones for random doodling, making shopping lists and archery practice.
Typically, I combine my line work with a Pentel Aquash waterbrush pen filled with water and ink to add shadows and backgrounds.
For solid black fills, I have my Kuretake Sable Hair Fountain brush pen. This pen is not forgiving and takes some getting used to, but once you subject it to your will, it's amazing. That smooth, glistening, velvety flow of ink across the page is utter joy. I love using this for live caricature work as well as impromptu bouts of typography.
Some of Jeffrey's favorite JetPens tools:






More of Jeffrey's artwork: (click on images to enlarge)
More of Jeffrey's tools: (click on images to enlarge)
Ever wonder how artists use JetPens products? JetPens showcases artists every month and interviews them to see what their favorite JetPens tools are. Please send any suggestions for Artist Features to jetpromos(at)jetpens.com!
---
---
comments powered by Disqus