---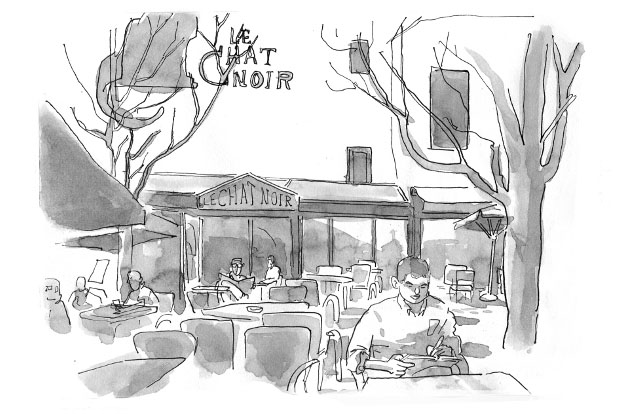 Sarah Glidden is an American cartoonist currently living and working in Angoulême, a city in southwestern France. Her first full length graphic novel,
How to Understand Israel in 60 Days or Less
, was published by Vertigo in 2010 and has since been translated into five languages. Since then, she has been working on short pieces of comics journalism-on subjects ranging from Iraqi refugees in Syria to the Occupy protest movement in Miami-which have been published in various magazines, newspapers and on the Internet. Sarah is currently working on her next full-length book which chronicles the work of several journalists who she followed on a reporting trip to Iraq, Lebanon, and Syria in late 2010.
You can read some of Sarah's past and current work at
sarahglidden.com
, or follow her on Twitter
@sarahglidden
.
Give us a little insight as to how you use our JetPens products in your illustrations.
For my first book, I worked in watercolors and inked my line art with a very fine-tipped
Rotring technical pen
...
I was in love with the quality of the line, and the fact that it remained consistently the same width. But after finishing a 200 page book using that same line, I really felt like experimenting with something new. I like using
dip pens
(the sort you dip in an inkwell every minute or so) because of the flow the line can take, but there was one big problem with this: transportability.
I travel a lot and I love doing sketches of the places and people I come across, so I had been searching for years for the perfect set of traveling art tools. Obviously, bringing a
glass pot of ink
and a
dip pens
on the road is impractical (not to mention prohibited by TSA regulations in carry-on luggage), so I started looking for a pen which had a line quality similar to the nib. For a while, I was unsatisfied with most of the pens I tried; either the ink didn't flow right or it flowed too much. I like to add grays when I sketch to give some depth to the artwork and have found the
Pentel Aquash Waterbrush Pen
to be the perfect tool for adding tones, laying down layers of watered down China ink over my linework. But many pens contain ink which is not waterproof, and as soon as I would start adding my inkwash, the lines would bleed.
Finally, I found the
Carbon Carbon Desk Fountain Pen
, which was the perfect solution. Its got a wonderful flow to its line, and its waterproof, which means I can add grays almost immediately. These days, when I leave the house, I always have a sketchbook, the
Carbon Ink Pen
, and the
Waterbrush Pen
in my bag so I'm ready to sketch wherever I go.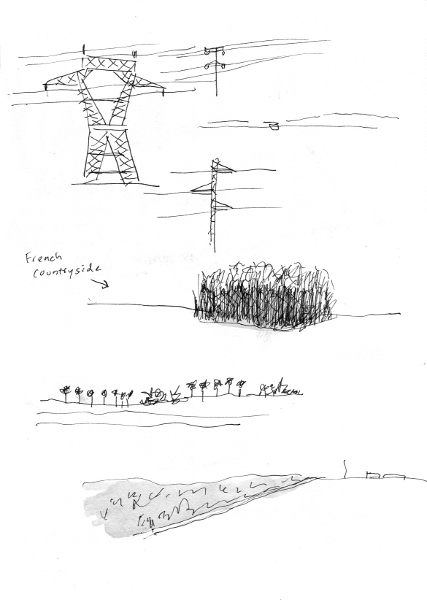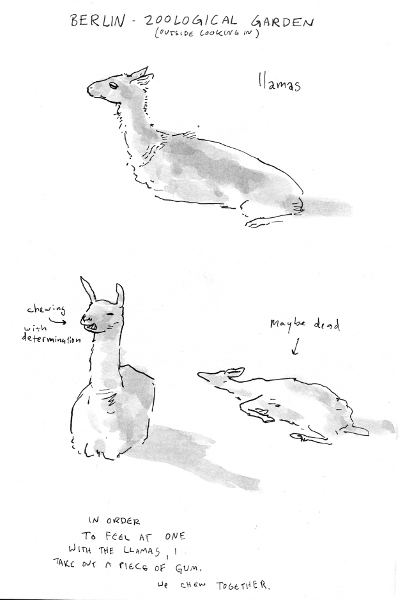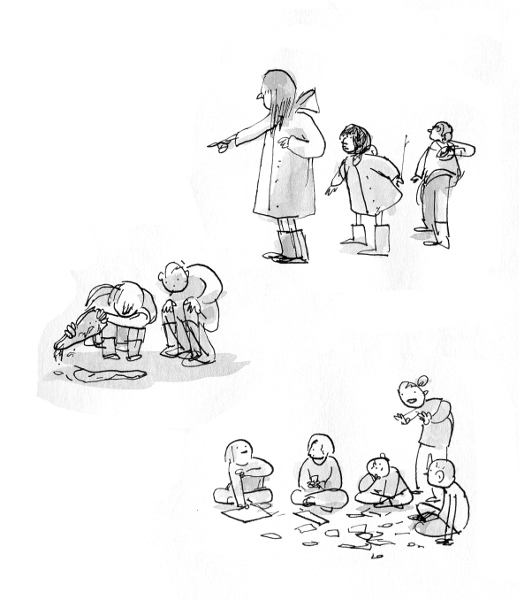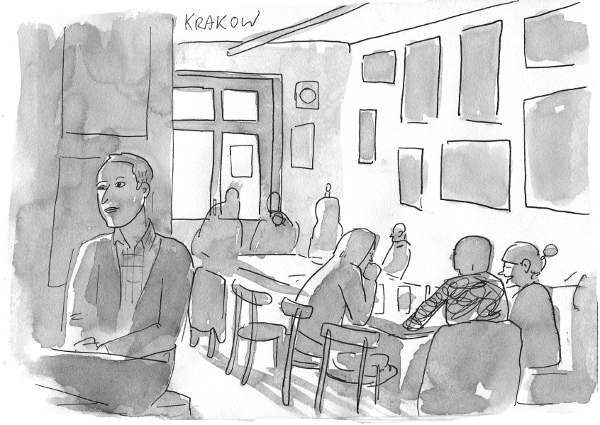 Ever wonder how artists use JetPens products? JetPens showcases artists every month and interviews them to see what their favorite JetPens tools are. Please send any suggestions for Artist Features to jetpromos(at)jetpens.com!
---
---
comments powered by Disqus