---
Need something to kick start your school year? Join JetPens as we gear up for Back to School! Here are some of our hand-picked essentials for every student.
Multi Pens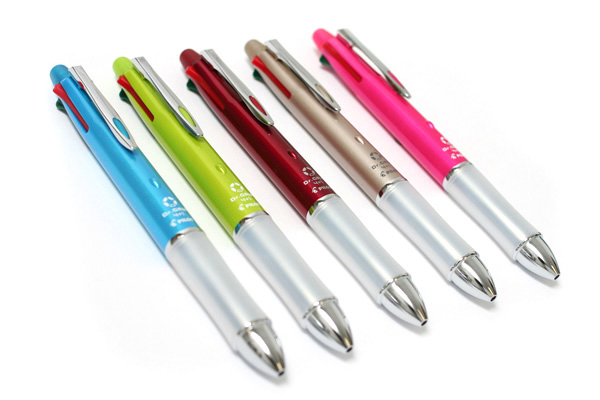 Tired of hand cramps while furiously taking notes?...
The Dr. Grip line is a bestseller in the USA with its comfort grip, specially designed to relieve stress and fatigue. The
Pilot Dr. Grip 4+1 4 Color 0.7 mm Ballpoint Multi Pen + 0.5 mm Pencil
is so versatile, you can switch between different devices without having to change pens. This exceptional multi pen comes in ten stunning colors and includes black, red, blue, green ballpoint pens and a 0.5 mm mechanical pencil.
Highlighters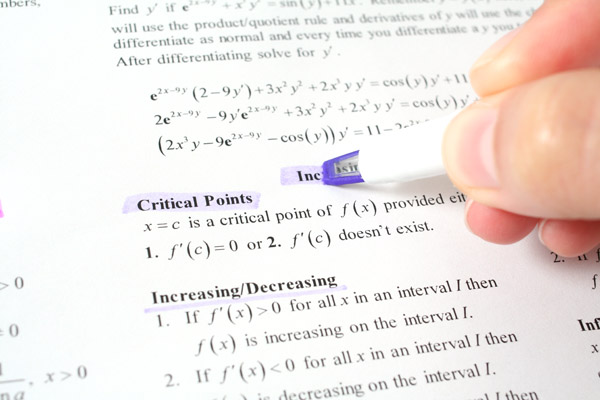 Make highlighting (in moderation) your favorite pastime with the
Uni-ball Propus Window Soft Color Double-Sided Highlighter Pens
. Now you can actually see where you're highlighting with an amazing transparent window on its broad tip. Available in soft color and
fluorescent
colors, the pens feature both a 4.0 mm and 0.6 mm tip to complete the package.
Markers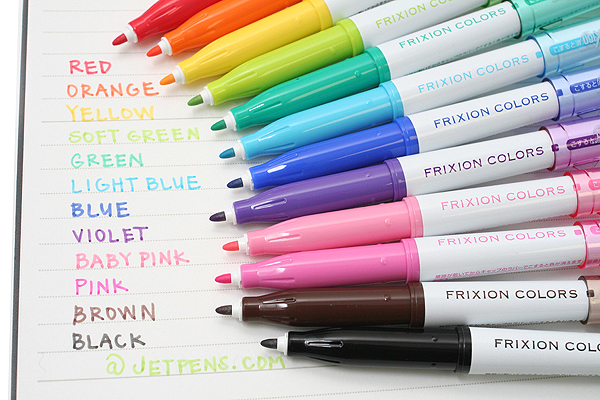 Heat up your art projects with a set of these
Pilot FriXion Colors Erasable Marker Pens
. These erasable markers write in vibrant colors yet erase wonderfully with heat generated from friction. Just rub the rubber end over the ink to make it transparent, and you can write on the same area again and again! Even though the ink in these pens will actually reappear when the temperature reaches below - 10 C (under 14 Fahrenheit) we'd still advise against leaving your homework in your hot car...
Notebooks
Ever heard of research studies conducted on notebooks? That's how this notebook was created, through a joint research study by the prestigious Tokyo University and Kokuyo. Every student needs something to draw and write on. Cue in the
Kokuyo Campus Todai Series Pre-Dotted Notebook Set
. This set includes five slim notebooks to fit every bag. Each colorful notebook contains lined sheets that feature evenly spaced, subtle dots both vertically and horizontally. The unique notebooks are great for practicing handwriting, conquering geometry, and doodling.
Bag
Fly back to school with this special backpack made from the same rip-stop material used for parachutes. Waterproof, lightweight, and durable, the
Nomadic WL-25 Wise-Walker Multi Compartment Day Backpack
contains 17 easily accessible pockets to organize all your school gear. The main compartment snugly fits a padded 15" laptop while the U-shaped back pad adds comfort and breathability to your back wherever you trek.
JetPens
is here to assist you with all your back to school needs at the simple click of a button! Also, look below for our special giveaway!
------------------------------JetPens Giveaway------------------------------
This contest has ended.
Like JetPens on Facebook
to find more giveaways every month!
------------------------------JetPens Giveaway------------------------------
Celebrate back to school with a special JetPens giveaway. Thanks to Sanford, this year we are giving away
48 x Uni-ball Kuru Toga Mechanical Pencil Starter Sets
. One GRAND PRIZE WINNER will also win a
$50 JetPens Electronic Gift Certificate
!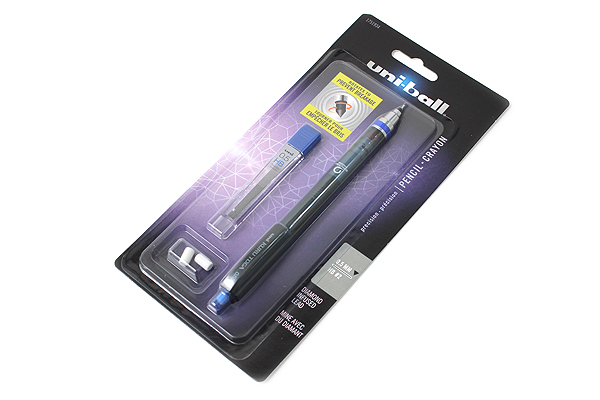 The set includes: one Kuru Toga Mechanical Pencil - 0.5 mm, two eraser refills, one NanoDia Pencil Lead starter pack - 0.5 mm - HB.
Rules and instructions:
1. This contest is limited to US residents only.
2. Go to our
Facebook page
for how to enter.
3. Entries will be accepted from now until Friday, August 24, 2012 at Midnight Pacific.
4. Winners will be selected at random from all entries and announced here on the blog Saturday, August 25, 2012.
Please visit our
Facebook page
for how to enter!
---
---
---
comments powered by Disqus