---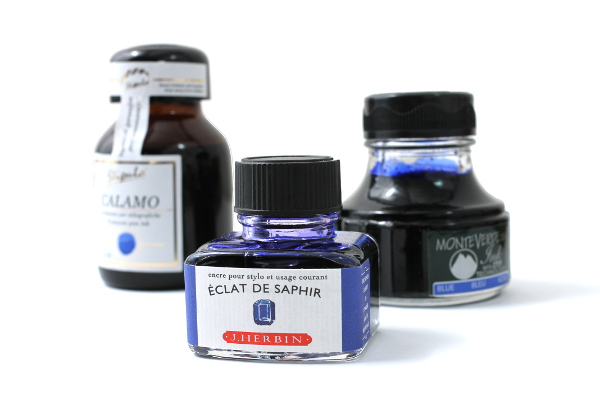 Blue and black are the most common inks used for everyday writing and are often required for professional or legal use. As we discovered with black inks however, not all blue inks look alike. In this article, I categorize our more than seventy blue inks into four color categories and pick a few from each category that I like.
Standard Blues and Middle Blue Shades
These blues fall into the broadest category, which includes your most basic colors of blue ink. These inks range from slightly purple to more green in hue, but all in all are among the standard shades of blue that can be used professionally.
I am especially fond of the Diamine Asa Blue. This ink is a vivid shade of blue when dry, with just a hint of green. The bright tone is more visible in the ink swab, and this ink lays down a beautifully bold blue line when used with a fountain or dip pen.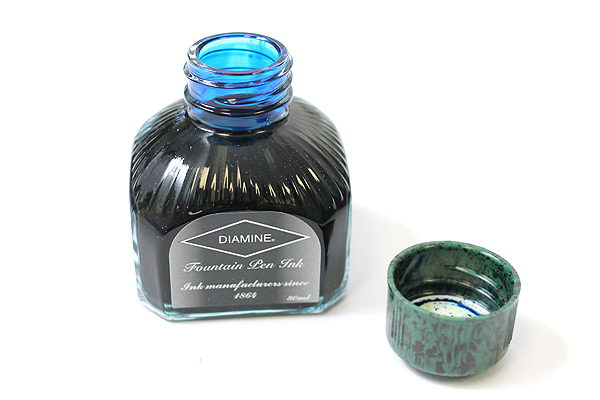 Dark Blues and Blue Blacks
If you don't want black ink, but still want your writing to stand out slightly from printed text, then a blue black ink may be just what you need. These inks are our darkest shades of blue and are perfect for those who want a little bit of color in a dark line. The darker blue inks are suitable for office and professional use as well.
The Sailor Nano Blue Black ink is one of my personal favorites. This ink is water-resistant when dry, and comes in a unique bottle design that allows an elevated ink level even when the ink is running low.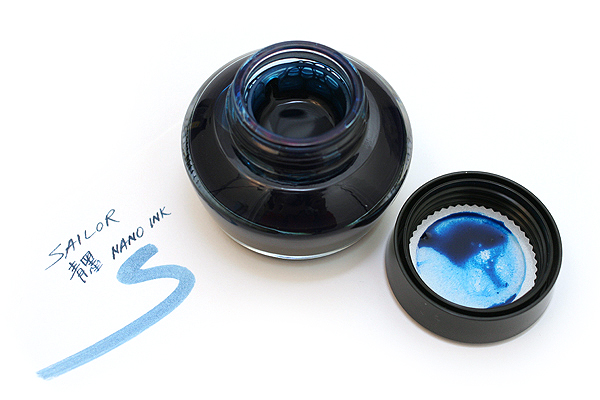 Purple Blues
These inks contain more red in their formulas, and subsequently have a violet tone. A couple of these inks are pretty true purple shades, while the others could be used as standard blues but have a very purple look.
The J. Herbin Lavender Scented ink is a good example of a blue ink that runs a little closer to the purple side of the color spectrum. This ink looks like a standard blue in writing, but you can see the purple come out better in the larger swab. Also, this ink is made from hydrosols and smells like the lavender flower it is named after.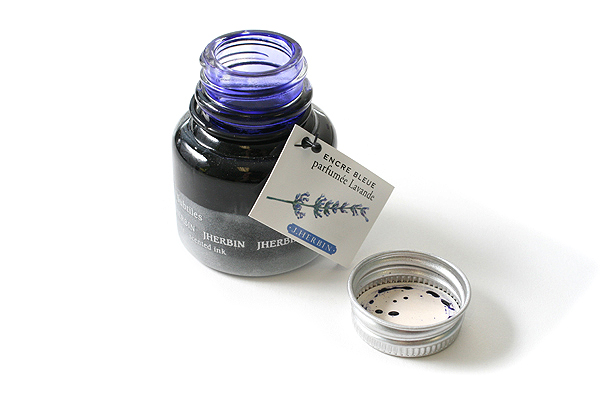 Light Blues and Turquoise Shades
Our last blue category brings together the lighter shades of blue as well as turquoise and teal inks. These inks are fun and bright, and though they may not be good to use on your legal documents, they'll add fun color to your letters and class notes.
The Pilot Iroshizuku Ku-jaku Ink has now become one of my wish list items. This ink dries to a lovely shade of darker teal when written with, and the deep almost sea-green color is even more visible in the swab. This ink is also housed in a beautiful glass bottle, which makes it a great gift item.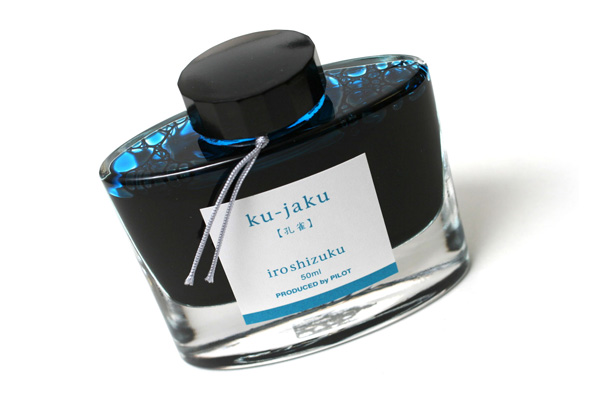 Wrapping Up
The chart below lists all of the inks we've seen in alphabetical order, along with their color category. Lastly, you can find our all-inclusive swab sheet at the end, which shows all of the inks tested for this article. We've done our best to sort the inks in order of color.
All Blue Inks Sorted By Color

View the image on the left to see the swabs in full size.
*Note: Our swabs have been touched up to represent the most accurate depiction of the ink colors in actuality, but note that every monitor is calibrated differently for color and brightness. Each swab has been done on one sheet of the Maruman Mnemosyne Word Book, using a Brause 361 "Blue Pumpkin" calligraphy nib and a cotton swab.
---
---
---
comments powered by Disqus