---
Despite the popularity of pencils and pens in Japan, brush pens still remain a treasured writing instrument. Brush pens embody a sense of formality and are used when writing for special occasions such as weddings, funerals, New Year's greetings and new births.
Enter any convenience store in Japan and you'd be sure to find an array of brush pens placed next to paper money envelopes for celebrations (shûgi) and condolences (kôden).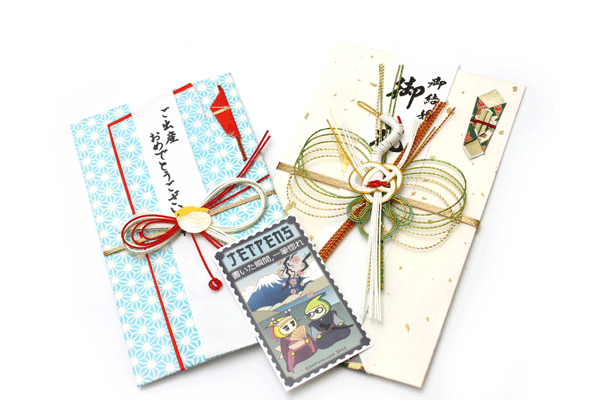 For such notable life events, it's traditional to exchange money instead of goods. Crisp and clean bills should be beautifully packaged in decorative envelopes, never given "naked". In addition to the preprinted greetings on the envelopes such as the following:
"Goshussan Omedeto Gozaimasu" ("Congratulations on giving birth"), "Omedeto Gozaimasu" ("Congratulations" phrase), and Kanji characters "Oiwai" ("Congratulations" noun form).
It is the custom to use a traditional brush or a modern brush pen to write your name on the face of these envelopes. Unlike Western custom where one also writes a personal note, the Japanese only write their name on the front of the envelope, on the blank section below the ribbon knot. One may also write special numerals to indicate the amount enclosed in a more discreet place, such as on the inner white envelope placed inside the decorative wrapping. The color of the ink used for writing is important and related to the occasion. For celebratory occasions it's standard to use
dark black ink
, while sad occasions typically require a
lighter shade of ink
. Since writing for celebratory as well as sad occasions are a common use of brush pens, many brush pens are double-sided. One side will have a brush for celebrations (black) and the other side will have a brush for condolences (gray). JetPens has the following black and gray double-sided brush pens for such use:
Sailor Double Sided Pocket Brush Pen - Medium - Black & Gray Ink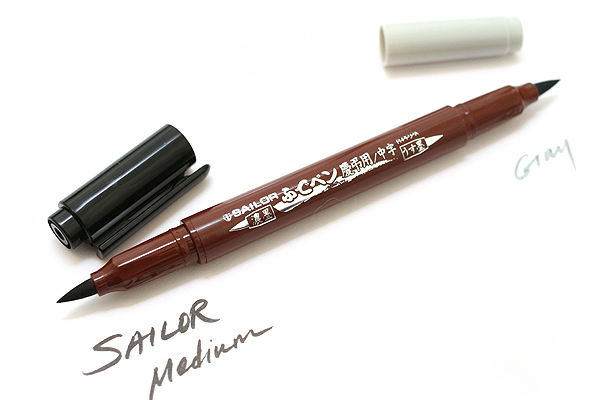 Pilot Double Sided Brush Pen - Hard Tip - Black & Gray Ink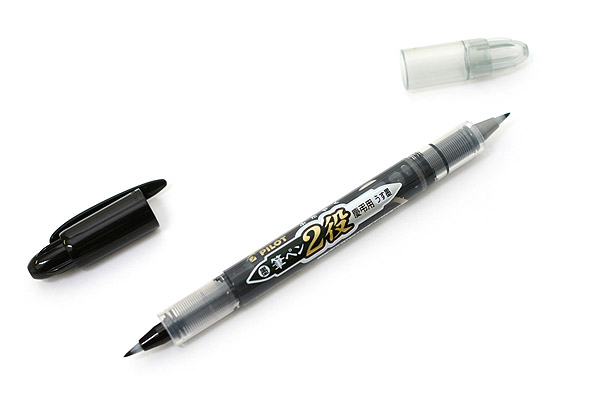 Pentel Keityo Double Sided Sign Marker Pen - Black & Gray Ink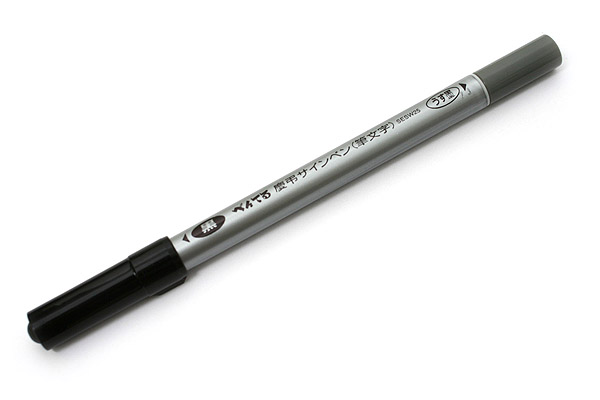 The Sailor brush pen even says on the pen: "keichôyô" -- literally "kei" for celebration and "chô" for condolence. Though these pens were originally intended for use to write congratulations/condolences, they are now also popular as drawing and shading pens.
Why is a lighter shade of ink used for sad occasions? A popular anecdotal reason is that the lighter color suggests that the calligrapher's tears have "diluted" the ink. How much money are you expected to give at a wedding or funeral? It depends on how close you are to the recipient, but expect to pay around $100-200 US equivalent for such occasions for close friends. Controlling a brush pen takes skill and practice, so if your Japanese friends have any significant life events coming up you better start practicing your penmanship!
Whether for drawing or writing, find all of the brush pens at JetPens
here.
------------------------------JetPens Giveaway------------------------------
This contest has ended.
Like JetPens on Facebook
to find more giveaways every month!
s every month!
---
---
---
comments powered by Disqus