---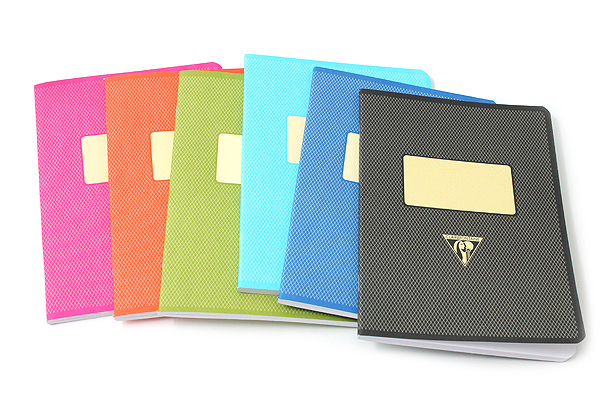 Pen addiction is a curious thing. What may start out as a small-time interest may quickly turn into a full-blown obsession. And it spreads. Your craze over pens casts you into an intense investigation of all the different inks available. This infatuation with inks inevitably leads you down a path to find the perfect paper. And with that, we'd like to introduce you to the creamy sheets of Clairefontaine paper.

SMOOTH PAPER, RUGGED ATTITUDE
---
There are many worthy options on which to pen your most intimate or brilliant thoughts. The Clairefontaine notebooks are no exception. You can quickly see (and feel) the depth of quality in their paper which has, no doubt, been enhanced by their rich history. With over 150 years of experience, the Clairefontaine paper mill has been in operation since 1858 and holds the proud distinction of making the first school notebooks in France.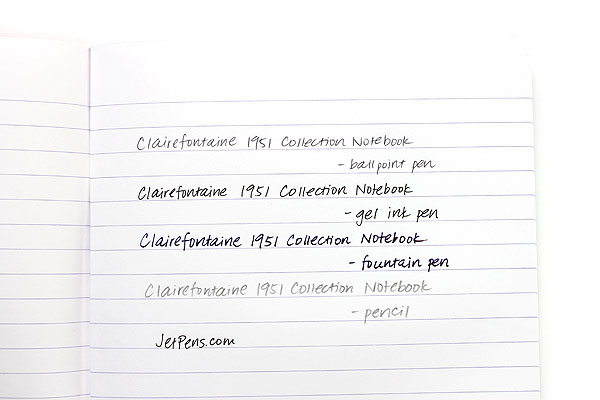 The Clairefontaine notebook contains pages upon pages of remarkably smooth paper due to its satin finish. The 90 g paper gives you the confidence to pick up your fountain pen without worry of feathering or bleed-through. The pH-neutral and acid-free qualities help to prevent your thoughts from deteriorating on paper. In fact, it's been reported that a New England seaman whose boat had sunk was able to recover his Clairefontaine notebooks even after the nine hour ordeal. Filled with vital data, his notes were damp and smudged with oil but remained in good condition.

ROOTED IN TRADITION
---
When Jean-Baptiste Bichelberger first decided to set up his shop in 1858, he planted it right in the heart of a region known for its abundant heritage of making paper. He named his company after the town of Etival-Clairefontaine which he eventually settled in. Located in the Vosges mountains of France, the paper mill that Clairefontaine still occupies to this day was actually built in 1512. So having been wisely situated in a population that lived and breathed on the paper it produced, the historic company set itself up for success by planting on such a firm foundation.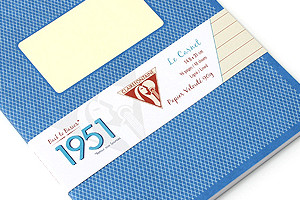 With such success, the company name and logo are now globally recognized and respected. The name, "Clairefontaine," roughly translates to "pure water" or "clear water" since the town of Etival-Clairefontaine stands next to the River Meurthe. As such, the logo of the company, the woman and her water jar, may harken to its name. Though no one knows for sure the origins, it has been projected that the logo may have been modeled from one of the local women. Other theories touch upon Biblical roots in the accounts of either Rachel or the Samaritan woman, both next to a well.

GREEN AND CLEAN
---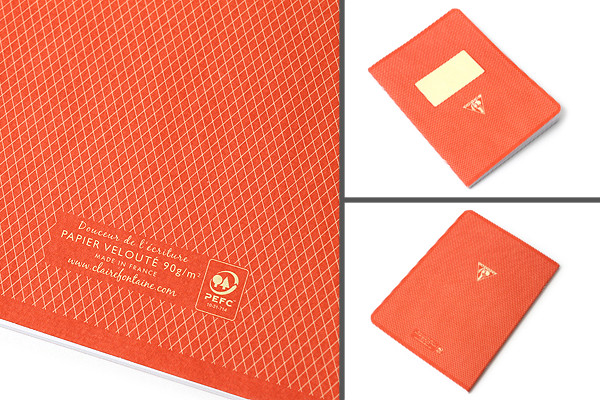 In an industry that uses its surrounding natural resources, Clairefontaine has also devoted itself to minimizing its environmental impact. As the only European manufacturer to continue to produce its own paper, Clairefontaine is able to control the processes involved in utilizing the necessary resources. The wood comes from independently certified PEFC managed forests. The water that is used comes from the local River Meurthe but is also recycled through advanced techniques to reduce water consumption and even return to its source cleaner than when it first arrived.
Clairefontaine has a rich tradition that proudly continues to this day, working to provide the best quality products while respecting the land upon which it stands. Each sheet of paper carries with it the culmination of centuries of dedication and care to the art of paper-making. What results are products filled with their signature smooth paper, made for the pen addict in us all.
---
---
---
comments powered by Disqus