---
Oftentimes you need to use ink pens when writing on documents or when taking notes. But alas, what if you make a mistake? Fortunately, JetPens carries a few different brands of erasable pens so that you can correct any errors made with these special ink pens.
There are three main types of erasable ink pens:
1. Thermo-sensitive Erasable Ink Pens
The ink becomes transparent when exposed to heat such as that from friction. The heat makes the ink completely transparent, for a true erased effect.
The
Pilot FriXion line
is an excellent example of this technology, and is available in a variety of different
gel ink pens
,
markers
and even
highlighters
!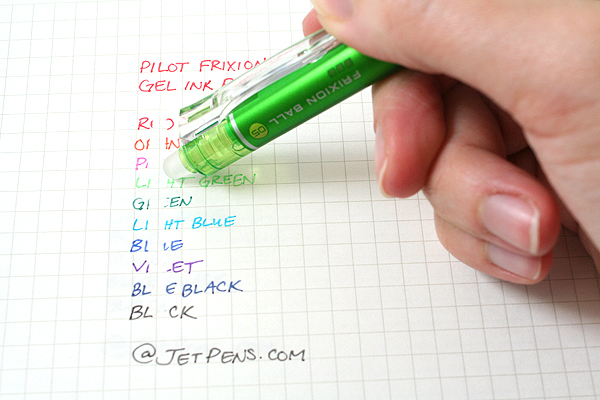 The
Uni-ball Fanthom gel ink pens
also have a thermo-sensitive ink, and will erase cleanly by using the rubber sides of the cap.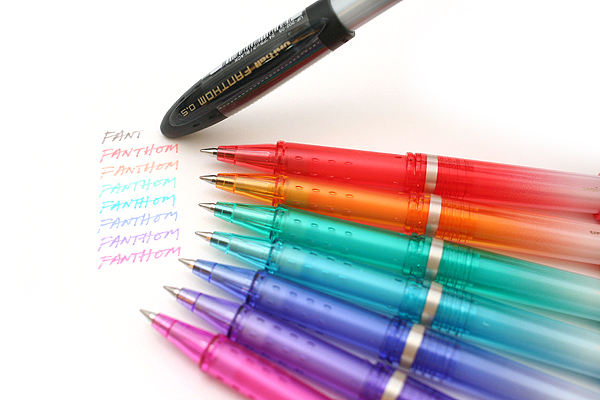 **
Please note that because of the nature of these ink formulas, we strongly advise against storage in any high temperature areas (don't leave these pens in a hot car), and we recommend to avoid high friction situations where your papers may be rubbing together (shuffling a stack of papers written on with these pens etc).
2. Erasable Ink Pens + Ink Erasing Marker
The other type of erasable pen is the one that comes with a partner, the "eraser" pen. These pens erase when a separate erasing ink is applied.
The
Stabilo Point 88 Colorkilla Erasable Fineliner Marker Pens
we carry do not erase by heat, nor do they need a rubber eraser to remove ink. Instead, this pen set contains a special eraser pen that makes the ink vanish when applied!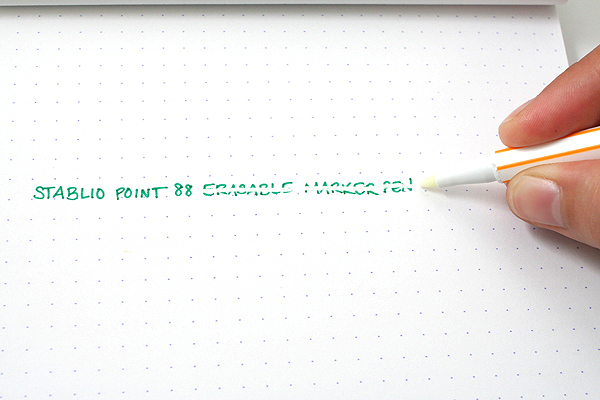 The white "Colorkilla" pens in this set will make the ink of the specially marked "erasable" pens disappear completely. Since any areas covered with the Colorkilla ink will not take the erasable pens any longer, Stabilo conveniently includes matching colors of their standard
Point 88 Fineliner pens
, so that you can write over these erased areas with ease.
3. Traditional Erasable Ink Pens
Lastly, we have the erasable ink pens that rub away with an ink eraser such as the
Uni-ball Signo gel ink pens
.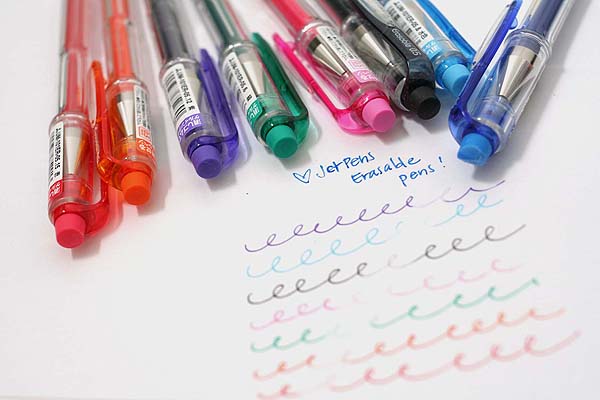 Like pencils, these erasable gel ink pens need the rubber eraser on their cap end to erase. This traditional method is used not only in pens but also in highlighters, such as with the
Uni-ball Propus Erasable Highlighters
.
With some many different styles of erasable pens available, it may be hard to choose! Do
you
have a favorite erasable pen from JetPens?
---
---
---
comments powered by Disqus