---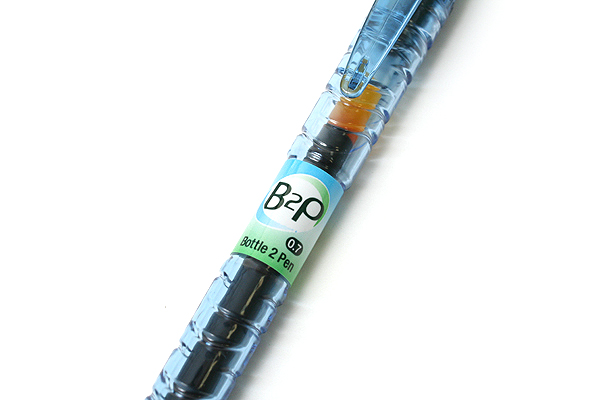 Each hour 2,500,000 plastic bottles are used by Americans alone which translates to 22 billion bottles per year in the U.S. Unfortunately, less than 1 in 3 of these bottles are recycled. For everyone who already thinks green to everyone who is discovering the significance of living eco-friendly, put a
B2P Gel Ink Pen
or
Petball Ballpoint Pen
in your hand as a daily reminder of the earth we live in. Designed with the environment in mind, Pilot offers two special lines of pens made from recycled plastic bottles.
For a full list of all the eco-friendly pens we have, check out this article.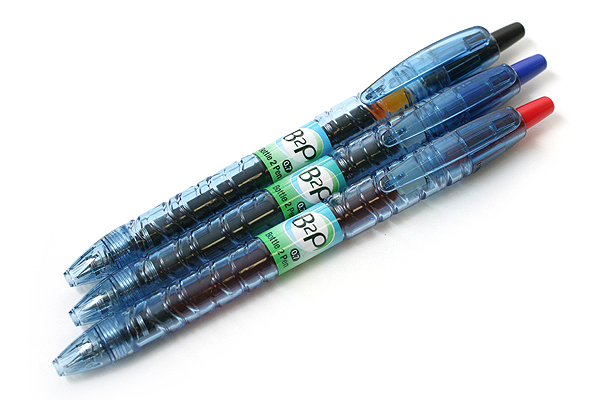 Making a difference from Bottle 2 Pen, the
Pilot B2P Gel Ink Pens
are made with 89% recycled material. The clear blue body of each pen mirrors the grooved design of a water bottle while feeling sturdy and comfortable. A simple way to spread the word on recycling, the B2P pens are not only creatively appealing but also feature wonderful performance in its smooth ink flow and great feel. These retractable, gel ink pens are available in long-lasting black, blue, and red ink with 0.7 mm tips and accept
Pilot G-2 gel ink refills
.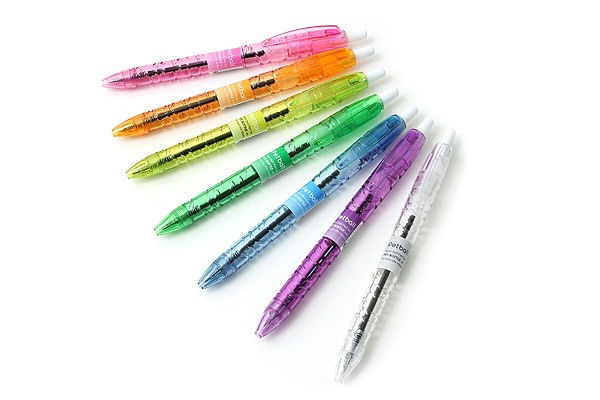 The
Pilot Petball Ballpoint Pens
come fresh from Japan and are made from 90.4% recycled material. They are named after the material from which they are made from. PET is a recyclable component of many water bottles and is also used in making space blankets, blister packs, and sail cloths. For those interested, PET stands for polyethylene terephthalate. Quite the tongue twister. Thankfully, Pilot named these pens "Petball". The pens feature the same body design as the B2P pens but in a variety of transparent colors to choose from.
Ballpoint refills
are available in different colors for these 0.7 mm tipped pens.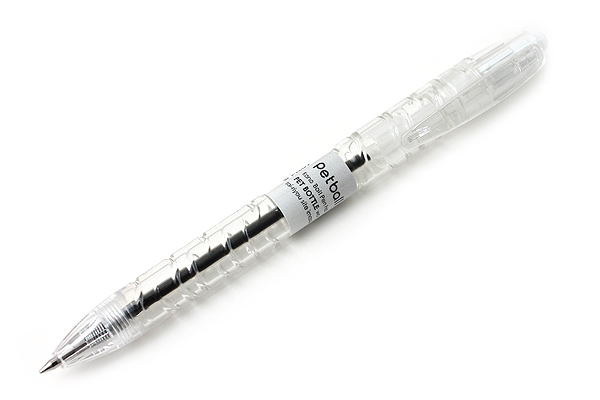 As the world's first pens made from recycled bottles, befriend our earth with either of these pens. Be inspired to make a change by the practical application and fanciful design of the B2P and Petball pens. Need some further motivation? Here are a couple ideas on how you can recycle with JetPens:
use your JetPens goodies to create and decorate some labels for your recycling bins
make an art project out of your empty ink cartridges
reuse the paper from your journals, notebooks, and even envelopes as scratch paper
Share in the vision and spread the word. Make a difference starting with one bottle, one pen at a time.
---
---
---
comments powered by Disqus