---
See our favorite erasers in this article.
Due to their manufactured nature, plastic erasers can come in a variety of styles and shapes. They can be easily molded and colored to create new eraser forms. The most common form plastic erasers come in is the standard block eraser. It is rectangular in shape and easy to use.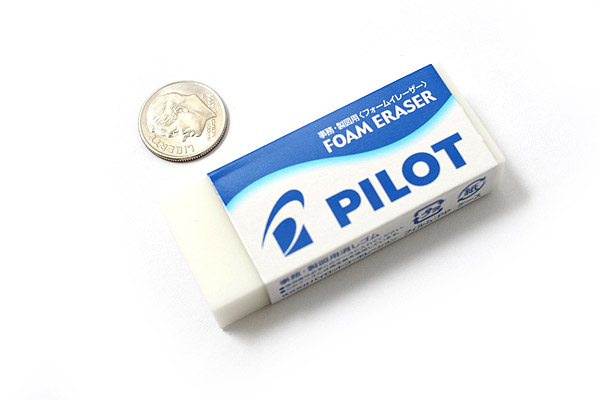 But blocks can be so boring. The standard block eraser has evolved into other interesting shapes in Japan. The Kokuyo Kadokeshi 28-Corner Erasers was the winner of the 2002 Kokuyo Design Award. A normal eraser has eight corners, but this eraser from Japan has 28! It allows a user to never be without an eraser corner again!
In recent years we have also seen an outcrop of "precision" erasers, or erasers that are finely shaped to erase tiny areas. The Tombow Mono Zero is a great example of a precision eraser. It has an amazing 2.3 mm diameter and is also available in a 2.5 mm x 5 mm rectangular shape.
Perhaps the most beloved of plastic eraser inventions is the Japanese novelty eraser. The eraser manufacturing technique has been perfected such that these adorable erasers are beautifully detailed, yet work just as well as any normal eraser. The Iwako Sushi Novelty Erasers at JetPens are just one example.
See all the eraser and correction products available at JetPens here. Find one that's right for you!
---
---
---
comments powered by Disqus