---

There's nothing more satisfying than seeing a piece of paper marked up with fluorescent ink. It signifies knowledge, organization, and rigorous thinking. It also doesn't hurt that we're obsessed with all the bright colors. It can be intimidating to dig through all the choices we offer, so we lived, breathed, and bled neon ink to find the best highlighters for a range of books and paper.
What to Look For in a Highlighter
Smear-proof. No one wants to see a smudge-y pencil or ink trail that's made more obvious by glowing ink.
Fast-drying. As much as we love color, it's also distracting to see hints of color splattered every which way. The ink should set quickly so it doesn't transfer to other parts of the page.
No bleed-through. You don't want a highlighter that's so inky that it pools and puddles into a mess that comes through to the other side.
Precision. Highlighters now come in a variety of tip sizes and shapes, and depending on how precise you want to be, you may want to look into getting a highlighter that features a unique tip.
Highlighter Fun
Highlighters aren't just for note-taking and textbooks. There are a lot of artists who use highlighters to add an extra burst of radiant color to their art. We made our own highlighter art that we want to share with everyone: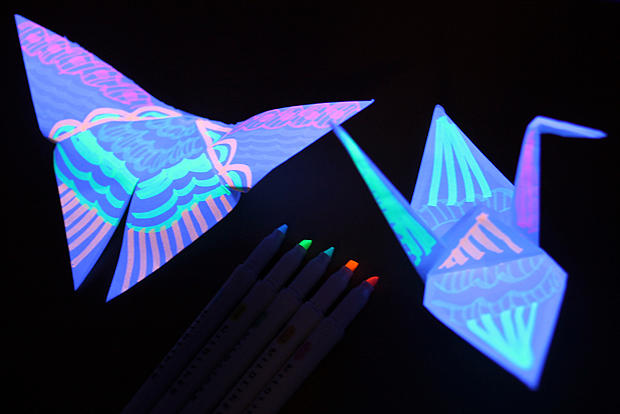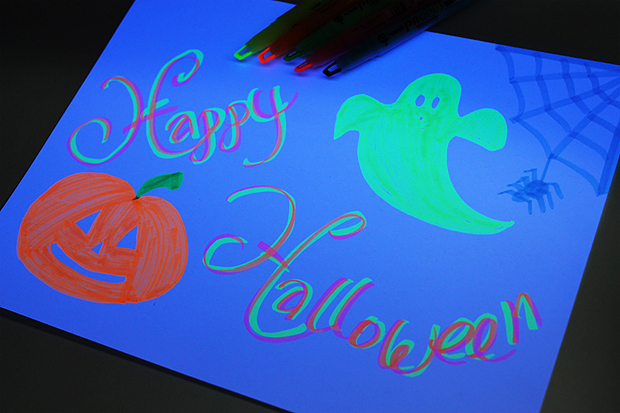 What do you think? Highlighter art really pops when you shine a black light over it. It would be such a hit at a party!
Now that you've had the chance to bask in the glow of highlighters in all their blazing glory, we hope you're inspired to take another look at your highlighters. For a complete list of all the highlighters we carry, check out the Highlighter Category of our website.
---
---
---
comments powered by Disqus