---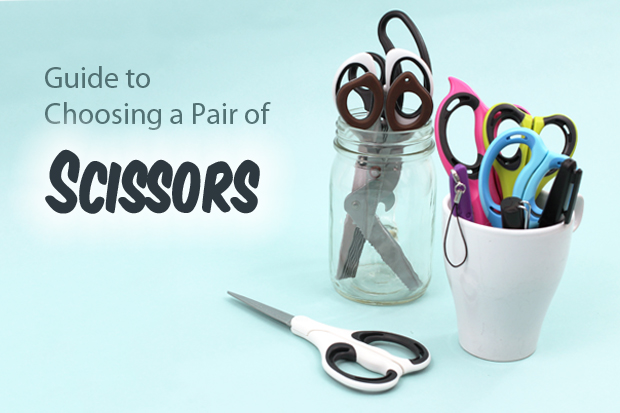 Within the broad category of office supplies, scissors are the unsung heroes. They give order to the piles of cardstock, fabric, and tape from our projects. They're there for us when we need to cut off the tags from our new sweater. Whether you use your scissors for detailed craft work or just to get letters and packages open, a dependable pair of scissors is a must-have in every house and office.
Not all scissors are made equal. After testing all the different types that we carry on everything from paper to plastic tags to fabric, we're excited to show you these hand-picked scissors that are a cut above the rest. You can click on any of the pictures below for a larger view.
What to Look for in a Pair of Scissors
Ease of cutting. You want to have the same kind of sensation as when you put a knife to butter. Scissors should cut through smoothly and cleanly.
Ease of holding. It's ideal to have a pair of scissors that feels like it's made for your hands. If they're comfortable to hold and easy to control, scissors become an extension of yourself (in a weird Edward Scissorhands type of way).
Ergonomics. For those long projects where you're constantly cutting, the ergonomics of a pair of scissors is important. If your hand tires quickly or is often strained and cramped, it's time to switch scissors!
Blade length. Some people like longer blades as it takes less work to cut through something long (like wrapping paper). Others prefer shorter blades, so they can see more clearly what they are cutting for better precision and control.
Final Cut
We wanted to do something fun, but still show off the prowess of our scissors. For all the Star Wars fans out there, we found this twist on the traditional paper snowflakes that we used to make in grade school.
Isn't that neat? It's certainly a twist to the regular snowflakes we used to make.
We hope our recommendations have been helpful in equipping you to find the best pair of scissors for your lifestyle. To see all our scissors offerings, visit the Scissors & Cutters section of our website.
---
---
---
comments powered by Disqus