---
A lot of you are familiar with the traditional piston-style fountain pen converters, as seen in our previous blog entry:
How to Use a Fountain Pen Converter
.
Pilot makes a bladder-style
CON-20 converter
also. Instead of twisting a knob to fill this converter with ink, you simply have to squeeze! Please keep in mind that this particular converter is only compatible with Pilot brand fountain pens.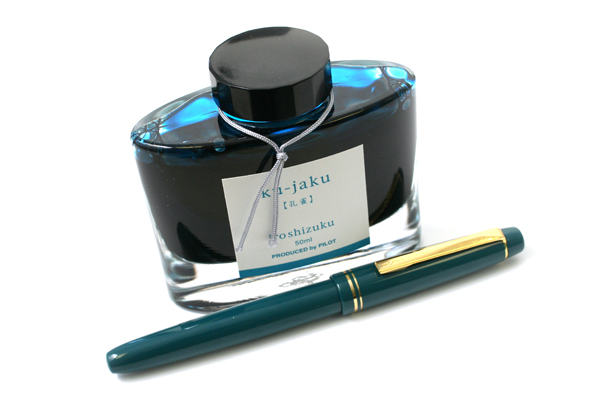 What you need:
A
Pilot brand fountain pen
, a
Pilot CON-20 converter
and a
bottle of fountain pen ink
. (In this example, we used the
Pilot FP-78G Fountain Pen - 22K Gold-Plated Medium Nib - Blue
which already comes with a CON-20 style converter pre-installed, and the
Pilot Iroshizuku Fountain Pen Bottle Ink - 50 ml - Ku-jaku Peacock
.)
How to:
First, take apart your Pilot fountain pen.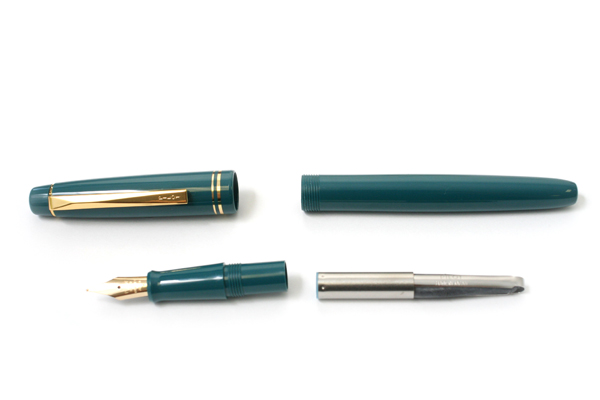 Next, install the CON-20 converter by pressing it into the inner nib area of the disassembled pen.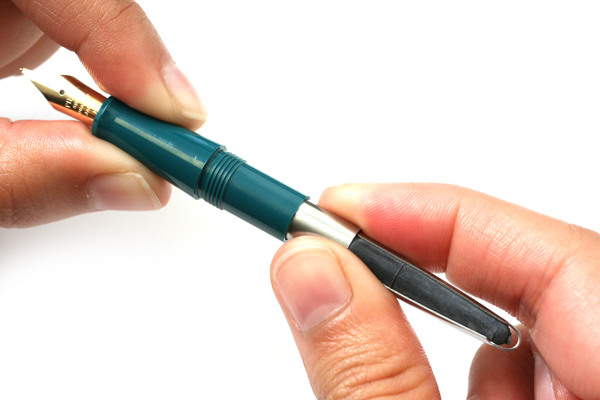 Open your ink bottle and squeeze the air out of the CON-20 converter before dipping the fountain pen into the ink, with the nib fully submerged.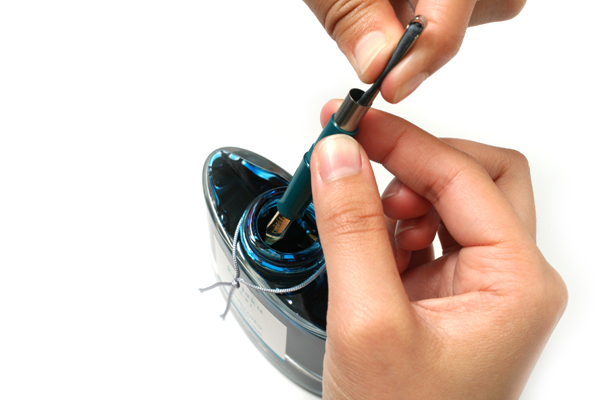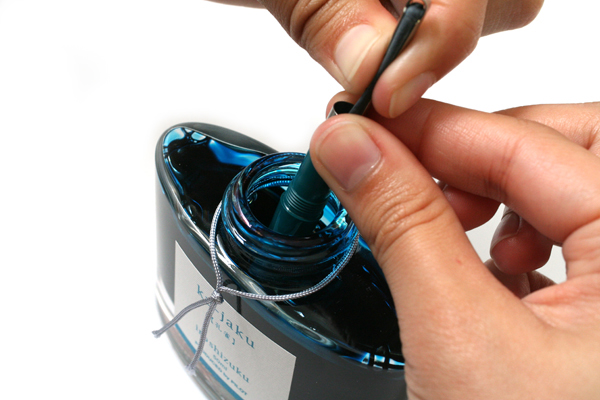 Slowly release the bladder of the CON-20 converter to suck in the ink.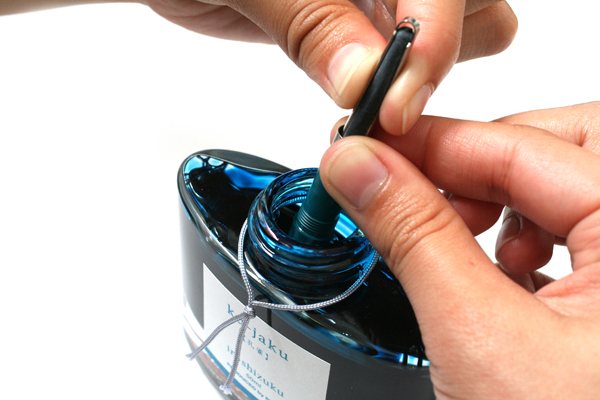 After the bladder of the CON-20 converter is fully released and filled with ink, remove the fountain pen from the ink bottle and use a tissue or soft paper towel to wipe off the spare ink residue.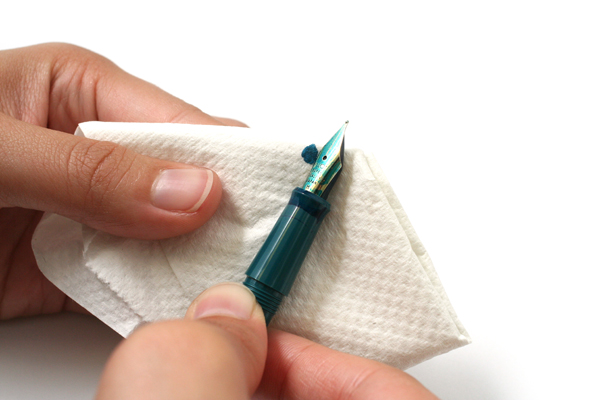 Reassemble your fountain pen and you are all ready to write!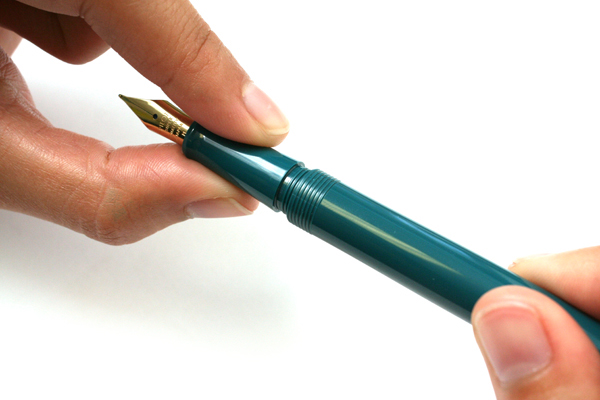 In this example, we love that the ink color matches the body color of the fountain pen!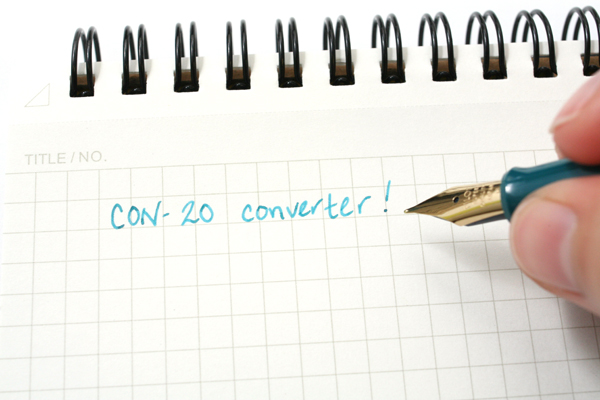 ---
---
---
comments powered by Disqus