February 6, 2012 - Posted by Brad Dowdy to
Pen Perks
---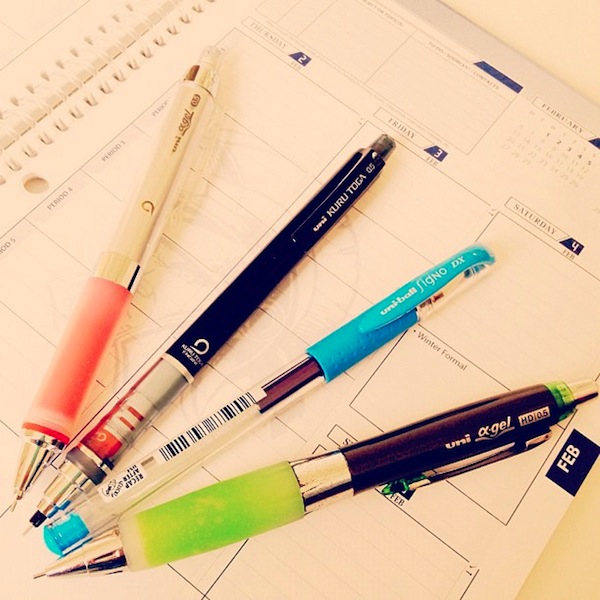 I knew picking a winner for this contest would be difficult, but wow, you guys and girls made it almost impossible!
The winning photo, seen above, is by Instagram user
chiaradr
. I love how all of the bright colors pop off the page, especially the
Sky Blue Uni-ball Signo DX
! Chiaradr, please email me at jetpromos@jetpens.com and I will get your $10 gift certificate sent right out.
Thank you to everyone who took photos with Instagram and tagged them
#JetPens
! Keep the photos coming and hopefully I can turn this into a regular event.
---
---
comments powered by Disqus