August 6, 2012 - Posted by David to
Pen Pics
---
This product has been discontinued. Check out our other Kaweco fountain pens here!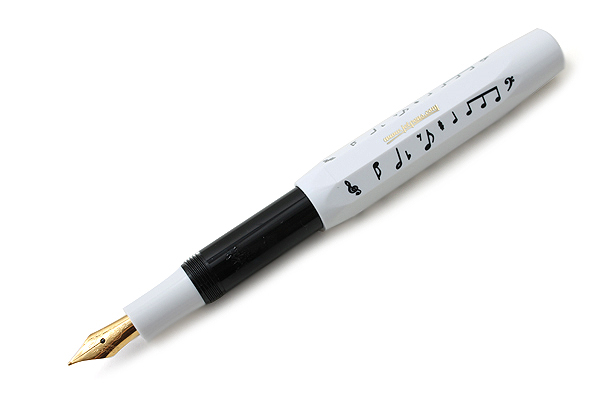 "Words are the pen of the heart, but music is the pen of the soul." - Shneur Zalman
Combine the heart and soul in the limited edition
JetPens Kaweco Sport Exclusive Music Print Fountain Pen
.
With over 125 years of tradition and innovation, Kaweco is one of the oldest brands of writing instruments, upholding their principles of freedom and performance. Since being revived in 1996 by Mr. Michael Gutberlet, there have only been five limited edition designs with most at upper level prices. The scarcity of these exclusive series is due to the philosophy of creating quality instruments that the everyday person can give or receive as a special yet affordable gift.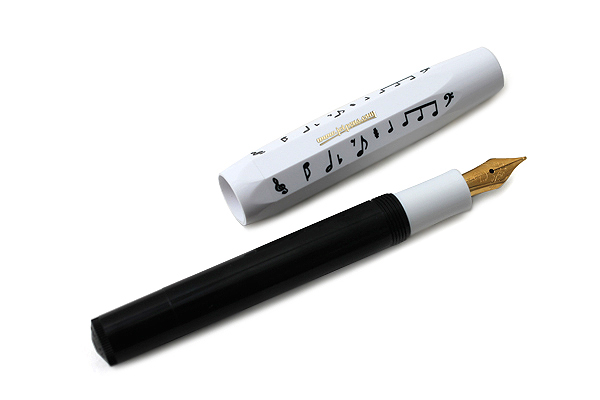 JetPens is proud and honored to feature the limited edition JetPens Kaweco Sport Exclusive Music Print Fountain Pen. Birthed by Mr. Gutberlet himself, the pen drew from outside influences to express the musicality of anyone who holds it. Fusing together the elegance of a grand piano, the balance of Yin and Yang, and the heart and soul of "
Ebony and Ivory
" by Paul McCartney and Stevie Wonder, the classic Kaweco pen has been outfitted with a new design. The pen comes in a sleek black barrel with white grip and a 23 K gold plated medium nib to finish. Music notes accentuate the white cap while the golden logos of JetPens and Kaweco Sport are gently displayed alongside. As always, the iconic Kaweco metal logo beautifully adorns the top of the cap.
Inspire and be inspired with this combination of grace and function. Available exclusively at
JetPens
, make sure to put this special pen into your hands before time runs out.
---
---
comments powered by Disqus