December 21, 2011 - Posted by Brad Dowdy to
Staff Picks
---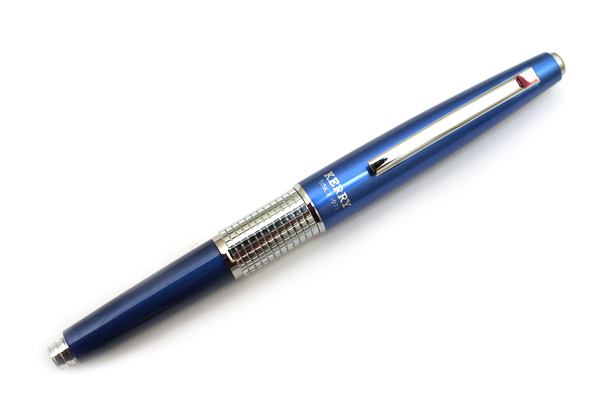 I asked for JetPens Classics recommendations in our recent
Cyber Monday Giveaway
and received several great ideas. The actual
winner of the giveaway
suggested the
Pentel Sharp Kerry Mechanical Pencil
be featured next in the series and I think it is a perfect choice.
Up until this summer I wasn't too familiar with the Pentel Sharp Kerry. It was first introduced in 1971, but for some reason never found its way into my hands. Boy, was I missing out.
The standout feature of this pencil is the amazing barrel design. How many capped mechanical pencils have you ever used? This is my first, and I have used many pencils over the years. If you were looking at it capped you would assume it is a very nice roller ball pen. Only when uncapped do you realize the greatness that lies beneath.
With the cap posted, the pencil has complete functionality. You advance the lead by clicking the button on the top of the cap, with the eraser located under the same button. If you prefer to write without the cap, there is a different knock at the end of the pencil that advances the lead as well. All of this is contained in a sharp colored plastic barrel with chrome accents.
Can you believe a design this unique has been around for 40 years?
Judging by the customer reviews there are more than a few of you that are a fan of the Pentel Sharp Kerry. Its beautiful design and flawless functionality is exactly what being a JetPens Classic is all about.
---
---
---
comments powered by Disqus