---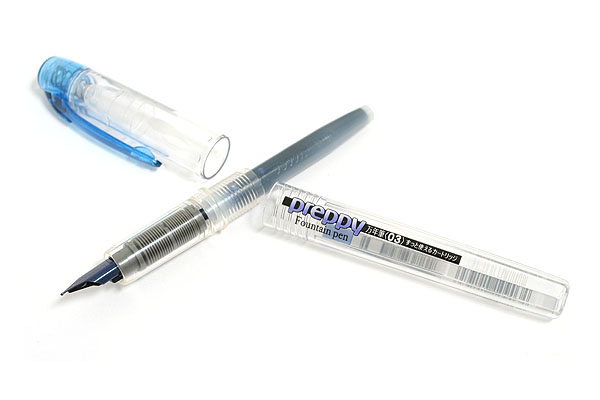 This is the first fountain pen I ever owned.
I bet I'm not the only one who can say that. The
Platinum Preppy Fountain Pen
has served beginning fountain pen users well over the years and remains wildly popular to this day. So, what is it about the Preppy that makes it so popular?
Let's get the obvious out of the way first: the price. At $3.30 there is no reason to not try one out, even if you have never used a fountain pen in your life. The worst thing that will happen is you don't like it and you are out the cost of a tall non-fat white chocolate mocha, no whip at your favorite caffeine vendor.
But what most people discover - myself included - is that the Preppy provides great value. Choose from two different nib sizes and seven different ink colors to make your first step towards fountain pen ownership. Once the pen arrives, snap in the ink cartridge and start writing. It's as easy as that!
Even experienced fountain pen users love the Preppy for its flexibility. Not many people want to take their expensive fountain pens out of the house, but with a little silicon grease you can
convert the Preppy into an eye dropper
and take your favorite ink with you anywhere.
If you have always wanted to try a fountain pen but were nervous about the choices, the Platinum Preppy is the clear number one choice to get you started. The value, quality, performance, and flexibility make it a true JetPens Classic.
---
---
comments powered by Disqus