---
An updated article on the Uni-ball Jetstream is available here.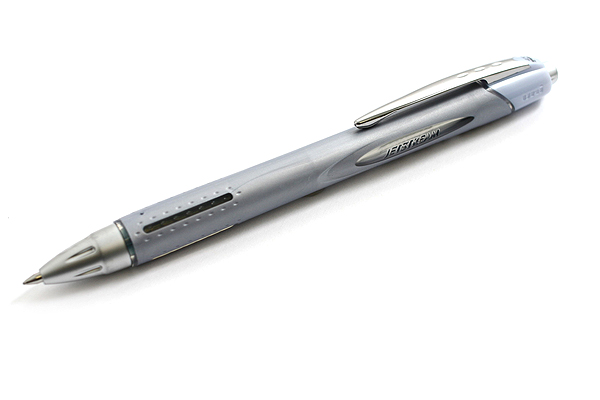 Do you remember the first time you used a
Uni-Ball Jetstream
? Many of us first discovered them in the office supply cabinet at work - at least that is how I did. I honestly couldn't figure it out at first. Is it a ballpoint? A roller ball? A little of both?
As it turns out, option number three is pretty close. The ink is a special formulation designed to provide a smooth, smear-free writing experience. Did I mention the ink is fade and water resistant, and archival safe? Yeah, that too. It is unlike any other ballpoint you have ever used.
One of my favorite things about the Jetstream is the wide array of options available. From the entry level
Basic Series
, to the mid level
Rubber Body Series
, to the higher end
Alpha Gel
and
Multi Pen
models, there is a Jetstream out there to suit your needs.
For new and experienced writers, there is not a pen I have recommended more, which makes the Uni-Ball Jetstream a JetPens Classic.
---
---
---
comments powered by Disqus