April 8, 2014 - Posted by Elaine to
Pen Perks
---
Thank you to everyone who sent us letters during our
International Correspondence Writing Month Giveaway
in February! We received many wonderful letters, Valentine cards, and notes from the JetPens community, and were very excited to see you putting your JetPens purchases into action!
Winner: Kami A.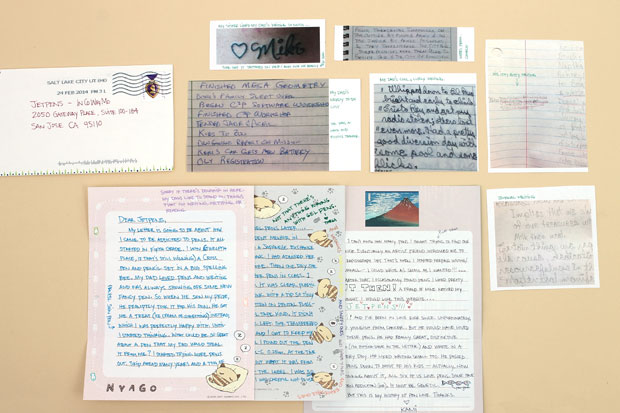 Kami's submission feature the story of her pen obsession, which began at a young age. Her father was a serious pen geek himself, and Kami has now accumulated an impressive collection that he would certainly be proud of. Her letter also included samples of his penmanship -- a touching way to remember him by. Thank you for sharing your story with us, and congratulations on winning the InCoWriMo prize!
Read on to see some more of our favorite InCoWriMo letters!
Honorable Mentions
These are just a sampling of the other beautiful and creative letters we received!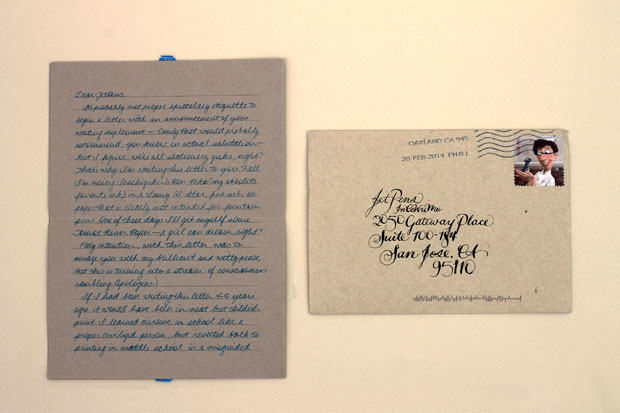 Sharon S. - Fremont, CA: Sharon wrote to us about how she rediscovered the beauty of cursive penmanship, which then led to her discovery of fountain pens! She now owns a few fountain pens, and a growing collection of various inks.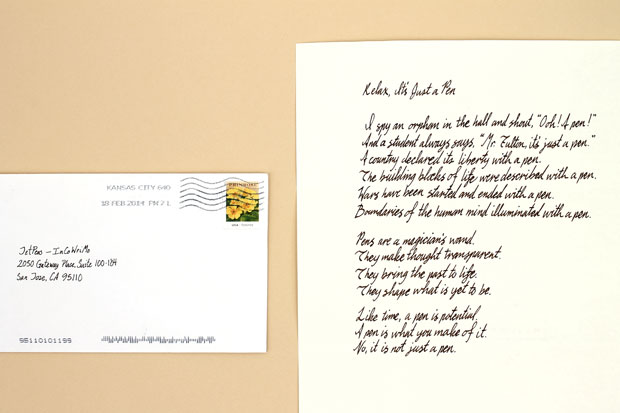 Terrence F. - Blue Springs, MO: Terrence wrote a poem called "Relax, It's Just a Pen", which is an ode to the great accomplishments of this seemingly common and humble writing instrument. Our favorite line from the poem: "They bring the past to life / They shape what is yet to be."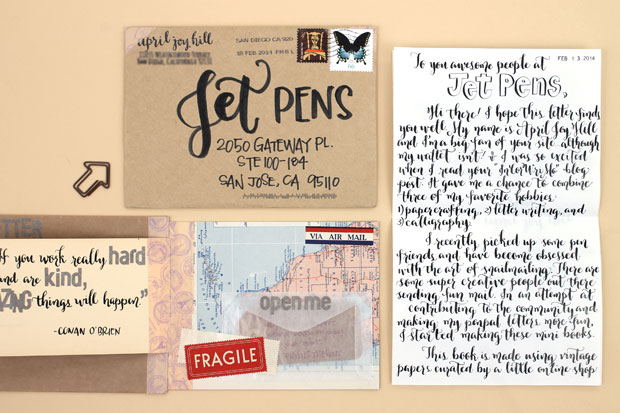 April H. - San Diego, CA: This impressive mail art book combines April's favorite hobbies: papercrafting, letter writing, and calligraphy. In addition to a beautiful letter, she also made an interactive paper package with little envelopes for us to open and read!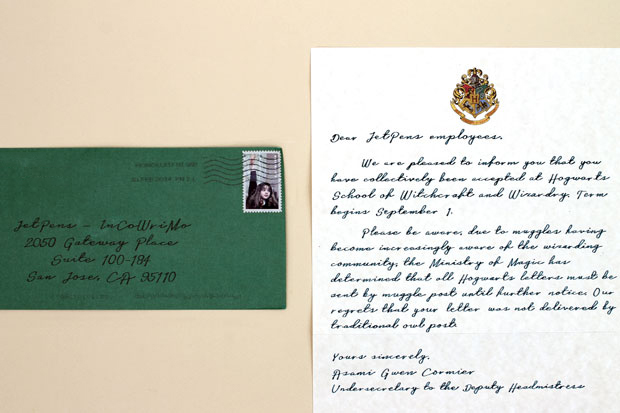 Asami C. - Kailua Kona, HI: JetPens was surprised to receive our official acceptance letter to the Hogwarts School of Witchcraft and Wizardry! Asami certainly made us smile with this Harry Potter themed entry, which even came with a formal Hogwarts wax seal.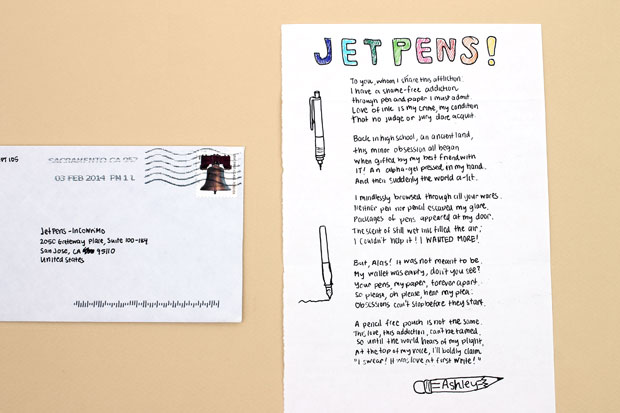 Ashley L. - Davis, CA: Ashley also wrote us a poem, in which she shares her serious affliction: a shame-free addiction to ordering from JetPens. She proudly proclaims her love of all things pen and paper, and even included little drawings of her favorite writing instruments in the margin!
---
---
comments powered by Disqus