---
An interview series featuring notable people within the pen, art, and design worlds. JetPens is honored to work with CW&T, the duo designers behind the beautifully minimal Pen Type-A. We caught up with the pair a few months ago for some insights into their pen in Part 1 of our interview. Having added some new features since then, CW&T joins us again for Part 2.
For anyone who may be unfamiliar with you, please tell us about yourself and what you do.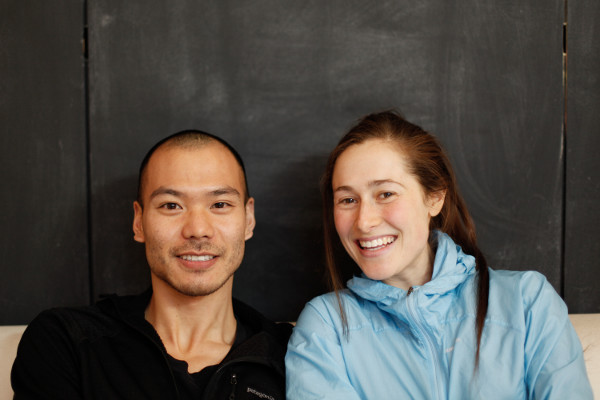 CW&T
stands for Che-Wei Wang and Taylor Levy. We are a two-person art and design studio in Brooklyn where we make '
hard
' and '
soft
' things. 'Hard' things as in items that you can hold or that occupy space. 'Soft' things are normally software based. That boundary (or definition) is always a bit blurry.
Whether it's a piece of simple software or an object that we just want in our lives, most everything we make is stuff we want for ourselves.
What is the Pen Type-A?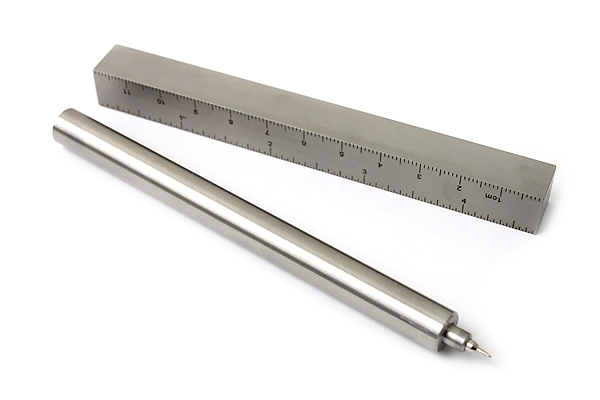 The
Pen Type-A
is a stainless steel pen and ruler sleeve. It is proudly manufactured at a multi-generation, family-run machine shop in Vermont with the most advanced precision metal technologies that you can imagine. Really, it's overkill for a pen. Some cool features about this pen include the precise tolerances between the pen and the ruler sleeve. It creates a pneumatic seal, kind of like a piston, so that it slides slowly in and out.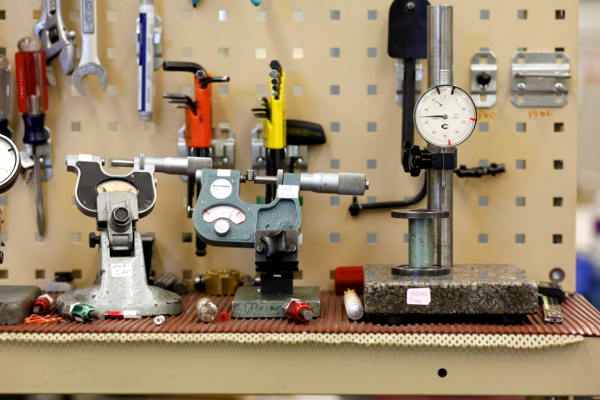 Between our original design and the current pen, our manufacturers in Vermont really opened doors for us in terms of changes and modifications that we could make. New features include a locking gasket at the bottom of the sleeve so the pen stays in, a flexible rubber pad at the base of the sleeve to prevent the tip from exposure, and treatments to make a smooth, continuous matte finish on the ruler sleeve. Even though it's a pen, it seems more like an engine part or something crazy precise that you don't usually get to touch.
Take us through your process of developing this pen.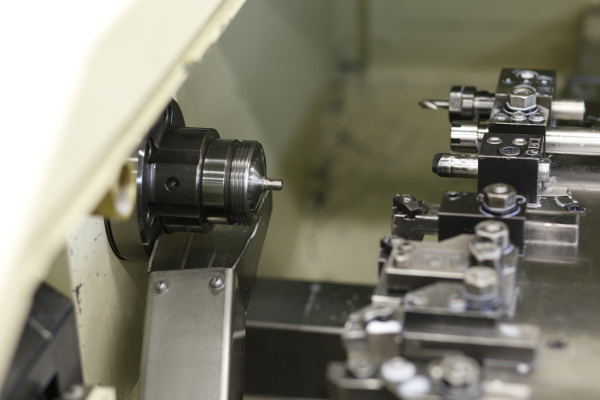 The pen started out of our love for the
Hi-Tec-C
. We use that pen all the time and wanted, as an homage to the ink cartridge, to build it a more durable home. Once we started sketching, we started to think about what the perfect pen would be. We wanted the pen itself to be as simple and minimal as possible, free of fancy grooves to hold a cap in place or tell your fingers where to go. We thought it would be cool if the pen could live in an equally indestructible sleeve, so we decided on a stainless steel block and put ruler measurements on it. That was pretty much it. Then we had prototypes made, launched on Kickstarter, and things went from there.
Do you have any upcoming projects we should look out for?
Yes! We've got lots in the pipeline. Some rideable objects, another pen, and a cool collaboration with a sail maker. You can see some of our past projects
here
.
What are your top favorite JetPens tools and why?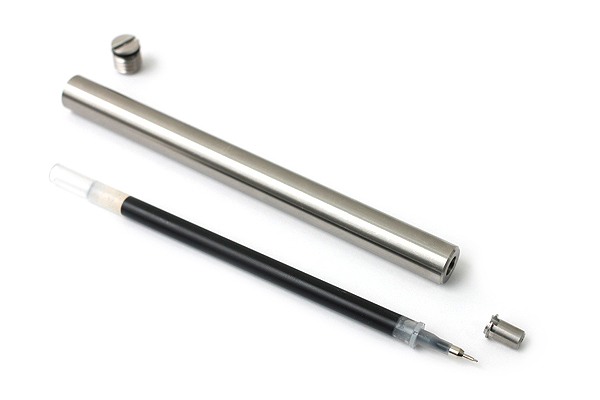 Obviously the
Hi-Tec-C
. Pilot really nailed it. CW loves the
0.3 mm
and T loves the
0.25 mm
. It makes all sketches look like fancy intaglio prints.
Have any advice for aspiring designers?
Make things you want for yourself that you will use everyday! Just as we designed and over-engineered the
Pen Type-A
to last generations, make stuff that will outlive you!
For Part 1 of our interview, click here.
------------------------------JetPens Giveaway------------------------------
Are you dying to get your hands on this spectacular pen now? CW&T has graciously provided us with a
Pen Type-A
to give away!
Rules and instructions:
1. Go to our
Facebook page
for how to enter.
2. Entries will be accepted from now until Friday, December 7, 2012 at Midnight Pacific.
3. Winner will be selected at random from all entries and announced here on the blog Saturday, December 8, 2012.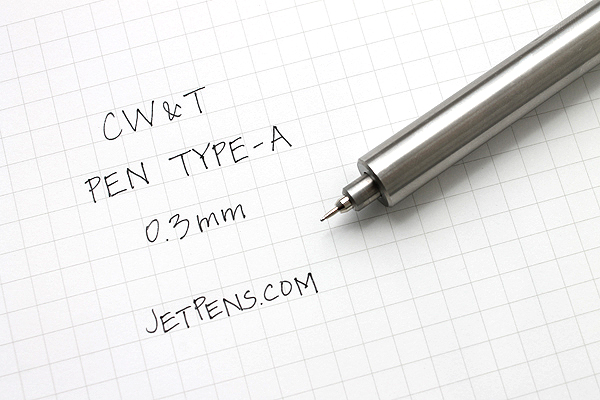 Please make sure to visit our
Facebook page
to enter!
---
---
comments powered by Disqus