February 28, 2013 - Posted by David to
Pen Pics
---
Here are our favorite customer images selected from our
Facebook Page
or the web for the month of February.
Picture from Briceño:
Combining the traditional art medium of comic tools and inks with digital Photoshop, Briceño has created a charming card of our beloved JetPens mascot, Jet-Do, enjoying the peaceful quiet of winter. How do you like his scarf?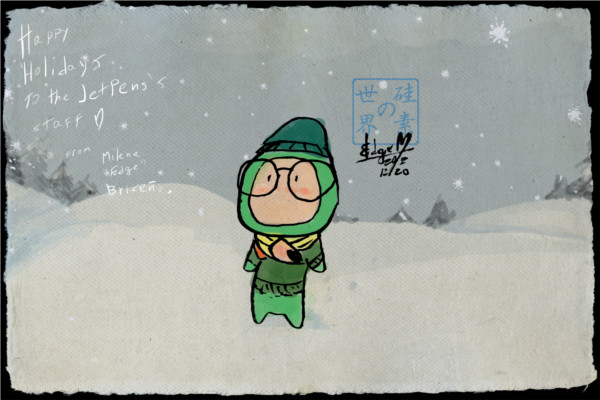 Some of Briceño's favorite JetPens tools:





Picture from Venetia:
Different layers and elements result in a cohesion of childhood memories. Venetia takes us back to days of simplicity and freedom with her zesty artwork created with Prismacolor Premier Color Pencils and Palomino Blackwing Wooden Pencils.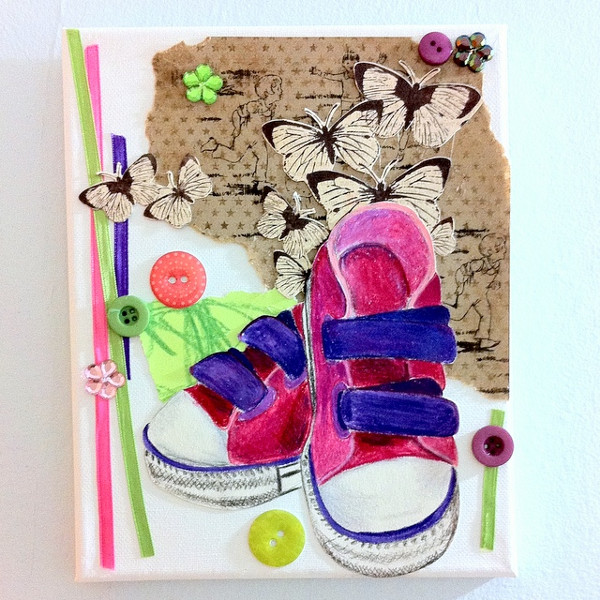 Some of Venetia's favorite JetPens tools:




Pictures from Melissa:
Here's someone who knows how to take advantage of every spare nook and cranny of her pen case. Melissa has stuffed her Nomadic VS-01 Virgo Attrezzo full of JetPens goodies. Test your JetPens acumen and try identifying them all!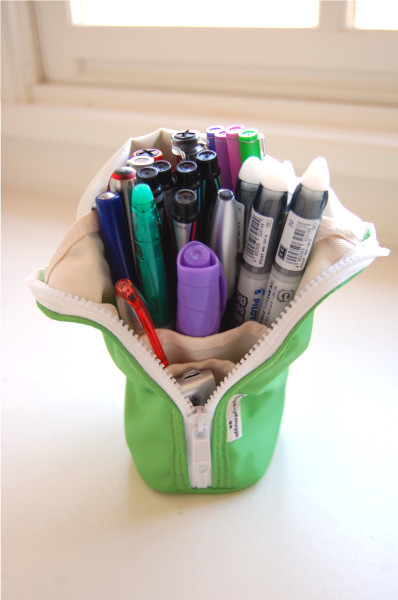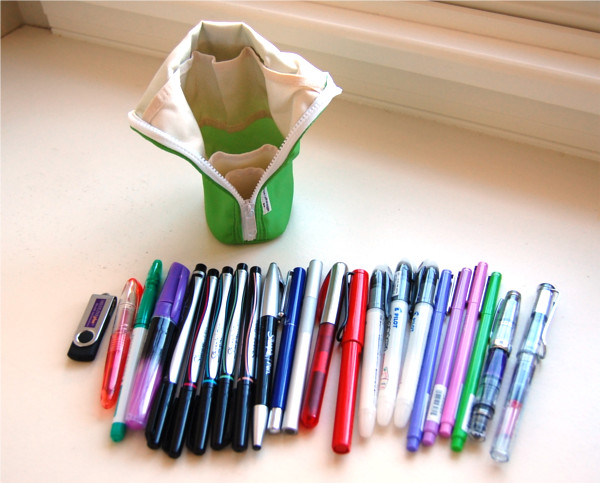 Some of Melissa's favorite JetPens tools:





Thanks for sharing these pictures with us!
You too can be a JetPics Favorite and win prizes! Just join our Facebook group and upload a photo of your work. Make sure to let us know which JetPens products you used, and bonus points for featuring our mascots, logo or name!
---
---
comments powered by Disqus