January 1, 2010 - Posted by Elizabeth to
Pen Pics
---
This picture was love at first sight the JetPens team too! It's true, our mascots Jet-Do and Jet-Da have a very special relationship. They like to fly around on their rockets when they go out on dates. Thanks for the fan art drawing mimimi3xmi! We loved it.
JetPens products used:
Pilot Choose gel inks pens
and
Zebra Sarasas gel ink pens
.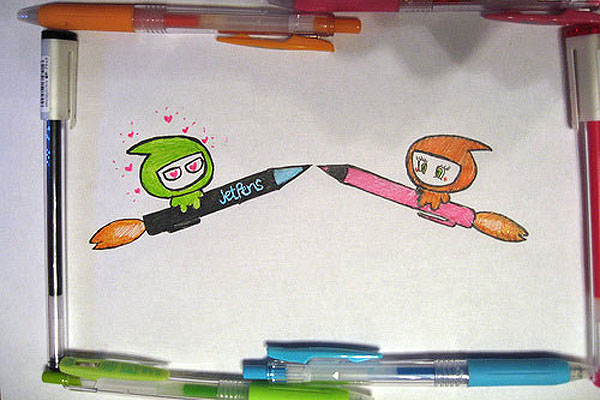 JetPic chosen from our
JetPens Flickr pool.
---
---
comments powered by Disqus