January 1, 2010 - Posted by Elizabeth to
Pen Pics
---
WE LOVE
NEMU NEMU!
We are honored that one of our favorite comic artists uses our products. Who can resist the lovable story of Ani, Kana and their adorable stuffed pups Anpan and Nemu. This picture was done with
Akashiya Sai Watercolor Brushes
. Most of the colors were diluted on the Akashiya Sai Watercolor Mini Pallet before they were applied to the paper to produce a beautiful soft effect.
JetPens products used: Akashiya Sai Colors
Burnt Umber Brown
,
Mouse Gray
,
Pale Orange
,
Peach Pink
,
Dark Green
,
Tea Brown
,
Vermilion
,
Yellow Ocher
, and
Yellow
.
See all
Akashiya Sai Watercolor Brush Pens & Accessories
.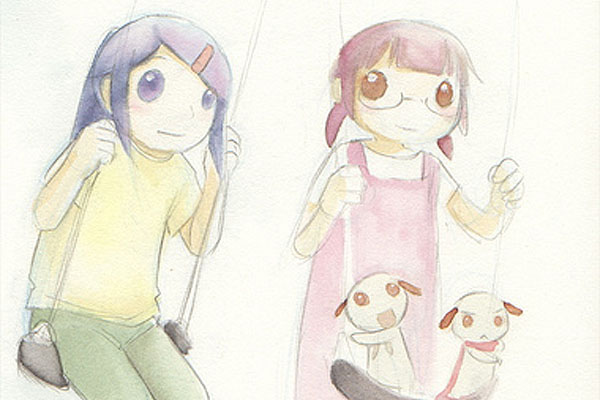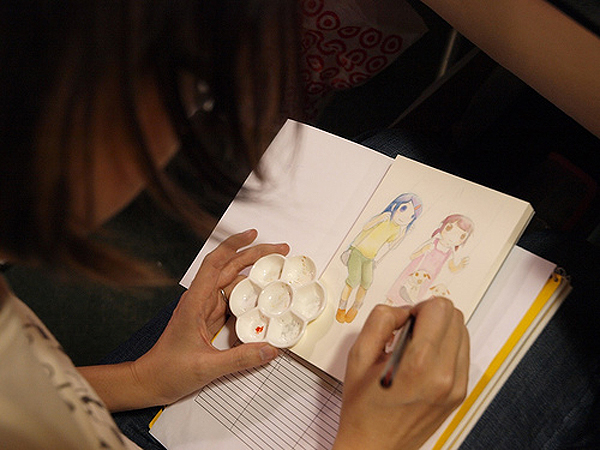 JetPic chosen from our
JetPens Flickr pool.
---
---
comments powered by Disqus