---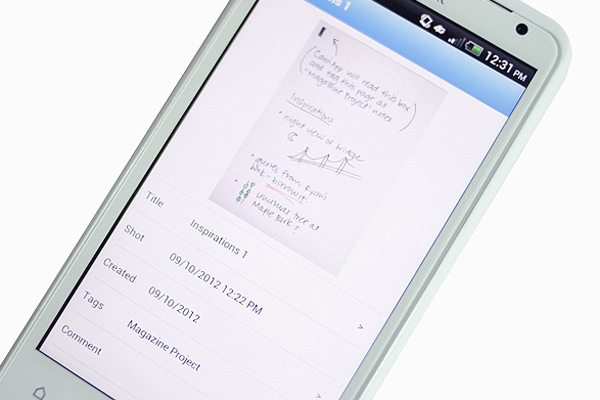 The Apple frenzy has started up once again with the revealing of the glorious iPhone 5. But here at JetPens, we don't discriminate. Whether you're an Apple lover or an Android lover, the love of pen on paper can still bring everyone together. The
Kokuyo CamiApp Twin Ring Notebook and Notepad
effortlessly bring out the best of both worlds.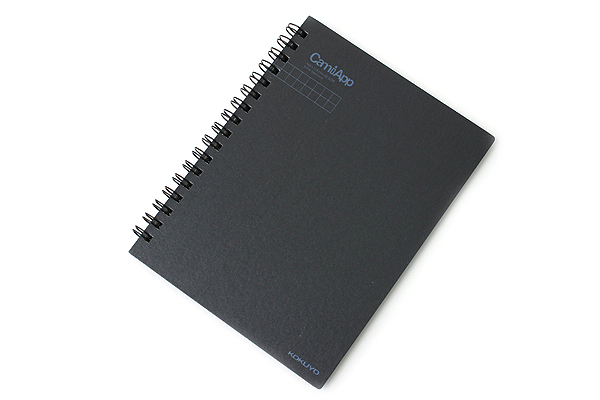 At first glance, the CamiApp Notebook and Notepad feature the world-renown Kokuyo brand paper. The quality paper is bound together by twin ring binding. The
notebook
comes with 50 sheets of A6-sized (4.1" X 5.8") paper, either with 21 lines of 6 mm spacing or in a 5 mm x 5 mm grid. The
notepad
features 50 sheets of A7-sized (4.1" X 2.9") graph paper with a 5 mm x 5 mm grid. The light lines guide your hand while remaining unobtrusive and the sheets are microperforated for easy removal.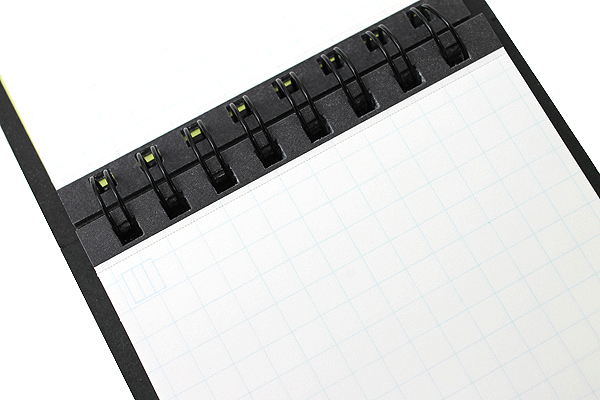 So what does this have to do with smartphones? Make sure to download the free CamiApp app for your
iPhone
or
Android phone
. Each user can now easily upload, organize, and access any notes or drawings from the CamiApp Notebook or Notepad from his or her portable device. Kokuyo's CamiApp electronic storage system begins with a small, three column box on the top left corner of each sheet of paper. This special square is known as the "action marker" to indicate a tag or label for each page. Simply designate a category for each tag, and mark the action marker on each page in your notebook or notepad accordingly.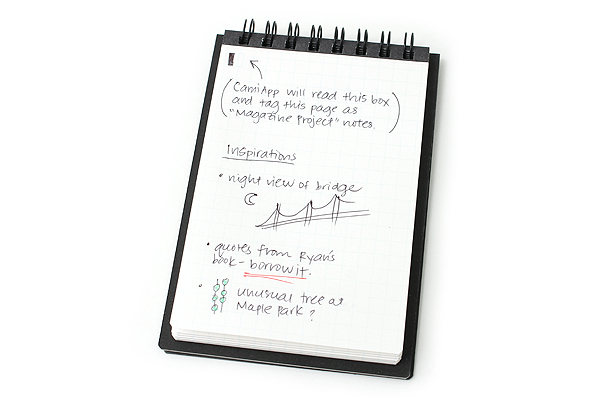 Photograph the pages with your smartphone.
(Please note: the pages should not be removed from the notebook or notepad before photographing for electronic storage.)
The app automatically straightens the image and applies the tag. Thus each image is filed into its appropriate category for simple organization and retrieval. This eliminates the need to sort through pages or even volumes of notes to find what you're looking for.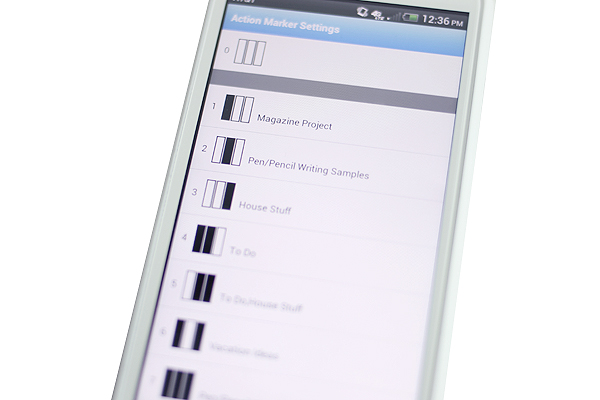 Take it a step further by backing up your images and uploading them onto cloud storage services such as Google Drive or Dropbox. Pulling up the right file and sharing with colleagues or classmates now becomes even simpler. Once uploaded, the notes can still be electronically marked up. The new
Lunatik Touch Pen
would make the perfect accompaniment as an elegant blend of stylus and pen. The Lunatik pen allows you to flawlessly transition from writing and drawing on the CamiApp Notebook or Notepad to adding any further details to the uploaded images.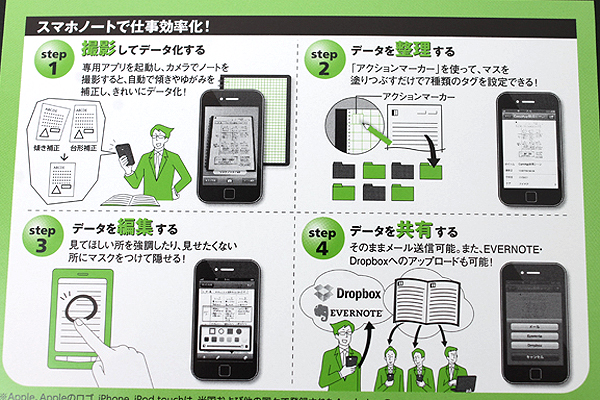 In an often complicated world, let the Kokuyo CamiApp work for you. Enjoy the luxuries of advanced technology and simple paper while keeping things easy and organized.
------------------------------JetPens Giveaway------------------------------
This contest has ended.
Like JetPens on Facebook
to find more giveaways every month!
------------------------------JetPens Giveaway------------------------------
Try out the Kokuyo CamiApp for yourself! JetPens will be giving away the
CamiApp Notepad
and
CamiApp Line Notebook
to one lucky winner. Smartphone not required.
Rules:
1. Entries will be accepted from now until Friday, September 21st, 2012 at Midnight Pacific.
2. One winner will be selected from all entries and announced here on Saturday, September 22nd, 2012 on our blog.
How to Enter:
1. Leave a comment on this post.
2. Increase your chances of winning by helping us spread the word about this column. You can submit up to three additional entries by sharing this post through the social media buttons on the bottom of this post. You can Tweet about this post, post it to your Facebook wall, and/or share it on Google Plus.
3. For each additional entry, make sure to leave a separate comment on this post.
4. You can have a total of four entries in this contest provided that you leave additional comments after sharing this post through the aforementioned social media outlets.
Thanks for participating!
---
---
---
comments powered by Disqus