---
Sometimes, you need to go from writing in black ink to writing with pencil, and maybe onto red ink, all in minutes. Multi pens are a great way to have multiple writing tools at your disposal, all wrapped up in the convenience of one pen body. We have compiled a list of our top 10 multi pens with different features, in no particular order, featured below.
The
Pentel Sliccies Gel Ink Multi Pens
are very customizable, allowing you to choose from a variety of gel ink colors in both 0.3 mm and 0.4 mm sizes. The pen bodies are sold separately from the ink components, and the 2 color version is available with or without a mechanical pencil component pre-installed.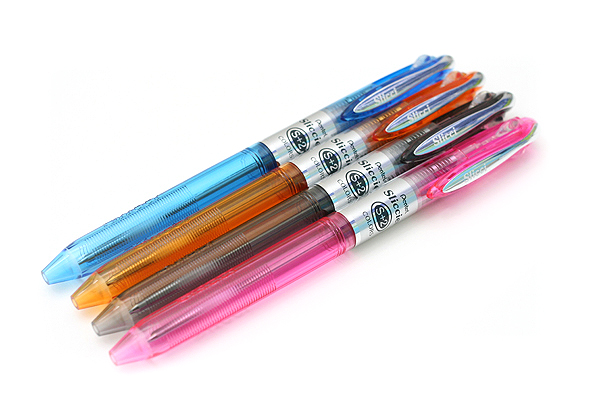 The
Pilot Hi-Tec-C Coleto Multi Pens
are another highly customizable line of multi pens. Not only can you choose from a variety of ink colors and line widths in the famously smooth Hi-Tec-C gel ink, but mechanical pencil and stylus components are also available. The pen bodies come in 3, 4 and 5 color capacities and the components are sold separately. For installation tips, please see the corresponding
Penpedia article
.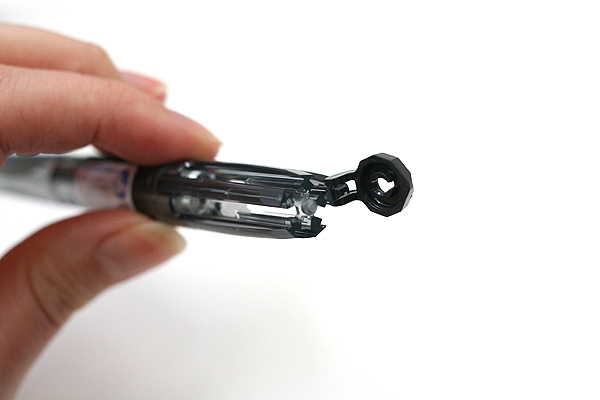 The
Zebra Sharbo X Multi Pen System
is our high-end multi pen line, which is also very customizable. The pen bodies come in a variety of styles and finishes and are sold separately from the ink components. Every pen body requires a mechanical pencil component, as the lead tube inside is not removable. You can choose from ballpoint, gel ink, as well as stylus components and 3 different pencil point sizes. The Sharbo X also features an ultra-smooth rotating mechanism which gives it a sleeker and more refined look than its tabbed multi pen rivals.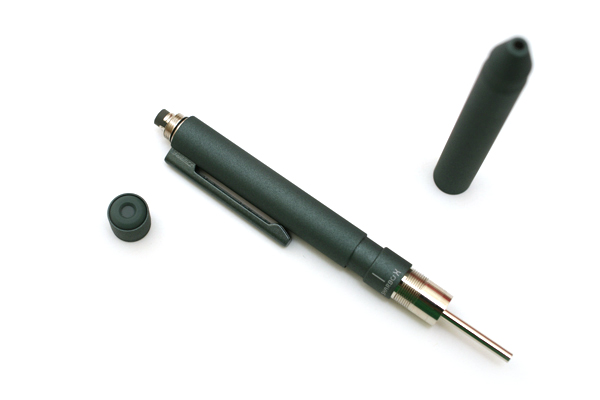 The
Platinum Double 3 Action Transparent Body
multi pens also have a rotating mechanism to select the different components. These multi pens come with black and red ink, as well as a mechanical pencil component, and blue ink refills are also available. They come in several different colors, and the transparent bodies give this multi pen a cool, fun look.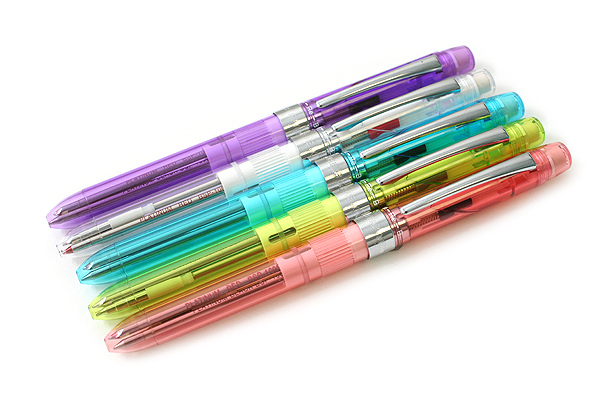 The
Rotring Tikky 3 in 1 2 Color Ballpoint Multi Pen + 0.5 mm Pencil
is available in two different body colors and includes a black ink, red ink, and 0.5 mm mechanical pencil in one. Select the different components, hold the pen horizontally with the desired instrument name facing upward, and click. Internal weight mechanisms change the pen setting automatically!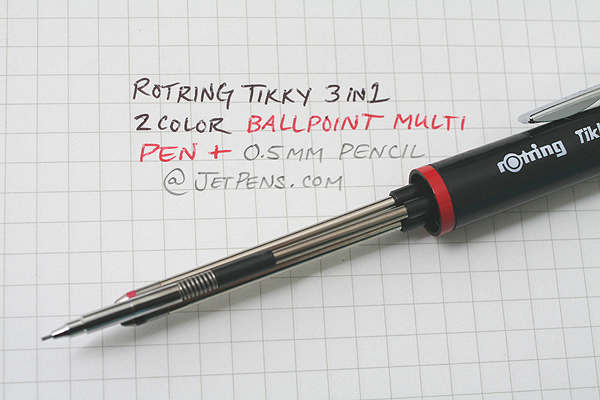 The
Pilot Dr. Grip 4+1 multi pens
take the all time American favorite Dr. Grip and make it into a 4+1 function instrument! Includes black, red, blue, green ballpoint pens and a 0.5mm mechanical pencil, and is designed to relieve writing stress and fatigue, and is recommended by the American Arthritis Foundation for Ease-of-Use.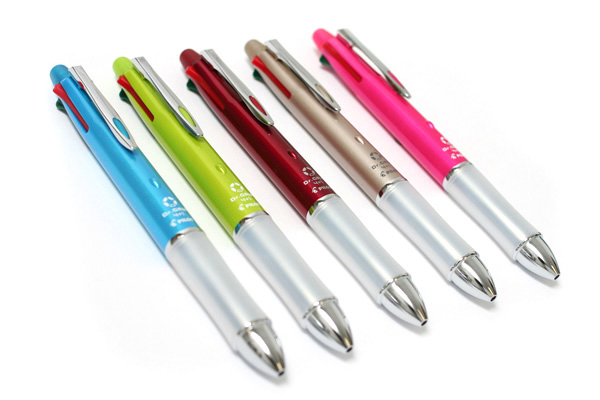 The
Uni-ball Jetstream Ballpoint Multi Pen Series
gives you the ever-popular Jetstream ink which is specially formulated to have good ink flow, density and color pigment that dries quickly. The multi pens with a pencil components are available in 2 different body styles, and an all ink version is also available.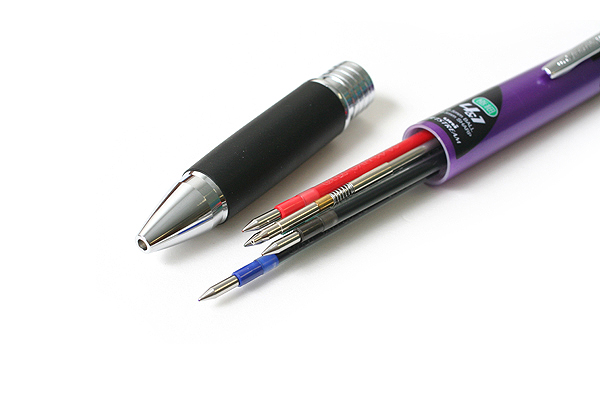 The
Uni-ball Alpha Gel 2 Color 0.7 mm Ballpoint Multi Pen + 0.5 mm Pencil
includes one 0.7 mm black ballpoint pen, one 0.7 mm red ballpoint pen, and a 0.5 mm mechanical pencil, but does not include an eraser. The squishy grip of the Alpha Gel is filled with silicon gel that is famous for keeping an egg from breaking even when dropped from a 5ft height, and will soothe your tired hands with extra squishy softness.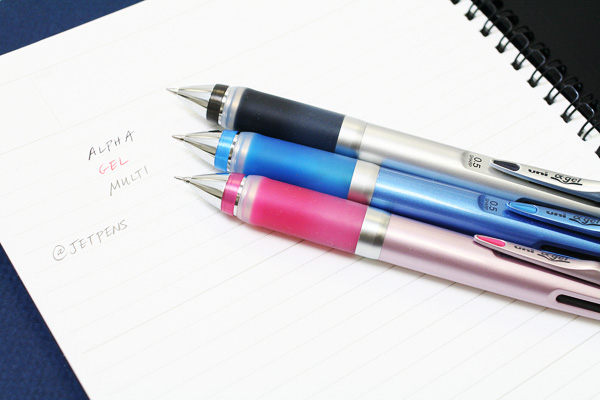 The
Zebra Surari 4 Color Emulsion Ink Multi Pens
includes a black, blue, red and green Surari ink pen in one multi-pen body. These pens feature the new Emulsion ink from Zebra, which combines the best qualities of a ballpoint and gel ink pen. It has the smoothness of an oil-based ballpoint ink pen but features the vibrant colors of a gel ink pen, and is also smear-proof and water resistant.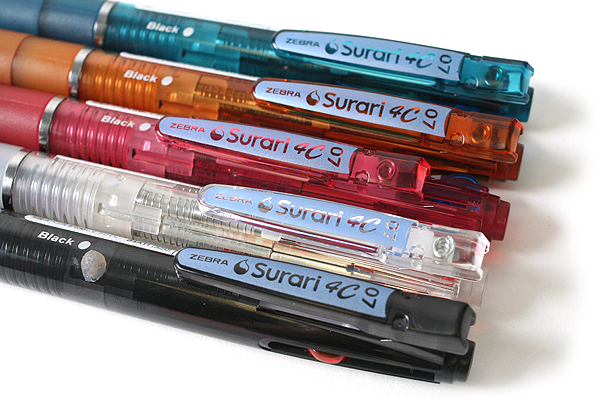 The
Zebra Sarasa Gel Ink Multi Pens
write the same beautiful gel lines like the rest of the Sarasa family, but in a multi pen form! These pens are available with or without a pencil component, and features a binder clip that can be used to clip the pen onto thicker objects without fear of breakage.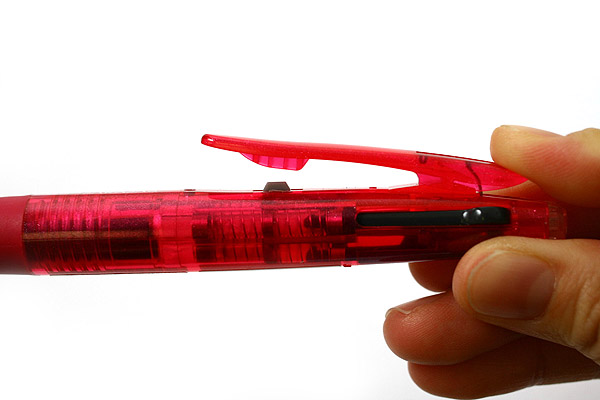 ---
---
comments powered by Disqus