---
Brush pens made from natural hair can oftentimes be better than their synthetic counterparts, at least when used for ink and watercolor. Natural hair brushes not only tend to be more resilient and durable than nylon brushes, but they also provide better spring and snap.
High-quality sable and weasel hair brushes are considered to be the best for watercolor and ink use. These kinds of brushes hold liquid for a longer period of time, and better retain a fine point when wet. Another important point to consider when searching for a brush pen is the level of absorbancy. Natural hair is comprised of complex components and scales that allow the hair to hold and trap liquid better. The liquid is released as pressure is applied to the brush. This capability of natural hair brushes gives artists more control as they draw.
If you're looking for high-quality, durable natural hair brush pens, we recommend the
Kuretake High Grade Sable Hair Brush Pens.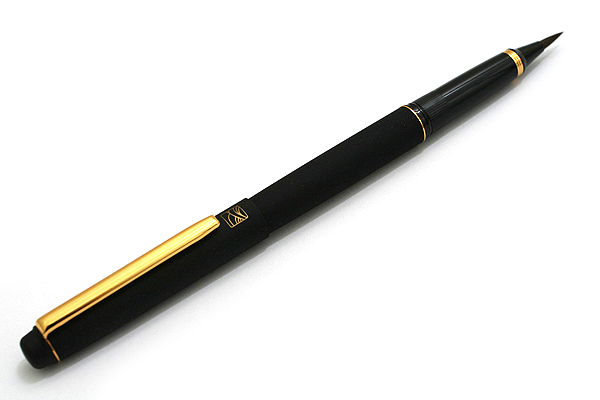 These brushes are made from authentic sable hair and feature an elegant matte black body. The No. 40 pen comes in a cardboard gift box and include one free box of 3 ink cartridges. Sable hair brush pen tip replacements are also available.
---
---
comments powered by Disqus