---
New products are in!
This week, we are excited to present some neat little tools for your home, office, or even when you're out and about! Everyone loves unique gadgets, and there certainly are some fun ones to try this week. From privacy-protecting ink rollers to teeny tiny scissors on lanyards, each of these gadgets has been designed to make your life more convenient.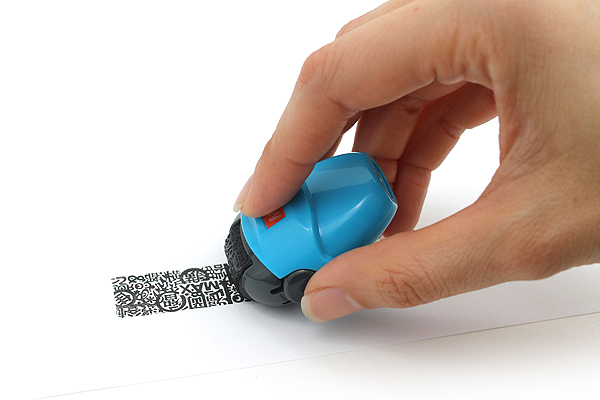 The Max Korokoro Keshikoro personal information protection roller stamp is a long name for this colorful and compact tool. When you discard your old mail, there is always a risk that your name, address, or other personal information could be stolen. This product is designed to eliminate those worries! Just roll the refillable stamp over any text you want to cover, and your identity will be safely obscured by a dense, dark ink pattern.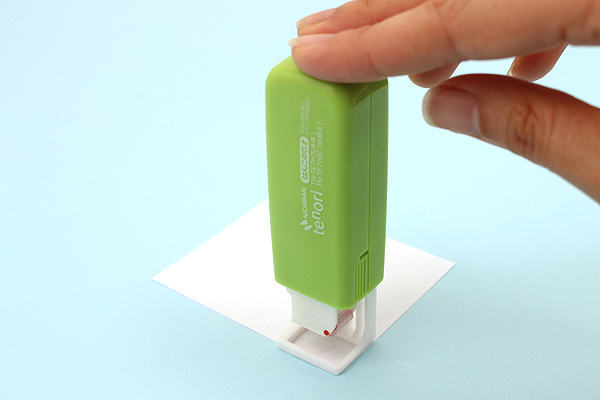 The Nichiban Tenori adhesive stamp is a useful tool for applying small strips of strong, double-sided tape to any surface. Perfect for scrapbooking and other paper crafts, this product dispenses tape in two ways. You can either press down on the top to stamp a small rectangle of adhesive, or use it as a roller for a continuous strip.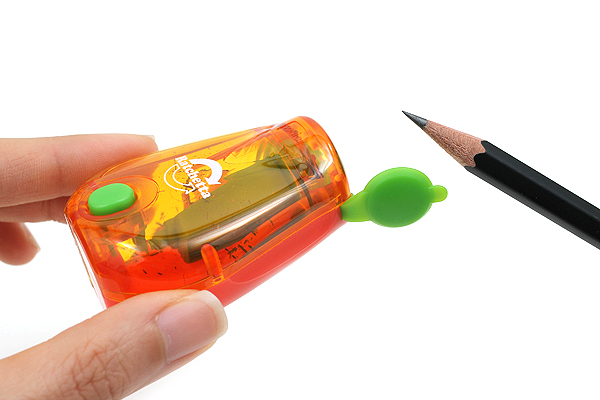 Modeled after the mechanism of a ratcheting screwdriver, the Sonic Ratchetta pencil sharpener makes hand-sharpening pencils both quick and easy. Instead of repeatedly letting go and re-gripping the pencil, you simply twist it back and forth. A little notification button also pops up to inform you when your pencil point is sharp and ready to use.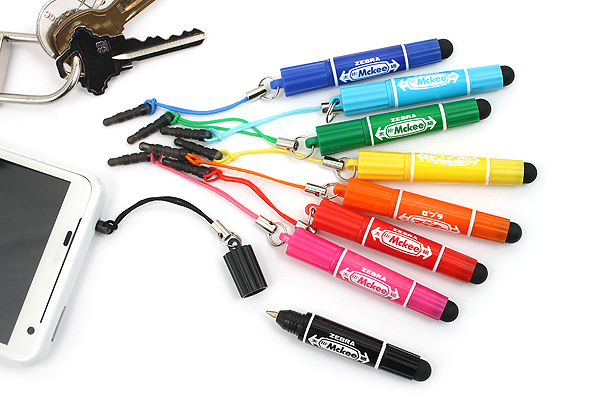 The Zebra Hi-Mckee mini ballpoint pen and stylus is great for the tech-savvy pen lover! Kind of like a watch that displays both analog and digital, it's a convenient double-duty gadget. Uncap one end to write notes on the go, or use the capacitive stylus on the other end to navigate touch-screen devices. The lanyard also plugs directly into your phone's audio jack, which keeps the pen securely fastened.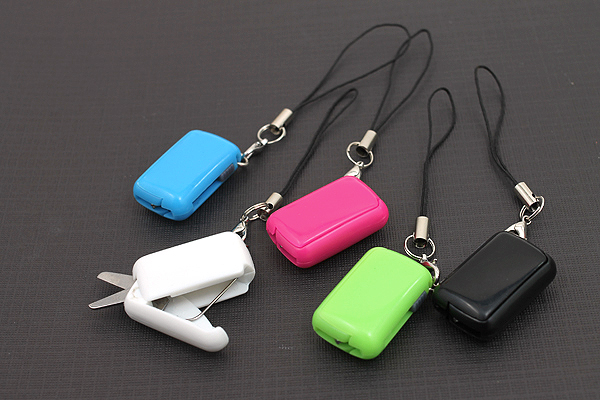 These Sun-Star PetitChokit Micro Scissors may look like miniature toys, but don't be fooled -- they are real, fully functioning scissors! The name "Chokit" comes from the Japanese onomatopoeia for the sound of cutting, and these portable gadgets will definitely come in handy for any on-the-go cutting needs.
For more, be sure to check out the rest of our new products on our website's New Arrivals page!
---
---
comments powered by Disqus