---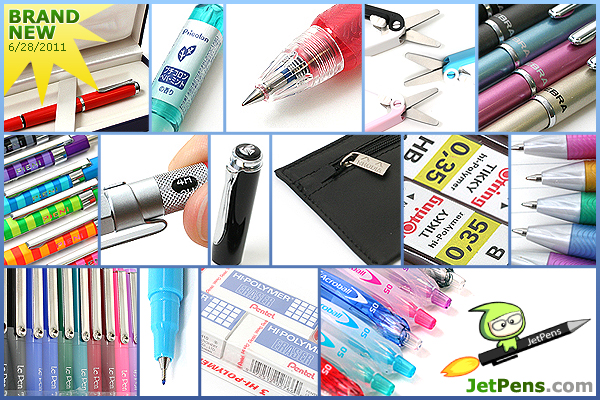 Brand new products are up and live on the site for purchase!
Some of you may be really excited about the frequently requested
Rotring 600 Drafting Pencils in 0.35 mm size
.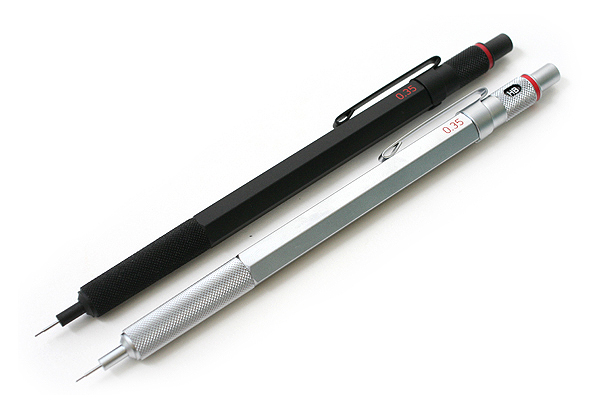 Smaller lead sizes are very useful for drafting and art purposes, and can be great for getting really fine detail. Also available now are the corresponding
Rotring pencil lead refills
in 0.35 mm size and HB and B grades.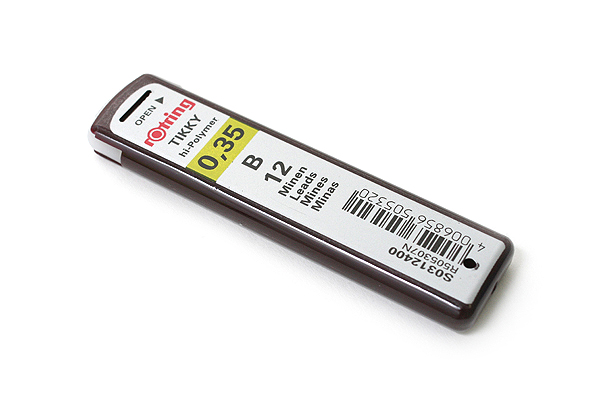 In all technicality, these 0.35 mm Rotring pencils will work with any of our other
0.3 mm size lead
, so you are not limited to the Rotring brand only. This also means that you can use the Rotring brand 0.35 mm pencil leads with any of our other
0.3 mm size mechanical pencils
.
The 0.35 mm measurement is actually closer to the real life diameter of these pencil leads than the commonly used 0.3 mm measurement. The precise German manufacturer Rotring has decided to confuse everyone by correcting this misconception.
All in all, the Rotring 600 pencils (both the 0.5 mm and 0.35 mm sizes) have an excellent feel and a beautiful finish. They are a perfect example of the quality of German engineering and Japanese manufacturing. The team here at JetPens is glad to expand our growing Rotring product collection!
---
---
comments powered by Disqus