---
This latest release of new products is BIG! Among the dozens of new items at JetPens are the bottled
LAMY T52 Fountain Pen Inks
.
The LAMY T52 ink is a beautiful pigment ink line that is safe for fountain pen use. It has a basin inside the bottle, which is meant to assist with filling when the ink level is low. It also comes with a roll of blotter tape that can be used to clean the pen after filling, or to blot writing!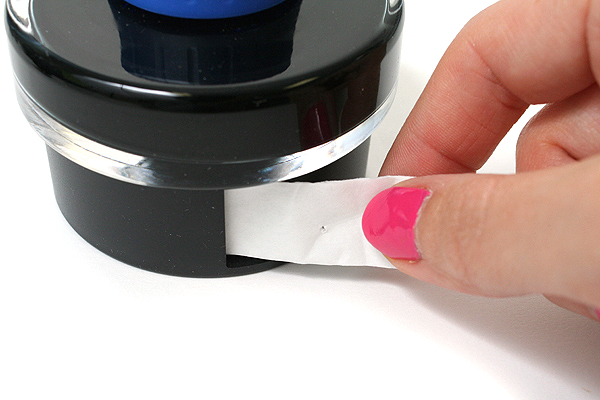 LAMY is known for their excellent quality standards, and this ink certainly upholds that reputation!

------------------------------JetPens Giveaway------------------------------
This contest has ended.
Like JetPens on Facebook
to find more giveaways every month!
------------------------------JetPens Giveaway------------------------------
To celebrate our latest new product release, JetPens is going to giveaway one bottle of
Lamy T52 Fountain Pen Ink + Ink Blotter Tape - 50 ml Bottle - Blue
.
To qualify for this giveaway, simply post a comment to this blog post answering this question:
What is your favorite bottled ink?
1. Answer this question as a comment to this post anytime between now and Thursday, June 16th, 2011 at 11:59 PM Pacific Time. You are limited to one entry. The contest is limited to US residents only.
2. If you have a Twitter or Facebook account please follow and re-tweet our Blog giveaway tweet and like our Facebook Blog giveaway wall post. We appreciate your support!
3. For this contest, we will pick one winner at random from the comments section of this post. The comments will be numbered in the order they are received, i.e. the first comment is #1, the second #2, and so on. The Random Integer Generator at random.org will be used to pick the number of the winner.
4. The contest winner will be posted on Friday, June 17th, 2011 on the JetPens Blog. The winner will have one week to email us to claim their prize.
---
---
comments powered by Disqus