---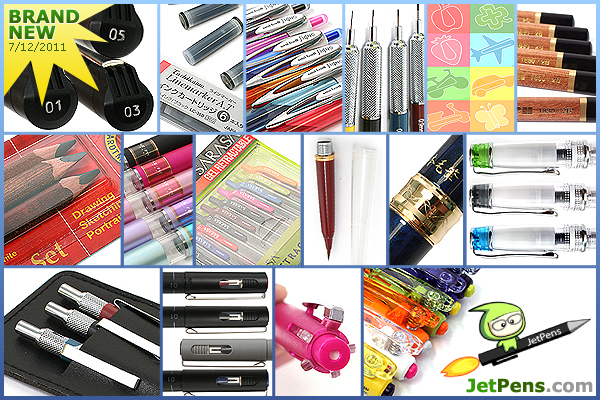 This year, JetPens has been trying to bring customers as many new products as possible. This latest new product release features a bunch of cool items, like the
Pilot Vanishing Point fountain pens
,
Uni Signo 207 gel ink pens in 0.38 mm size
,
Alvin Draft-Matic drafting pencils
and the
Pilot Down Force ballpoint pens
!
Some of our most frequently requested new products are the
Uni Mitsubishi Pin Pens.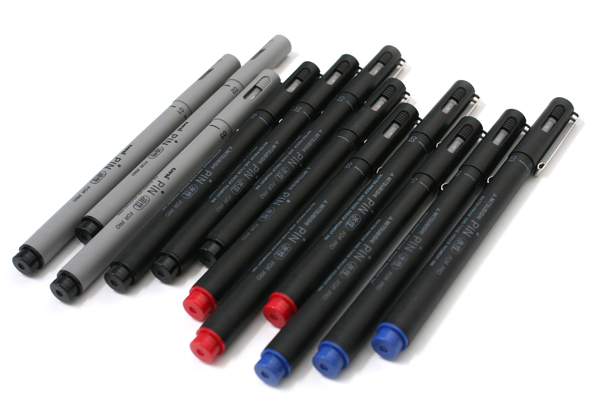 These drawing pens are highly economical and feature a water-proof and fade-proof pigment ink. There are black, blue and red pigment ink color versions, as well as an oil-based black ink version (which is great for more permanent application with your artwork).
They are similar to the
Sakura Pigma Micron pens
we already carry, though some feel that the Uni Mitsubishi Pin pens are of higher quality. Overall the fine points of these pens make them perfect for technical drawing or outlining work, and JetPens is happy to introduce the Pin Pens to our growing community!
---
---
comments powered by Disqus