---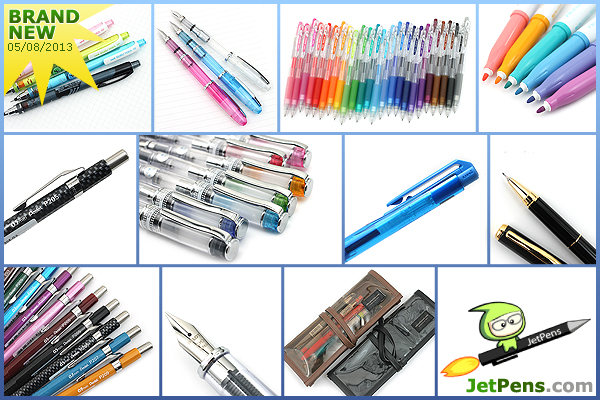 New products are in!
Calligraphy is the visual craft of beautiful writing. Style your letters and flourishes with the equally graceful Pilot Prera Clear Body Fountain Pen with Calligraphy Nib. Fill the pen with your favorite ink using the pre-installed converter or a convenient ink cartridge. A transparent body reveals the ink and mechanism within while tasteful pops of color on the end and cap add a burst of personality. The calligraphy nib creates both generous broad lines and crisp thin lines. Enjoy the quality as you dance on paper with this beautifully crafted pen.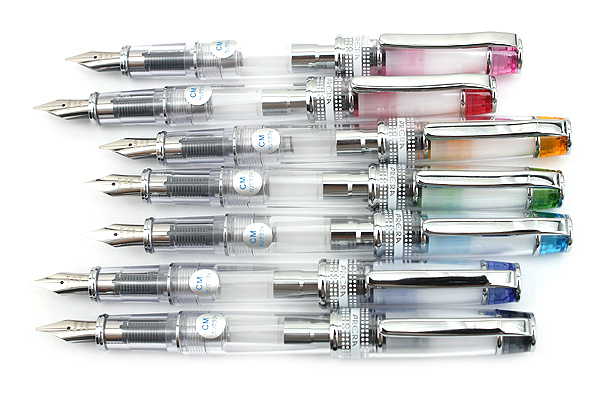 The Hi-Tec-C has been one of the few preeminent gel ink pens over the years. With the Pilot Hi-Tec-C Cavalier Gel Ink Pen - Gold Accents, what was once familiar has now turned elegant. An upgraded version of the discontinued Cavalier with Silver Accents, this glossy brass pen makes for a perfect gift for any professional. Combining an executive feel with the beloved fine tip, you have in your hands a writing instrument that writes as smooth as it looks. Sophistication never felt so good.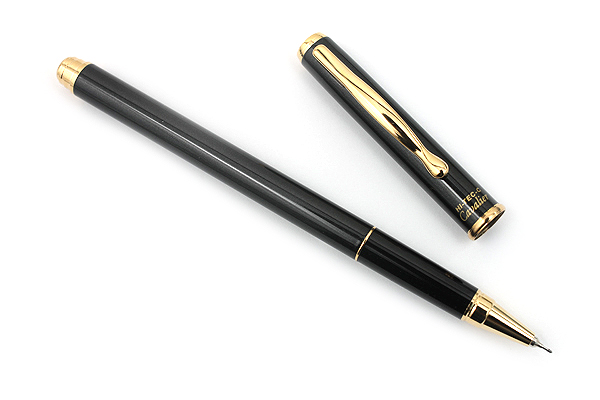 Pencil cases are great until you're clawing and digging your way through your sea of goods just to find that lone pen or eraser. The see-through Saki P-662 Roll Pen Case features clear vinyl so you can easily spot your desired tool even when the case is rolled up. Three pockets and a flap keep everything tidy and snug while a faux leather tie strap holds it all together. Simplicity at its finest - just slide in your pens, roll everything together, and be on your way!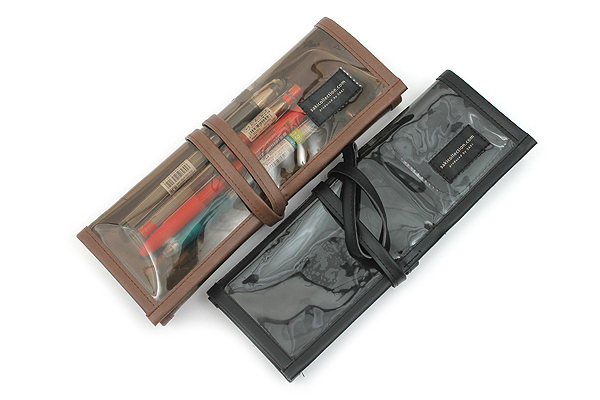 ---
---
comments powered by Disqus