---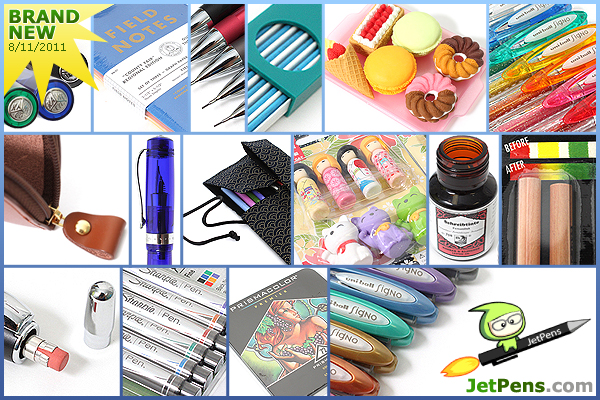 This week at JetPens we are releasing a ton of
new products
, a lot of which are new inks! In particular, we find the new
Platinum Mix Free fountain pen ink
line to be fascinating.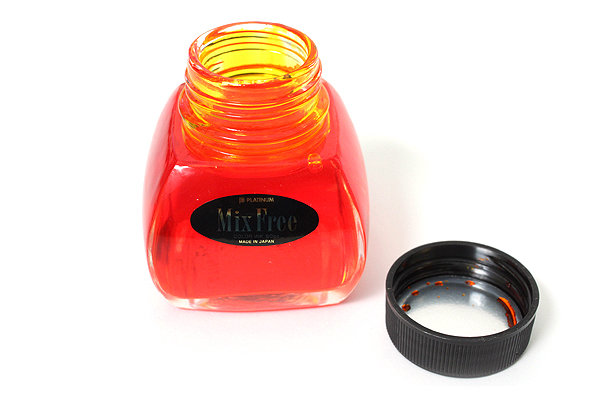 Platinum has created this line of inks with the idea of color mixing in mind. The inks are specially formulated with pure and balanced dyes that will not muddle up when mixed together! This allows you to create the ink color of your choice, and opens up endless possibilities. It's even possible to mix up to three different shades, though you can only mix these
Mix Free inks
with each other, and not any other ink type or brand.
The image below is an extended version of the 1:1 mixing ratio color chart included with every ink bottle: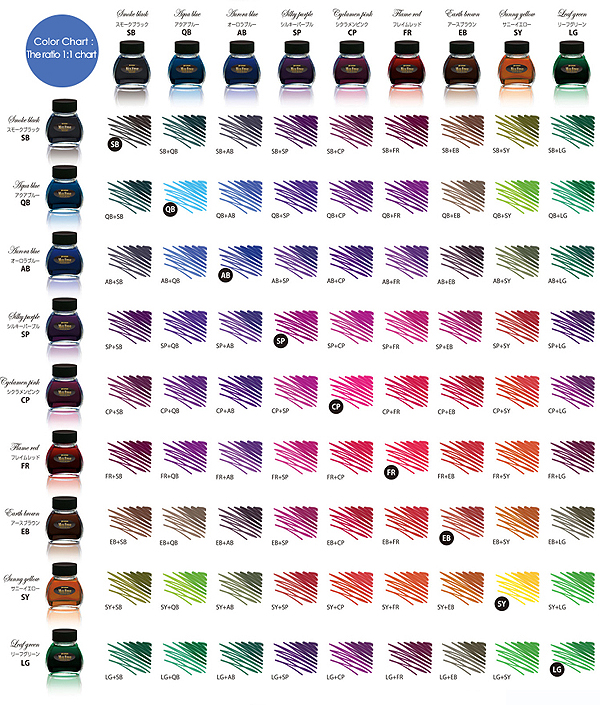 The ink bottles themselves are sold individually, and can be used as solo inks as well. The
Mixing Kit
is the tool you need to start your own ink color creations though, and includes a 50 ml bottle of ink diluter liquid (for lightening your mixed ink shades), an empty 50 ml bottle (to store your newly created ink color), and two droppers to help you measure the exact Mix Free ink proportions that you need.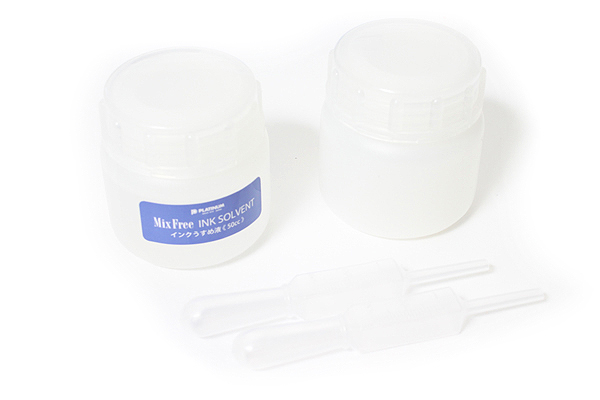 We're excited to carry this new Platinum Mix Free fountain pen ink here at JetPens!
---
---
comments powered by Disqus