---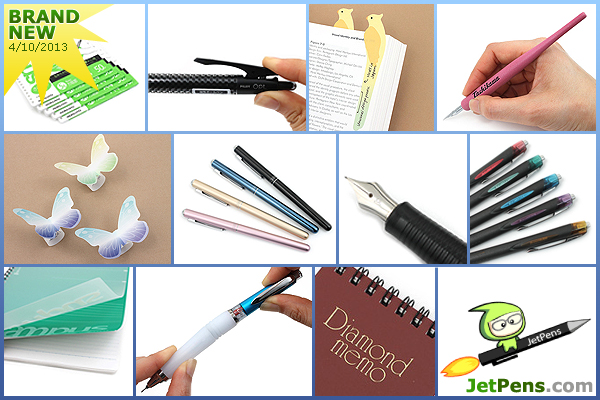 New products are in!
The refined Platinum SBTB-1000H roller ball pen is filled with smooth ink within and a sleek finish without. The body is made of cool aluminum with tasteful shades of color polished around the silver accents. Make your mark in the office with this elegant pen, taking notes and signing documents with dark, bold lines. The pen impresses with style and adds a jolt of energy wherever you go.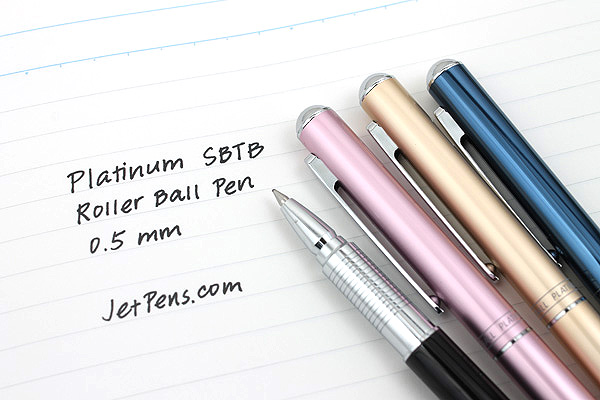 Like to tread on the tried and true path? Click the pencil top to advance your lead. Or do you prefer taking the road less traveled? Try bending the body. The Tombow Olno Swift mechanical pencil can advance lead both ways but it's the unique "body knock" mechanism that makes this item a standout. While in writing position, simply move your thumb up to the three grooves on the rubber grip and press firmly to bend the pencil. No more interrupting your flow when your lead wears down as you take copious notes. Simply bend the pencil and you're back in business.
The Pilot Opt ballpoint pen comes in an assortment of body patterns ranging from herringbone fabric to even silvery stardust. While you may stay mesmerized by the different patterns, the pen also includes a few convenient amenities. A spring-loaded clip easily latches the pen onto your notebook or pocket. A rubber grip makes for additional comfort while you're busy playing with your pen. Lastly, an extra long refill with approximately 45% more ink than the typical ballpoint refill means you can write to your heart's content. Next time you pick up a pen, opt for the Pilot Opt!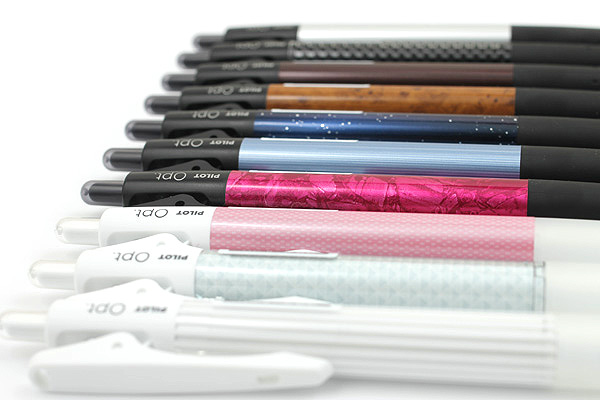 ---
---
comments powered by Disqus