---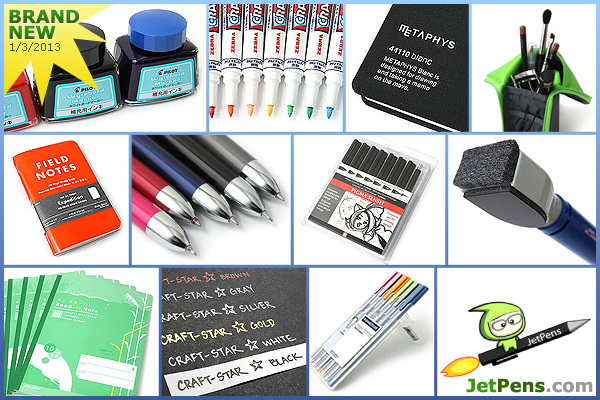 New products are in!
If you like Sakura Pigma Micron Pens, you might want to check out the new Sakura Pigma Sensei Drawing Pens. They have that same classic Pigma ink (archival, waterproof, and fade resistant), and are especially useful for sketching comics and manga illustrations. The tip sizes vary greatly, giving you a wide range of dynamic lines to work with. The bold 3.0 mm bullet tip is perfect for filling in large dark spaces and creating a dramatic mood, while the 0.3 mm ultra-fine tip pen can be used for precise facial expressions. These pens are also often used for lettering, whether it be typographic design or journal writing. These unassuming black pens are ideal for everyday carry because of their versatility -- they can be used for notes and scribbles, but are also more than capable of meeting professional standards.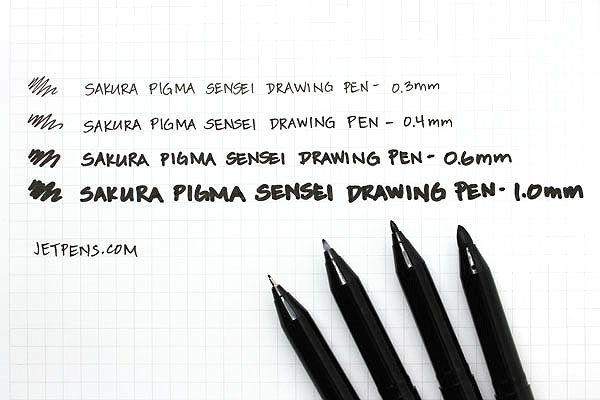 It's that time again! Field Notes Memo Books are always designed around a theme, with tons of thoughtful details that make them fun to use and explore. Now the Expedition memo books have arrived, and they're certainly not afraid to make a statement. The bright orange covers for all three notebooks are easy to spot, so that you won't leave them behind, and the paper inside is Yupo synthetic paper -- incredibly strong, waterproof, tear-proof, and gridded with light gray dots. These memo books are built for people that work and play outside. Test their limits by taking them to Mt. Everest, the Grand Canyon, or the Amazonian jungle!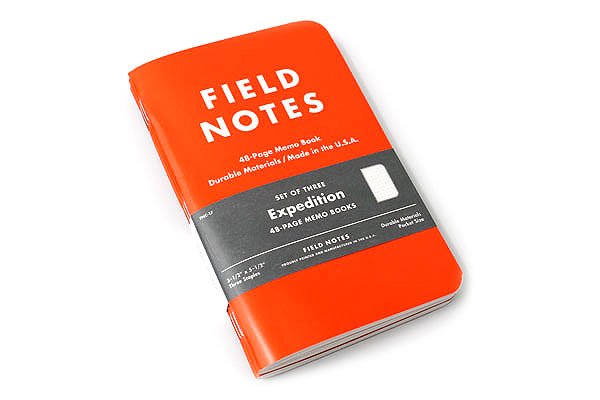 Kokuyo ReEDEN Notebooks are eco-friendly, with graph paper made from Japanese "yoshi" reeds that grow on riverbanks. The papers aren't built for heavy use (such as with markers and fountain pens), but they'll play nice with drier pens and pencils. Pair one with a mechanical pencil, and you're set for any Asian language class. The cover has spaces for you to write your name and the subject, and each page inside has a place for the date and heading. Writers can choose from 5mm of 10mm graph, depending on the size of their handwriting, or the level of precision desired. Since the ReEDEN notebooks are quite slim, they'll slip nicely into any laptop pocket or desk drawer.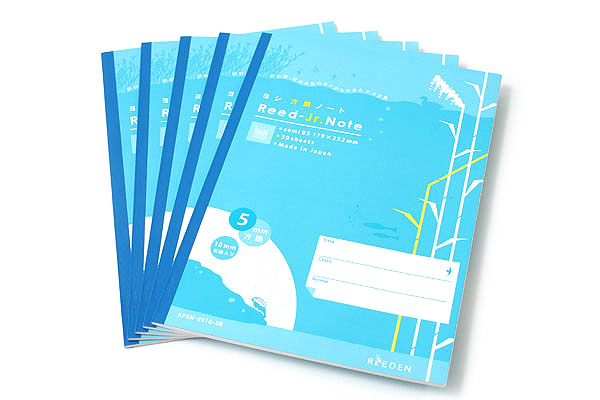 ---
---
comments powered by Disqus