---
Now that the beginning of the school year is right around the corner (some of you have already started!), the team here at JetPens has made a list of our top ten favorite items, perfect for your back-to-school shopping.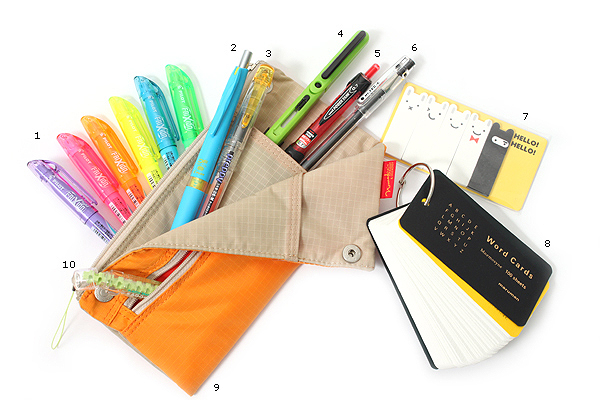 From the left side going clockwise:
1.
Pilot FriXion Light Fluorescent Ink Erasable Highlighter Pen - 6 Color Set
2.
Pilot Delful Double Knock Mechanical Pencil - 0.5 mm - Soft Blue & Yellow
3.
Platinum Preppy Fountain Pen - Medium 05 Nib - Yellow Ink
4.
Kum PenCut Pen-Style Scissors - Green
5.
Uni-ball Power Tank Ballpoint Pen - 0.7 mm - Red Body - Red Ink
6.
Pilot Hi-Tec-C Gel Ink Pen - 0.4 mm - Basic Colors - Black
7.
Jstory Smile-It Fun Tab Stickers - Rabbit
8.
Maruman Mnemosyne - Word Book - 105 mm X 54 mm - 100 Sheets
9.
Nomadic PN-04 Snap Button Pencil Case - Yellow
10.
Kokuyo KadoKeshi Stick Mini Twist Eraser - Lime Green
Our first pick is the
Pilot FriXion Light Fluorescent Ink Erasable Highlighter Pen - 6 Color Set
. We just love how the FriXion ink disappears when friction is applied! This ink technology allows you to highlight important pieces of your text book, then remove highlighted marks later as necessary.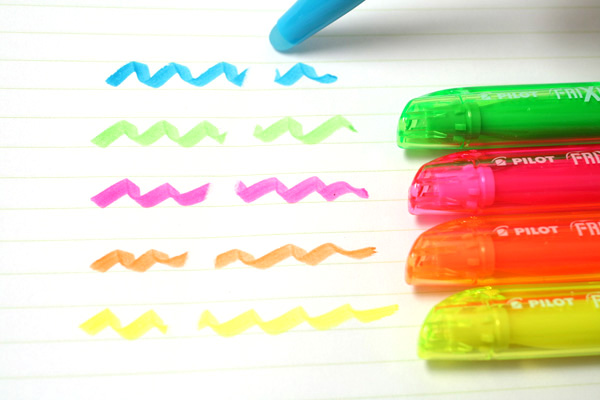 Next, we have the
Pilot Delful Double Knock Mechanical Pencils - 0.5 mm
. Available in several different body colors, these fun pencils feature a retractable tip, and an internal shaker mechanism. This means that you can shake the pencil to advance more lead! We also carry compatible eraser refills.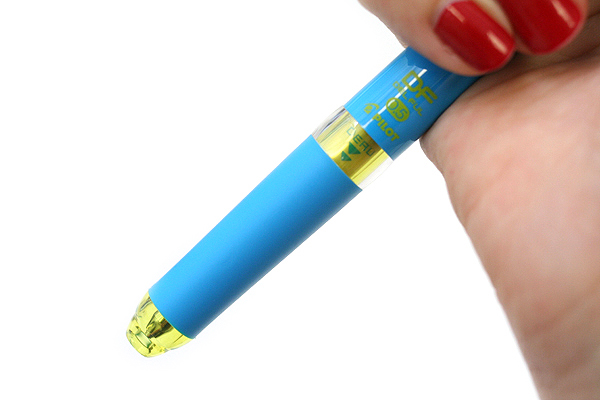 The
Platinum Preppy Fountain Pens
are our third pick. These refillable fountain pens are inexpensive, yet write just as well as pricier fountain pens! They also come in both fine and medium nib sizes, with several different ink colors to choose from. We particularly like to use the yellow as an alternative highlighting tool.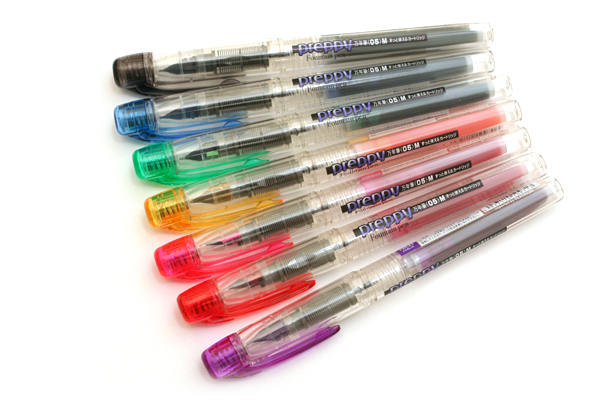 The
Kum PenCut Pen-Style Scissors
are an excellent way to carry a paper-cutting tool with you wherever you go! This portable tool is no bigger than a multi pen when folded and capped, but expands out to an almost full-size pair of scissors that feature handy loops for your fingers. Black and pink versions are also available.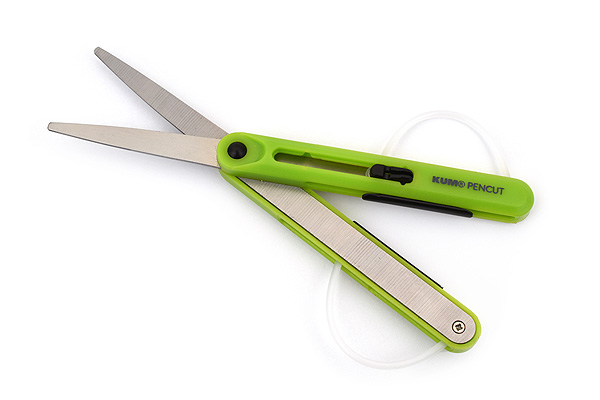 We love the
Uni-ball Power Tank ballpoint pen
's ability to write in virtually any situation! The pressurized and ultra-smooth ink system allows you to write on wet surfaces, in super cold conditions, and even upside down! They come in the three basic ink colors of black, blue and red, both 0.7 mm and 1.0 mm point sizes, and are conveniently refillable.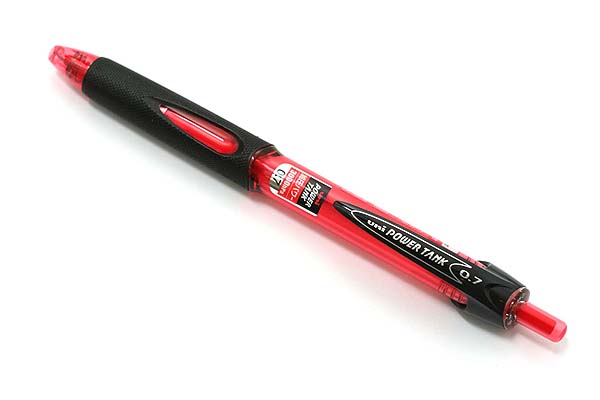 One of our best sellers, the
Pilot Hi-Tec-C - 0.4 mm gel ink pens
have a wonderfully fine line width and are available in lots of lovely ink colors. The needle-point of the Hi-Tec-C pen allows you to write with incredible precision, which can come in handy if you need to fit a lot of information in a small amount of space.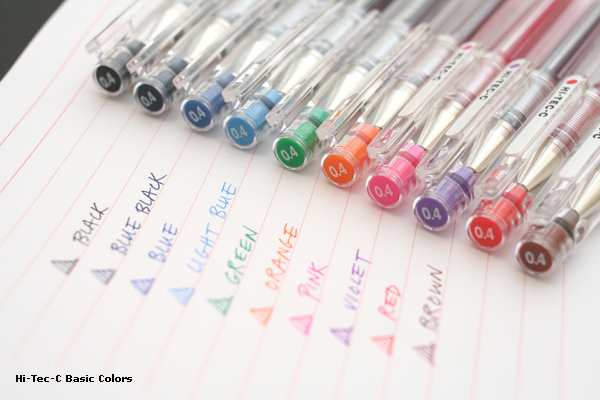 We find the
Jstory Index Fun Tab Stickers
absolutely irresistible, and one can have a lot of fun marking important pages in textbooks with a little bunny or bear face sticking out! Bring some smiles into your study time with these happy creatures, who are more than willing to help you save your reading place.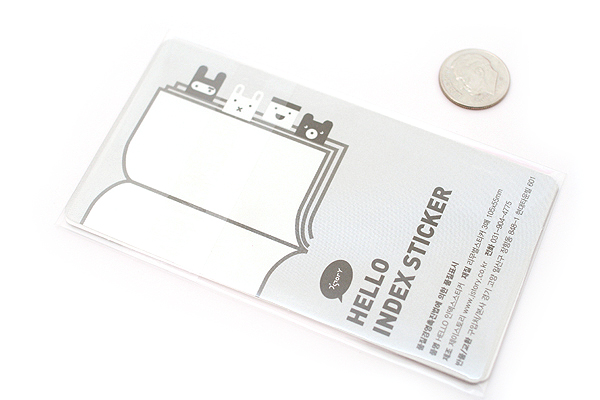 The
Maruman Mnemosyne Word Book
is a great study companion and can be very helpful for memorizing vocabulary. Exactly 100 sheets of heavy-weight, textured Maruman paper are bound by a single ring, making it easy to flip through.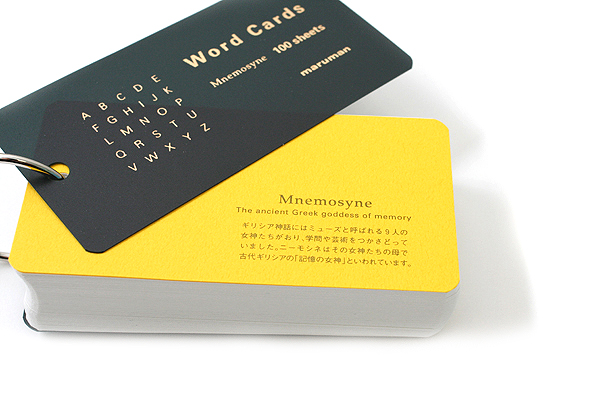 The
Nomadic PN-04 Snap Button Pencil Case
is one of Nomadic's slimmer models, but is just as good at carrying your writing tools. Available in three different colors, the PN-04 can hold a surprising amount and features a zippered side pocket perfect for containing smaller items.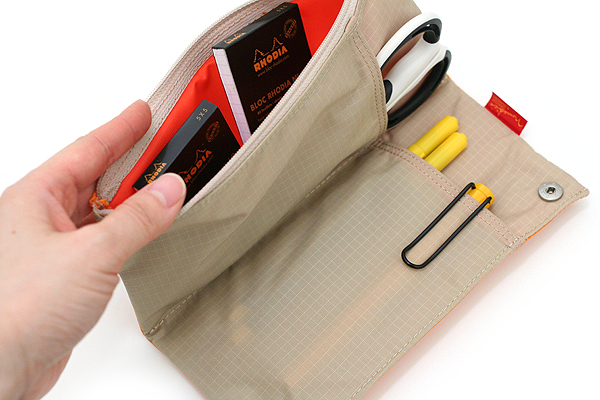 Last but certainly not least, the
Kokuyo KadoKeshi Stick Mini Twist Eraser
fits the award-winning corners of the full-sized
Kokuyo Kadokeshi 28-Corner Eraser
into a cute, compact and refillable format! The unique design of the Kokuyo KadoKeshi erasers allow you to never be without a fresh eraser corner again. These corners can be especially useful for erasing fine lines or smaller details.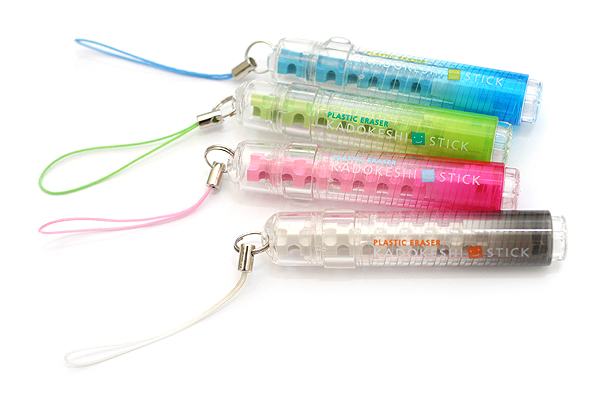 What's
your
favorite JetPens item for back to school?
---
---
comments powered by Disqus