---
I'm a sucker for well designed packaging. Let's face it, sometimes we can be drawn to a certain product not because of the actual contents, but rather the packaging those contents are found in. That being said, I particularly love some of the bottled inks we carry here at JetPens, solely because of the bottle design. Among those favorites is the
Pelikan Edelstein Fountain Pen Ink Collection
.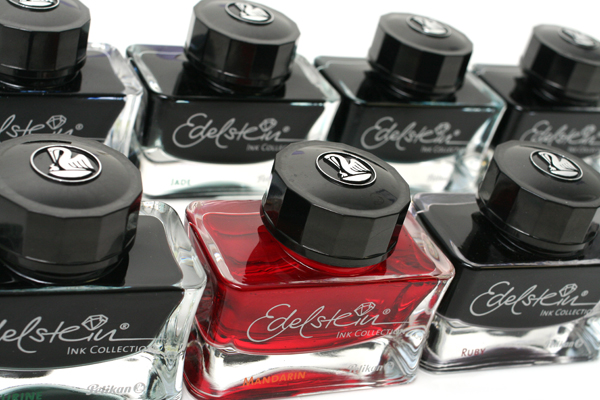 These inks come in beautiful chunky glass bottles, and have a color selection inspired by the gem stones they were named after. We tested all seven colors in the following order (from top to bottom of our test page):
Ruby Red
Mandarin Orange
Jade Green
Aventurin Green
Topaz Blue
Sapphire Blue
Onyx Black
Once our test swabs were dry we submitted them to a
water brush
test, an alcohol-based
Copic Sketch Marker
and a
gel ink pen
. We did all tests on the same page of a
Rhodia DotPad Notepad - Black Cover - 5.75" X 8.25" - 80 Sheets - 5 mm Dot Grid
, and allowed 10 seconds of drying time before starting. Unfortunately, these inks do not hold up to water and are in no way water-proof or water-resistant.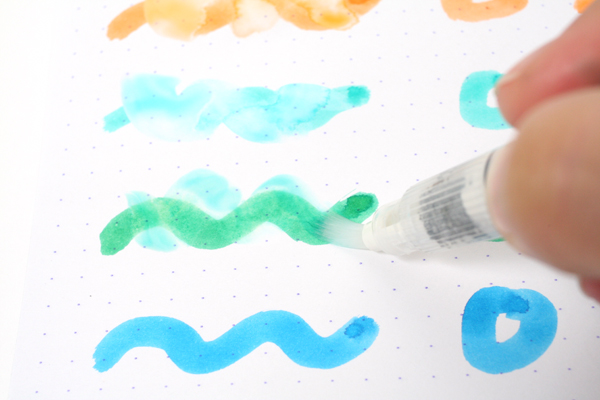 Surprisingly though, the dried ink did not budge when drawn over with our
Copic Sketch Marker - Yellow Green
. There was no smudging whatsoever and no traces of ink on the felt tip of the marker!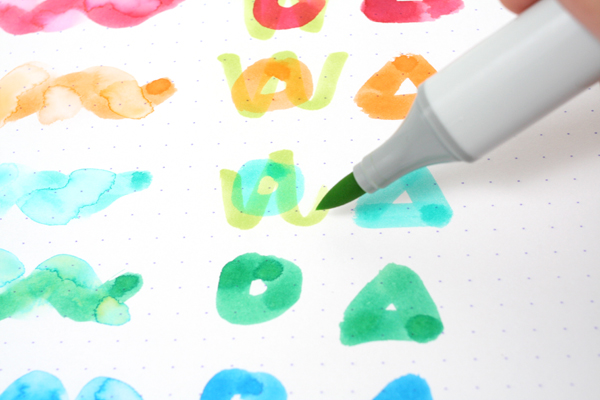 The gel pen did not seem to have any effect on the dried ink either.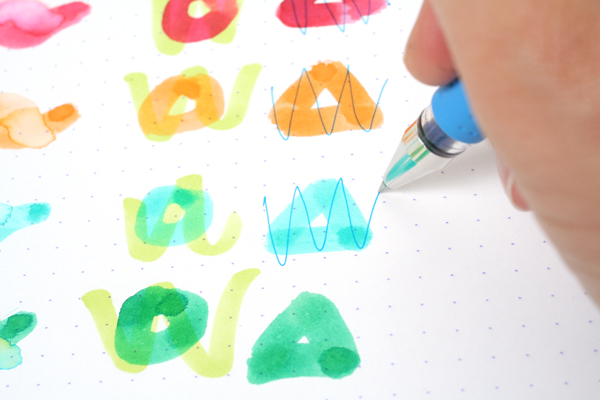 Here is the final test sheet: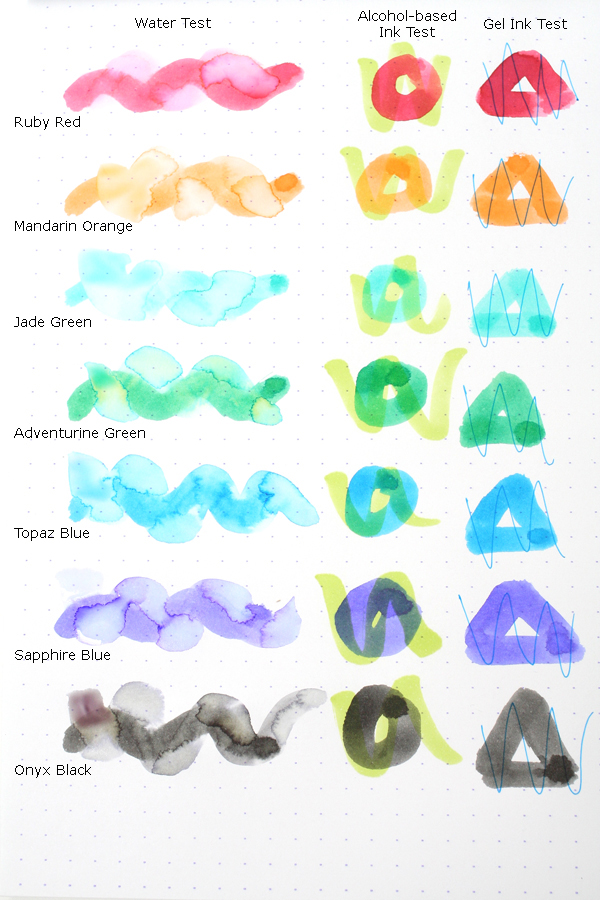 To sum it up, the Pelikan Edelstein Fountain Pen Ink Collection is not waterproof or water resistant, but does not smudge or bleed when alcohol-based markers or gel ink pens are used over the dried ink. It is also great to know that the ink colors are just as beautiful as the bottles they are presented in!
---
---
---
comments powered by Disqus