---
An interview series featuring notable people whose lives intersect with the world of pens. Becca Hillburn is an comic artist and illustrator who loves to use all kinds of media in her artworks.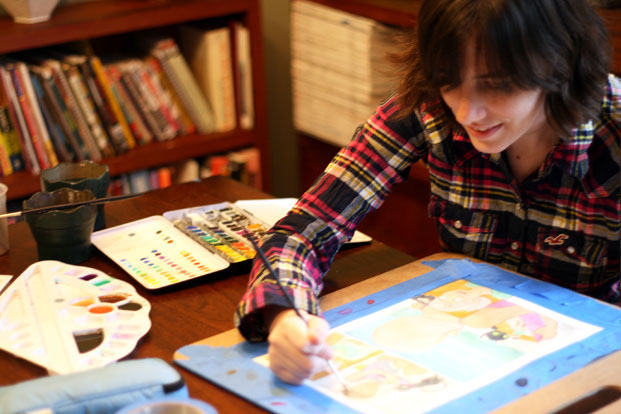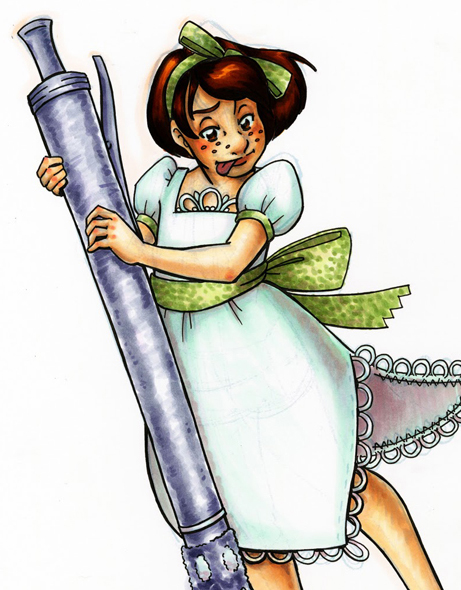 Please tell us a little about yourself.
My name is Becca Hillburn, and I'm an illustrator, comic artist, and art supply blogger. I'm currently living in Nashville, Tennessee, but I'm from New Orleans, Louisiana. The majority of my paying work is freelance illustration for other studios, but I also participate in various collaborations such as comic anthologies and group art projects.
Currently, I'm working on a children's comic inspired by The Borrowers, as well as working with a writer on a children's book about an inventor granny. I also attend a handful of conventions centered around comics or cartoon art and offer my services as an illustrator for hire, as well as a variety of mini comics and knick-knacks. I specialize in creating comics for children and really enjoy creating work for this demographic. I also enjoy completing private commissions for individuals.

How did you become an illustrator, and more specifically, in comics?
I wasn't interested in comics at all until I was 14, when I was first introduced to manga. Before this, the comics I saw for sale were mostly superhero comics or Archie. The manga I read as a teenager was mostly shoujo (girls) manga, and it was the first time I realized comic stories could be interesting and incredibly heart touching to me. I'd always enjoyed writing, and after discovering manga, I wanted to use comics to tell stories to others.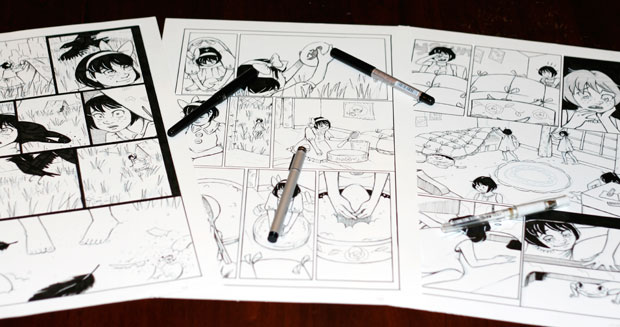 Which artists do you personally admire?
It's a revolving door of inspiration for me, but some long time favorites include Hayao Miyazaki, Kiyohiko Azuma, Inio Asano, Chica Umino, Yayoi Ogawa, Faith Erin Hicks, Raina Telgemier, Becky Cloonan, and Glen Keane. I have an enormous list of artists on my Feedly that I check regularly, and their work always leaves me floored.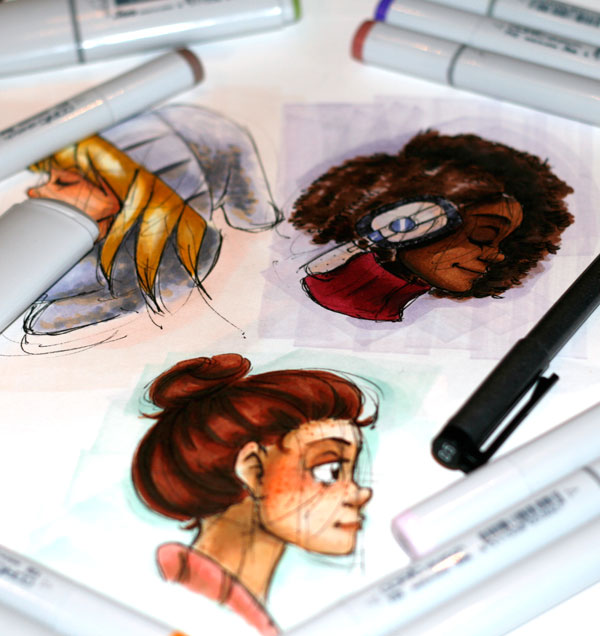 What are your favorite books/manga/sources of inspiration?
I have a shelf of art books that I pull from when I'm feeling a little stagnant. I've got most of the 'Art of' books released by Studio Ghibli and I picked up a bunch of artbooks when I went to Japan two years ago. Whenever I'm in New York, I try to hit up Book Off for used artbooks as well. Some of my favorite artbooks include Kaoru Mori's Anything and Something and Brandon Graham's Walrus sketchbook.
I also watch a lot of animated cartoons (like "Home Movies", "Bob's Burgers", "King of the Hill", "Bravest Warriors", "Bee and Puppycat", "Gravity Falls"), and while I may not take direct inspiration from these shows, it always replenishes my desire to create something new.
Any words of advice for aspiring artists and illustrators?
First and foremost, don't let others determine your potential for you. When you're just starting out (and maybe not so just starting out) you'll get overlooked a lot simply because you haven't been around long enough or built up a large enough body of work. There are a lot of aspiring artists out there, but what separates those who 'make it' from those who don't is an ability to keep plugging along even when discouraged.
If you plan ahead and write down your ideas, you won't have to wait for inspiration to strike when you want to create, and if you study the basic structure of the world around you, you won't need talent either. Try to carry a sketchbook around with you everywhere and sketch from life as much as possible. Try not to compare yourself to others, because that leads to art blocks (at least, for me it does). If you're interested in comics, consider attending comic conventions and talking to the artists behind the tables.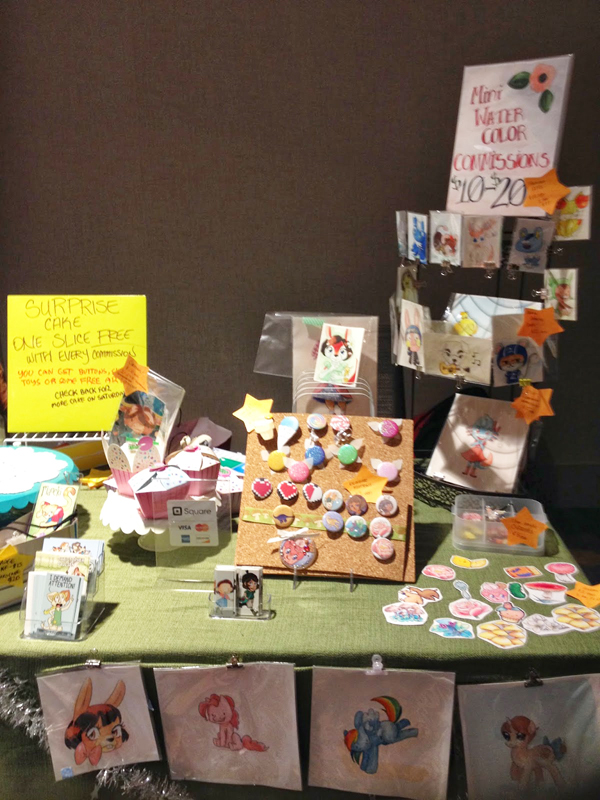 What conventions have you participated in? Any we should keep an eye out for?
A couple friends (Alex Hoffman and Chris Paulsen) talked me into attending Furry Weekend Atlanta with them back in March to do some cute at-con commissions.
I was also at MoCCA-fest in New York on April 5th and 6th, to showcase the bound edition of my children's comic, 7" Kara with two never-before seen chapters, as well as lots of concept art. MoCCA is always an opportunity to visit my phenomenal New York comic friends Eric Lide and Jon Griffiths, and I always enjoy meeting new people.
My friend Heidi Black and I also had individual tables peddling comics at SPACE in Ohio, followed quickly by Rivercon in Indiana where we also hung out with Sarah Benkin in our own mini comic emporium!
I'm heading to a lot of upcoming events as well: River City Comic Expo in Louisville in May, Hama-Con and LouisiANIME in June, and Sukoshi Con in July. I should hopefully have print copies of Hana Doki Kira, a shoujo anthology I participated in, at some of these conventions, and backers of that Kickstarter will be seeing their copies soon. I also did a spread in Viz's upcoming "Bravest Warriors: The Search for Catbug", which will be seeing it's debut at SDCC in July. You can see all my upcoming convention appearances on the sidebar of my blog.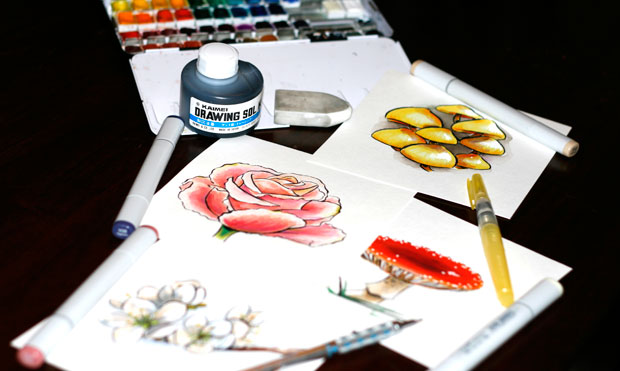 After writing up all those stationery reviews, what specific tools and supplies do you use most often in your art?
I'm pretty loyal to Copic Sketch markers, Copic Multiliner tech pens (particularly the 0.1, I ink all my sketchbook sketches these days!), Kuretake's Fudegokochi fude pen, Tombow Mono erasers (both the block kind and the Mono Zero), and I really like Color Eno Soft Blue pencil leads for sketching.
If I'm working with Copics for a commissioned illustration, I like to use a Winsor & Newton Series 7 brush (size OO) and Kaimei's Drawing Sol ink, as it's Copic proof. I do a lot of watercolor work, so I've tested quite a few watercolor products, but I still rely heavily on a half pan palette I assembled over the years and a permanent palette of dried tube watercolors. For travel, I really like the Sakura Koi 12 half pan field set, although I've heard the colors aren't archival.
Some of Becca's finished comics and illustrations! Click to see full size images.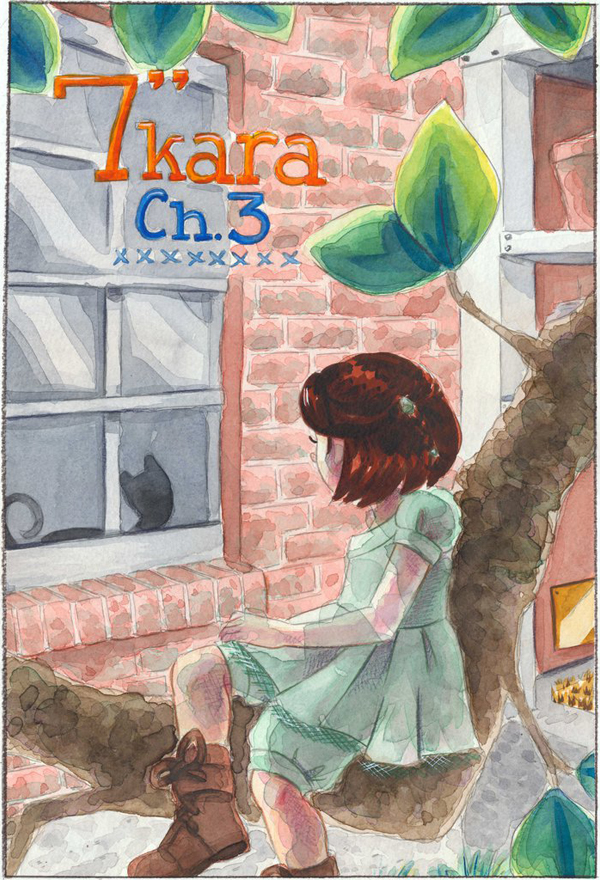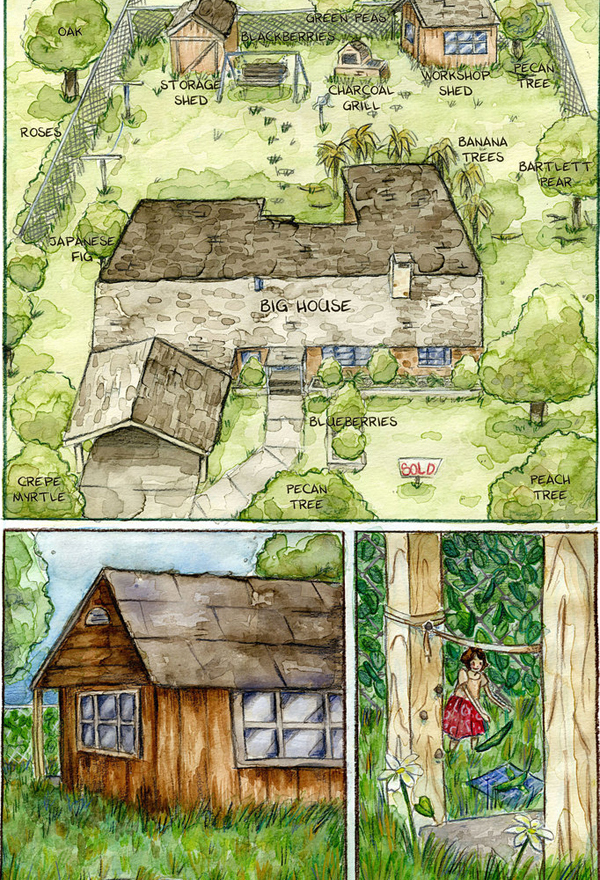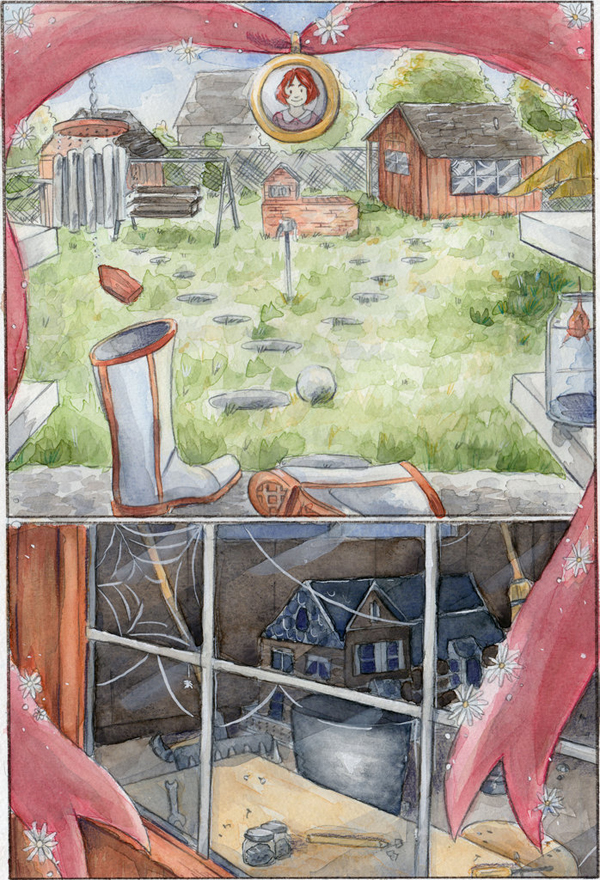 Ever wonder how artists use JetPens products? JetPens showcases artists every month and interviews them to see what their favorite JetPens tools are. Please send any suggestions for Artist Interviews to penpal(at)jetpens.com!
---
---
comments powered by Disqus