December 12, 2014 - Posted by Elaine to
Interviews
---
An interview series featuring notable people whose lives intersect with the world of pens. Fountain Greetings is a small business that truly believes in the power of the handwritten message.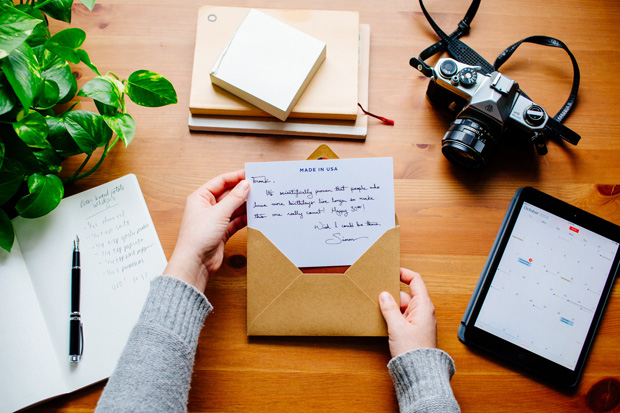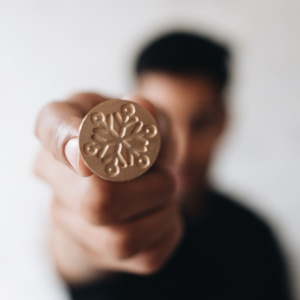 Please tell us a little about yourself.
Fountain Greetings is a company I launched earlier this year with my co-founder as a unique way of sending greetings and gifts with a personal touch, especially in today's digital age.
Everyone loves receiving a handwritten card, but finding the time to purchase a nice card, write a heartfelt note inside, and mail it out? Now that's another story...
Fountain Greetings aims to solve this by allowing you to send a beautiful handwritten card, along with an optional gift, with ease. What's also cool is that every card is wax sealed by hand!

How did this idea come to you? What inspired you to start this business?
Last year I launched a crowdfunding project and had 200 backers help me achieve my funding goal. I wanted to send each backer a really nice and memorable thank you card, but had no way to do it. My handwriting was and still is illegible, I didn't have any quality stationery, and definitely didn't have a wax seal kit. This was the spark behind what eventually became Fountain Greetings.

What pens, paper, ink, and other materials does Fountain Greetings use in their works?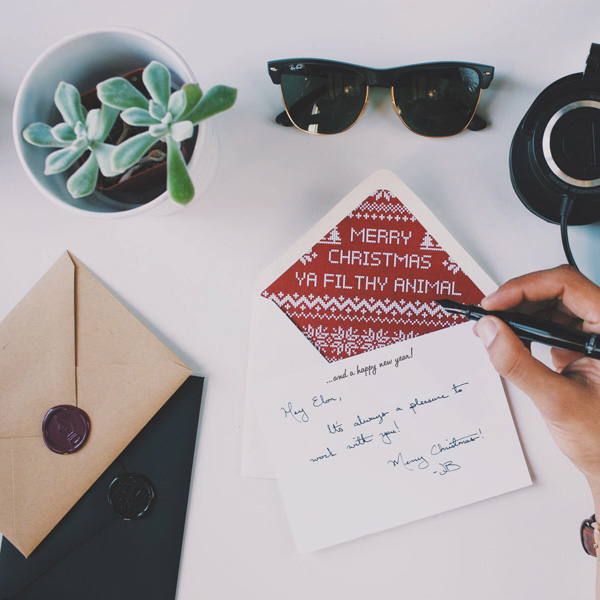 What's the most popular time of year for handwritten notes?
Christmas is the clear answer and we expect Valentine's to be big, but thank you's happen everyday!
Do you deliver worldwide? What are some countries you have delivered to?
We currently deliver worldwide for only $1 shipping cost per card.
Just today we delivered to Australia, the United Kingdom, and Ireland. We've done Hong Kong, Peru, Netherlands, Pakistan, India, France, Spain, New Zealand, and Norway. Gratitude has no bounds.
Any future plans for Fountain Greetings?
We have a lot of exciting ideas, but right now we're mainly focusing on improving our core service.
Where can we connect with you?
You can find us on our website, FountainGreetings.com. We'd also highly recommend our Instagram for updates and sneak peeks, as well as our @FountainNY Twitter and Fountain Greetings Facebook Page.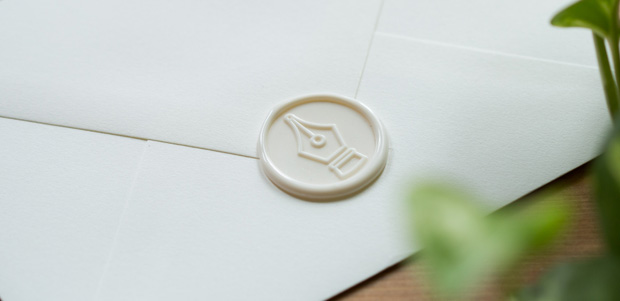 Any other fun facts/interesting information that you would like to share or promote?
We're a young and enthusiastic bunch -- the oldest person on our team is 27. I'm 24. The co-founder currently lives in Cape Town, while I run operations out of our NYC office.
Fountain Greetings is offering a special offer to the JetPens community! Use the promo code "JETPENS" at checkout for 15% off your order. No expiration date or limit -- go check it out!
Ever wonder how artists use JetPens products? JetPens showcases artists every month and interviews them to see what their favorite JetPens tools are. Please send any suggestions for Artist Interviews to penpal(at)jetpens.com!
---
---
comments powered by Disqus