---
An interview series featuring notable people whose lives intersect with the world of pens. Alexis Marcou is a commercial illustrator who has produced stunning artwork for clients like Cisco, Nike, and Hewlett-Packard.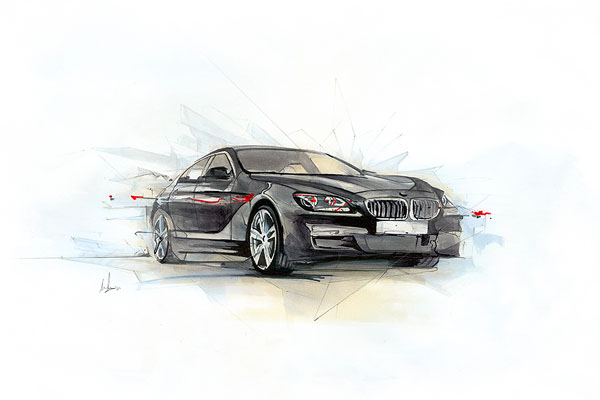 Please tell us a little about yourself.
I was born in 1984 in a city called Larisa in Greece, which where I was brought up.
I studied at the College of Art and Design in Plymouth, UK and since then, I have been doing freelance work for a range of clients.

How does art play a role in your job/career?
Art plays a very important role when illustrating. It is what differentiates each illustrator from others.


How did you get into commercial illustration?
I never consciously made the decision to move into commercial illustration. It started when I decided to show my work to a wider audience through the creation of my website, and creating profiles on different relevant art platforms. This was when clients started to approach me.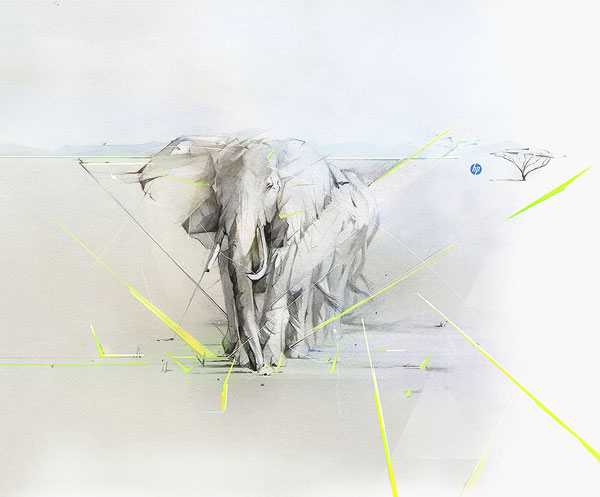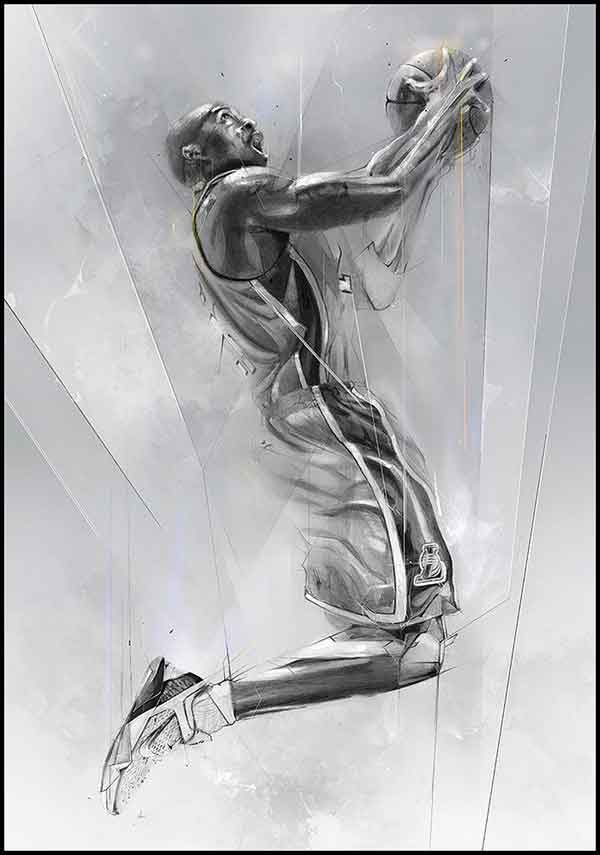 Where do you draw your inspiration from? Are there any artists you admire?
I am inspired by many things I come across in my daily life. It may be a good photo or a person I meet, or even a news report.
I admire many artists, some are Richard Estes and Masamune Shirow.

Do you have any upcoming projects/collabs?
Yes, I have projects I am currently working on but I am not able to give many details in relation to these. I will be posting a new project of two illustrations I did for Nike very soon.

Do you have any other hobbies?
I like running.
Give us a little insight as to how you use JetPens products in your process.
I use pencils, make-up brushes, blending stumps, markers such as Copic and Tombow, charcoal, watercolors, and ink. I also use Photoshop to finish off my work.


We spotted some JetPens products in action! Check out how Alexis uses these tools: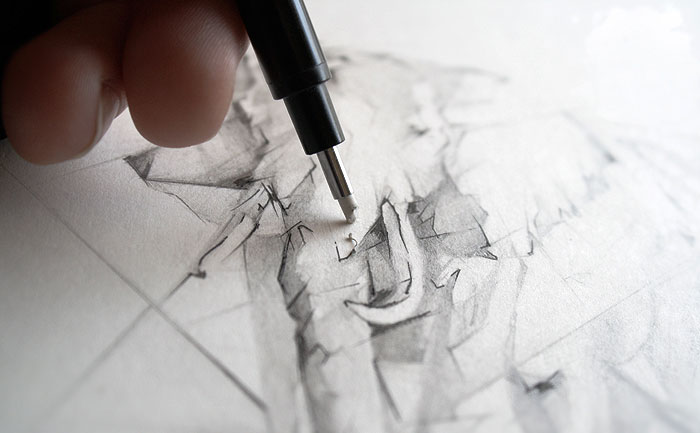 The Tombow Mono Zero is a precision eraser that is, according to Tombow, the thinnest eraser available. Its tiny 2.3 mm tip works well when erasing minute details -- like the fine lines and shadows of his elephant drawing.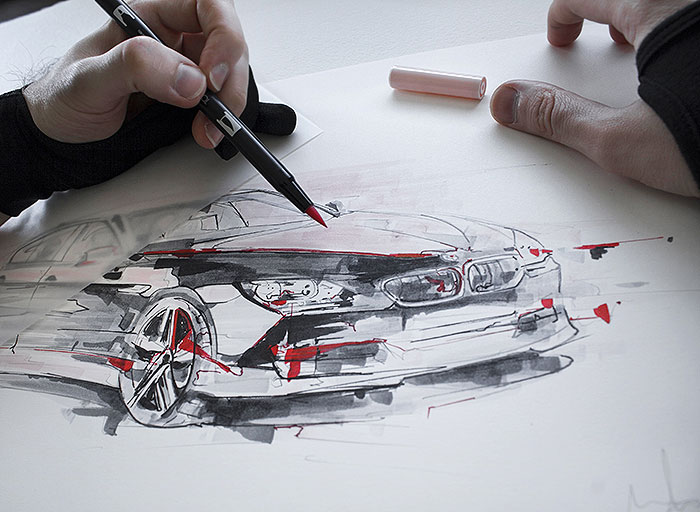 Tombow Dual Brush Pens come in many colors, and each pen has two tips for flexibility when creating your art. Here, he is using the Tombow Brush pen in "Crimson" to add vibrant color accents.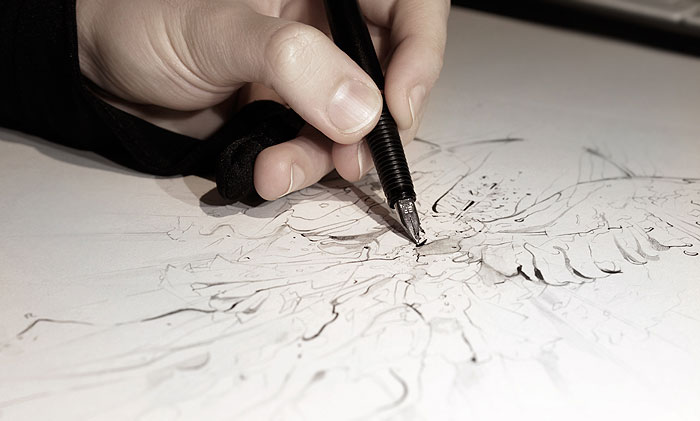 The Rotring ArtPen is a line of drawing pens with calligraphy style nibs, which allows for variation in line thickness for emphasis and movement -- as seen in this eagle drawing from the HP project.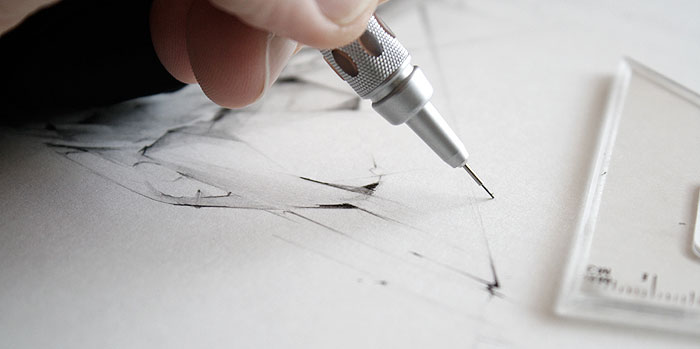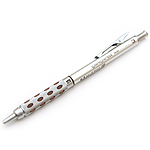 Here, Alexis is using the Pentel Graphgear 1000 with 0.3 mm lead to create these miniscule lines and details. As graphite-based artist, he starts off all of his works in pencil, making this a vital tool.

Some more illustrations by Alexis. Click to enlarge.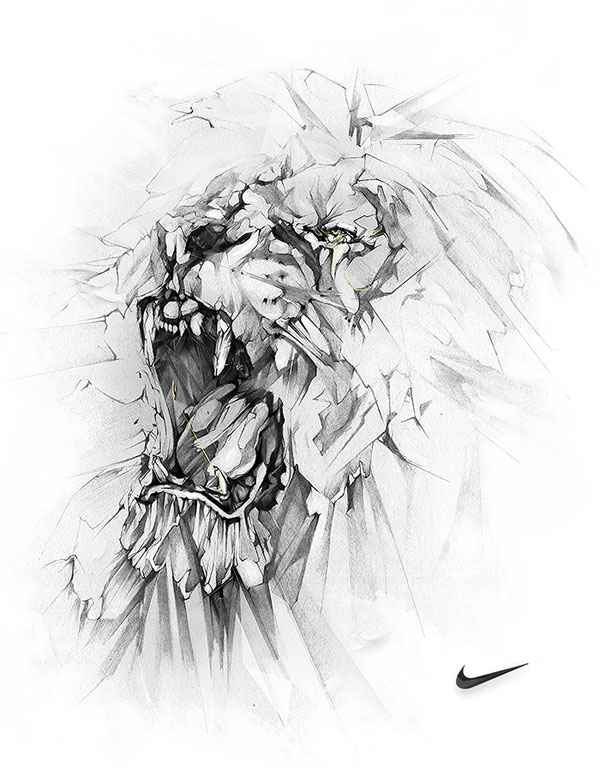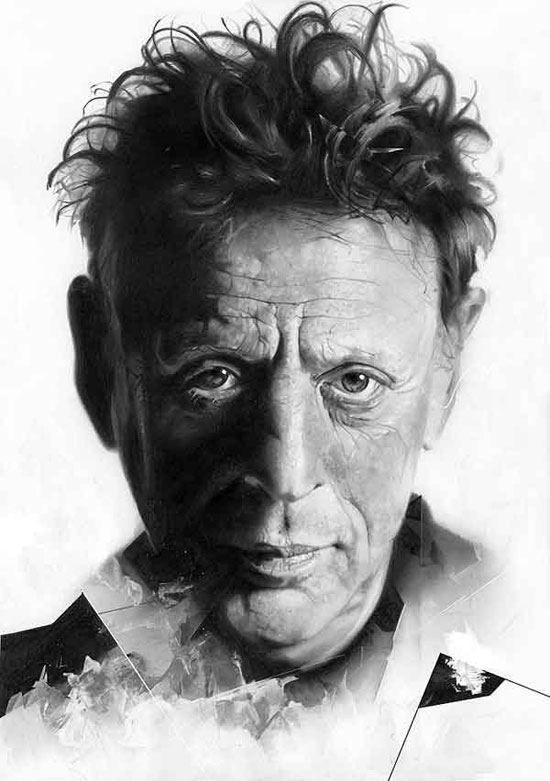 You can find more amazing art at his online portfolio, as well as his Society6 shop!
Ever wonder how artists use JetPens products? JetPens showcases artists every month and interviews them to see what their favorite JetPens tools are. Please send any suggestions for Artist Interviews to penpal(at)jetpens.com!
---
---
comments powered by Disqus