August 1, 2014 - Posted by Elaine to
Pen Perks
---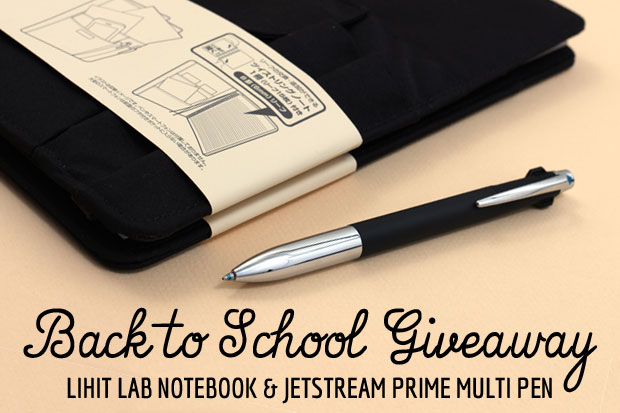 Kids are heading back to school with crayons and cartoon character backpacks, but college students need something more professional! This sleek notebook and multi pen pair is sure to get your school year off to a good start. The Lihit Lab Smart Fit is a major upgrade to the standard notebook -- it comes with a durable Cordura fabric cover, fitted with pockets for everything from business cards to your smartphone. Be sure to pack this Jetstream Prime multi pen in it as well, so you'll be prepared to ace your classes!
This giveaway is now closed. Congratulations to our lucky winner, Harold H. of Newburgh, NY!
Thanks to everyone who entered! Be sure to check out our Pen Perks Page to see if there are any current giveaways!
This prize includes the following items:
Rules and Instructions:
1. To enter, please follow this link to our entry submission page!
2. Please note that this contest is limited to U.S. residents at least 18 years of age.
3. Entries will be accepted from now until August 8, 2014 at Midnight Pacific.
4. One winner will be selected at random from all entries and announced on the entry submission page once the prize is claimed.
Official Contest Rules
Official Contest Rules
---
---
comments powered by Disqus