October 10, 2014 - Posted by Elaine to
Pen Perks
---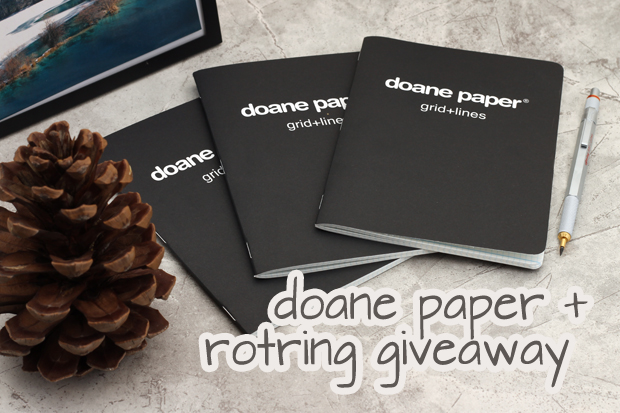 You should always have a reliable pocket notebook and trusty writing utensil in your everyday carry! This rugged and practical set of Doane Paper Utility Notebooks pairs perfectly with the robust Rotring 800 Lead Holder Clutch Knock System. To find out how you can win these two covetable items, read on!
This giveaway is now closed. Congratulations to our lucky winner, Larissa T. from Annandale, VA! Thanks to everyone who entered! Be sure to check out our Pen Perks Page to see if there are any current giveaways!
This prize includes the following items:
Rules and Instructions:
1. To enter, please follow this link to our entry submission page!
2. Please note that this contest is limited to U.S. residents at least 18 years of age.
3. Entries will be accepted from now until October 17 at Midnight Pacific.
4. One winner will be selected at random from all entries and announced on the entry submission page once the prize is claimed.
Official Contest Rules
Official Contest Rules
---
---
comments powered by Disqus