February 28, 2014 - Posted by Elaine to
Pen Perks
---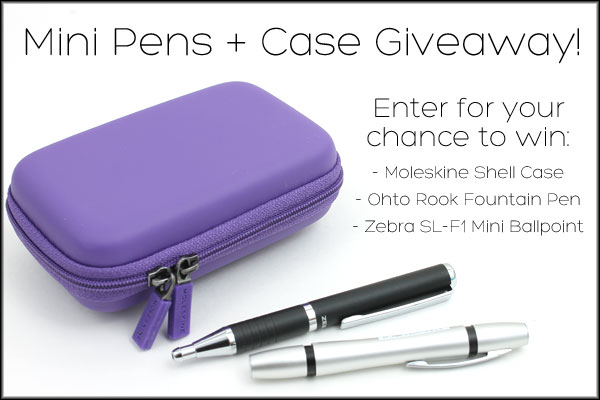 When life gets busy, it's always a relief to know that you have a reliable pen somewhere within easy access. All of these products are petite, portable, and pocketable, so you can easily grab them on your way out the door! Read on for details about the prizes included, as well as how to enter.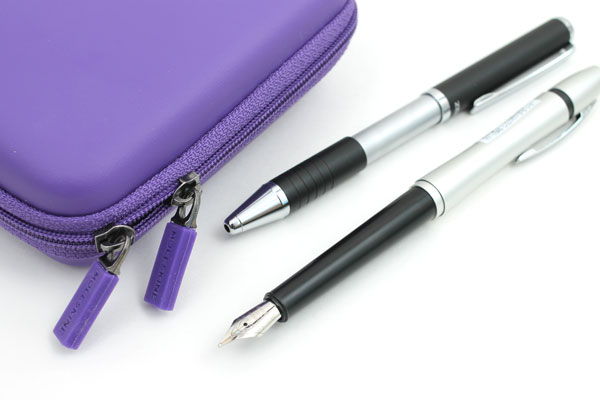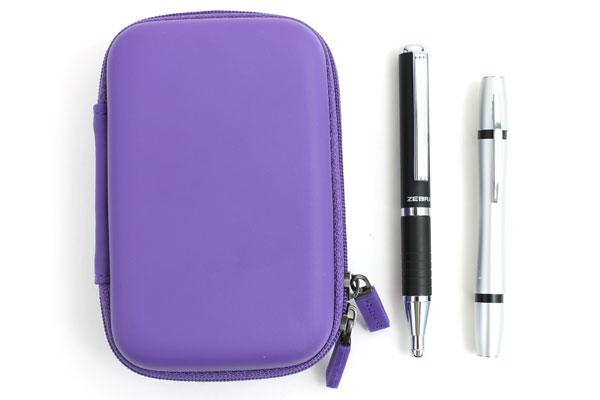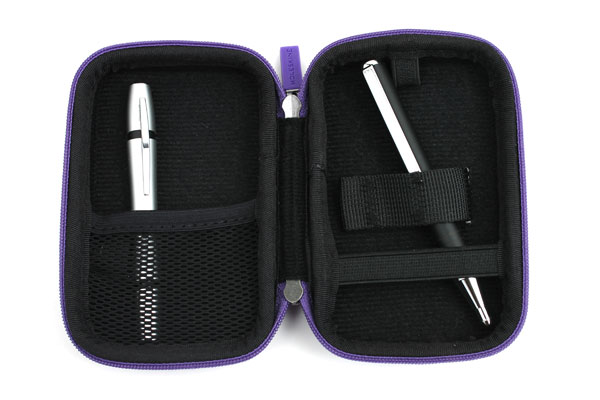 The Moleskine Shell case comes with a handy velcro strap that makes it easy to affix the case to any backpack or purse, and the eye-catching color means you'll always know exactly where your important tools are. It can securely hold both the Ohto Rook and the Zebra SL-F1 Mini -- two pens that extend into full size pens for easy writing!
This giveaway is now closed. Congratulations to our winner, Bradly W. from Minneapolis!
Thanks to everyone who entered -- be sure to check out our Pen Perks Page to see if there are any current giveaways!
Rules and Instructions:
1. To enter, please follow this link to our entry submission page!
2. Please note that this contest is limited to U.S. residents at least 18 years of age.
3. Entries will be accepted from now until March 7, 2014 at Midnight Pacific.
4. One winner will be selected at random from all entries and announced once the prize is claimed.
Official Contest Rules
Official Contest Rules
---
---
comments powered by Disqus