---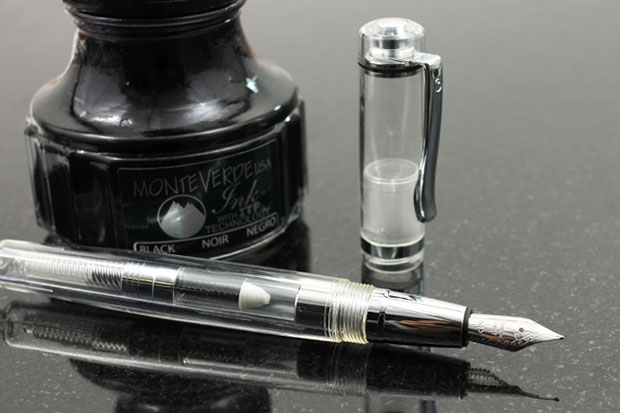 Did you know that clear body demonstrator pens, similar to this Monteverde model, have been around since the 1930's? Originally, they were only used by manufacturers to show a pen's internal features to potential buyers. Today, demonstrators have become very popular among fountain pen users -- so here is your chance to win one of these unique pens for yourself!
This prize includes the following items:
This giveaway is now closed. Congratulations to our lucky winner, Einar B. of Brooklyn, NY!
Thanks to everyone who entered! Be sure to check out our Pen Perks Page to see if there are any current giveaways!
Rules and Instructions:
1. To enter, please follow this link to our entry submission page!
2. Please note that this contest is limited to U.S. residents at least 18 years of age.
3. Entries will be accepted from now until May 30, 2014 at Midnight Pacific.
4. One winner will be selected at random from all entries and announced on the entry submission page once the prize is claimed.